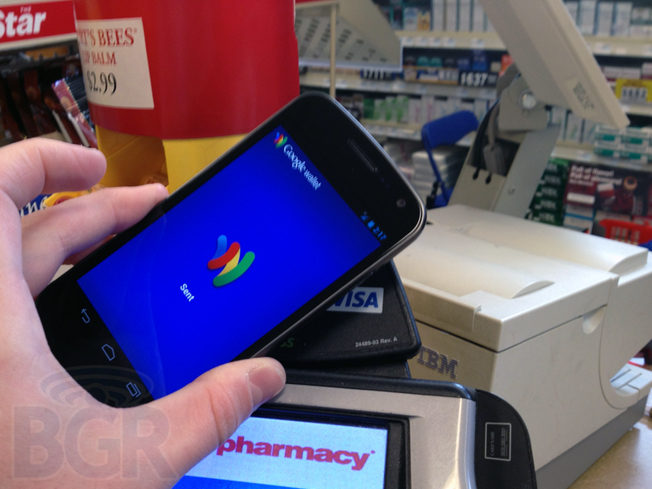 Many of us wondered why Google's new flagship Galaxy Nexus doesn't support Google Wallet, an NFC-based payment service that the company introduced a few months back. Since Google Wallet is only available in the United States at the moment, it makes sense that it isn't supported on the HSPA+ Galaxy Nexus. Google Wallet also will not be supported on Verizon Wireless' version of the smartphone, however, which is set to launch early next month. While Verizon wouldn't comment specifically on the Galaxy Nexus' lack of support, the carrier did tell BGR that it is working toward some kind of mobile wallet service as Verizon is a member of ISIS along with T-Mobile and AT&T. Hit the break for more.
"We're working to provide expanded services that will provide the best security and user experience in the market around m-commerce," A Verizon Wireless spokesperson told BGR via email. "We expect to provide access to an open wallet when those goals are achieved."
If you're not up for waiting, however, it is indeed possible to get Google Wallet up and running on the Galaxy Nexus thanks to the Android community on Modaco's forum. We've given it a go on our Samsung Galaxy Nexus and it works perfectly. In fact, not only did we floor the cashier when we paid for our purchase at CVS with our phone, but we also have a boatload of candy thanks to a $10 prepaid card from Google.
Note: installing Google Wallet on an unsupported device may violate Google Wallet's term of service.