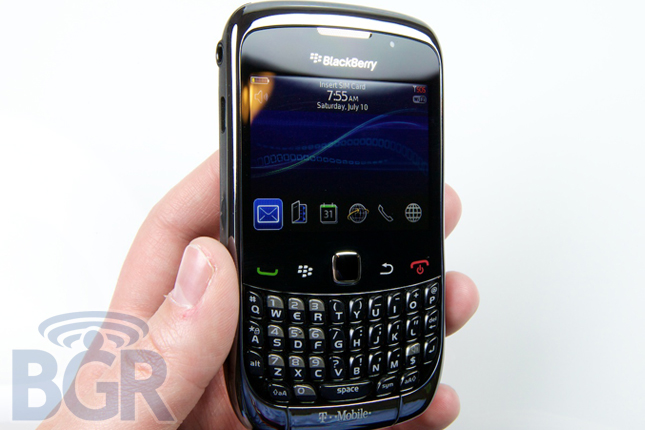 We said we'd be back with a follow up to our hands on post, but to be completely honest, and based on the comments and response you guys gave, there's not too much to write about. A lot of you wrote in and wanted more photos, so we've taken some great high resolution photos of the device like we promised.
In terms of the phone itself, RIM isn't exactly reinventing the wheel. In fact, they aren't even reinventing the Curve. With the same features as the original Curve 8520 (plus the addition of 3G), we'd be shocked to see this device launch with great fanfare. Knowing RIM, however, they'll try and milk this for all it's worth and so will T-Mobile, but it will be hard to justify anything more than a model refresh.
We like the BlackBerry Curve 9300 a lot, but it's beginning to feel extremely outdated even for a lower-end low cost handset. Yeah, even with 3G. Plus, it hasn't even launched yet.
Click on over to our BlackBerry Curve 9300 gallery!