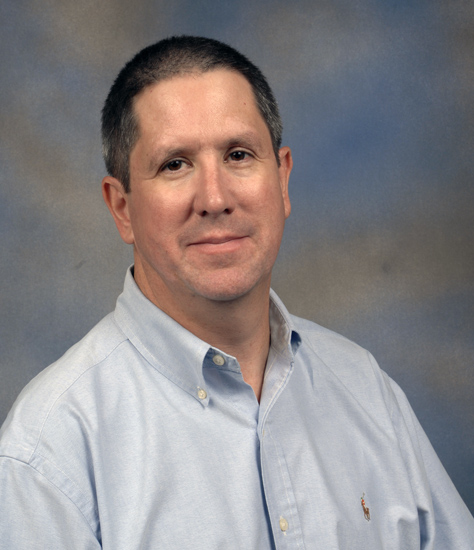 We recently caught up with George Martin, software product manager for Texas Instruments' wireless business unit, to talk about the company's recent big wins with Android, TI's OMAP 5 platform, working with Microsoft on Windows 8 and more. As the mobile landscape continues to evolve at a much faster pace than the computer industry, there's nothing more important than the processors that enable the amazing functionality in these devices. Where is one of the industry's top chip makers planning to take us in the coming months and years? Read on for our full interview.
Texas Instruments is powering the newest flagship Android device from Google, the Galaxy Nexus. You also powered the original Motorola DROID, an iconic device that changed the Android landscape. How is TI's working relationship with Google and its Android vendor partners?
The working relationship we hold with Google and the Android community is incredibly strong, and one that we take great pride in. More than four years ago, upon the initial unveiling of the Android operating system, we began a solid partnership with Google's development team, resulting in the adoption of our OMAP processors on each popular Android flavor: Éclair, Froyo, Gingerbread, Honeycomb and now Ice Cream Sandwich. This milestone with Ice Cream Sandwich and the Galaxy Nexus not only represents the latest achievement in this partnership, but the strength of the OMAP processors in bringing extraordinary user experiences to life on Android-based devices. Our team is passionately committed to serving the bustling Android fan base with a full set of tools – from semiconductor technologies to development platforms, software solutions, support and more – to help lift designs from the drawing board to consumers' hands, and being the lead processor for Ice Cream Sandwich is a huge step in that process.
Why was the OMAP4460 the right chip for Google's upcoming flagship Android 4.0 phone, the Galaxy Nexus?
The OMAP4460 processor had what Google needed to make Ice Cream Sandwich do what they wanted it to do. There are a handful of reasons why the processor stood out as the right one for the Galaxy Nexus, including its ability to deliver hardware-integrated security, enhanced memory, advanced imaging and powerful video effects in more unique and efficient ways than competitors' offerings. Remi El-Ouazzane, the VP and general manager of our OMAP processor division, put it well in his blog post about Ice Cream Sandwich: "So much energy and many efforts went into optimizing each use case to deliver the best possible user experience to the end user, always with low power in mind. This is where our OMAP smart multicore architecture makes a huge difference. At the end of the day, brute force (number of cores as instance) does not rival sophistication." We are not in the business of marketing speeds and feeds – we are in the business of driving revolutionary user experiences, such as those featured on the Galaxy Nexus.
The first round of LTE-enabled smartphones launched by Verizon Wireless really highlighted how much of an issue battery life is in modern smartphones. As vendors pack more features into slimmer cases, how are TI chips like the OMAP4460 helping reduce the strain on batteries?
Great question. The balance of high performance and low power is one that's been built into our OMAP processors' smart multicore architecture for more than 10 years. In particular, the OMAP4460 processor leverages two Cortex-M3 cores to offload real-time control processing from the main Cortex-A9 CPUs. We were the very first company to develop with this innovative approach to off-loading, and this is now being re-emphasized with ARM's launch this week of big.LITTLE processing. The OMAP4460 processor also includes the following components to help reduce battery strain: TI's SmartReflex power management technology for enhanced battery life, superior dual-channel memory, providing bandwidth for multi-tasking, HD multimedia/displays, programmable imaging accelerators for fast deployment of computational photography algorithms, end-to-end security for advanced services such as premium content streaming and secured payments, programmable video engine that support the widest range of video codecs – 4X the support of competitive offerings
Based on my tests with numerous smartphones over the past year, it seems like devices powered by TI chips offer superior performance compared to many competitive offerings. What separates TI chips from the pack?
We love to hear that! Our heritage in the semiconductor space dates back to when I was in elementary school (not to date myself), when even a brick cell phone was a glimmer in engineers' eyes. The things we learned as a company over the past decades – from DSP and IVA experience to programmable logic and more – have transcended into the mobile market, helping us create the best-in-class OMAP processors. They are separated from the pack for multiple reasons, above all the ability to deliver the highest-performance, compelling user experiences all at low power levels. The efficient performance + power balance that we're able to achieve does not come overnight, and it's something that makes OMAP processors the most attractive in the selection process. We design these offerings from the ground up, with the full system in mind – not just the processing. The integration of our wireless connectivity solutions, power management and other TI components gives us a distinct advantage in creating solutions that the demands of each unique customer device.
We are also always looking ahead to what's next on the market, and designing those features onto the platform today. We work very hard to predict what consumers will want and need on devices – that's what helps us run our processors in more efficient, successful ways than others on the market. Take stereoscopic-3D (S3D) and Web browsing as two examples. OMAP processors include a powerful image signal processor, which supports two cameras and provides a crystal-clear S3D images, along with a programmable display controller for local auto-stereoscopic displays and an external 3D TV connected over the HDMI cable. Match these with the programmable IVA supporting S3D record and playback up to HD quality, and you've got one amazing S3D experience on a mobile device. On the browsing side, we support for more than a dozen video codecs on OMAP processors, which is 4X what competitors provide. After all, users view content around the world and in various file formats, and shouldn't be limited to what they can view on the go.
The smartphone landscape in 2012 is shaping up to be all about quad-core chips, 28nm, 3D, HD and so on. How confident is TI that its next-generation mobile chipsets will continue to lead in the smartphone and tablet markets?
We remain incredibly confident in our ability to lead the applications-processor charge in the smartphone and tablet markets, thanks to the OMAP differentiators I mentioned above. Each OMAP generation offers new processing cores to maximize performance and battery life, answering the world's call for new features. Today, we see OMAP 4 processors driving Natural User Interface (NUI) capabilities into the smartphone world on devices like the Galaxy Nexus, with its face detection unlock and other visual-driven features. The OMAP4430 processor powers the LG Optimus 3D, the world's first true stereoscopic-3D smartphone, and the Motorola Droid RAZR's ability to stream high-definition Netflix content – in fact, we were the very first company to achieve this level of Netflix certification, thanks to the unmatched security mechanisms integrated on the OMAP platform. These are just three examples of many that keep us confident about the road ahead. Tomorrow, we're also looking forward to ultra-thin computing devices that will be uniquely enabled by the OMAP4470 processor.
In a whitepaper titled, Going 'beyond a faster horse' to transform mobile devices, TI's Brian Carlson wrote: "the TI OMAP™ 5 platform, one of the first applications processors based on ARM® Cortex™-A15 MPCore™ processors, not only brings a new level of performance, but more importantly, extends capabilities to enable new use cases that will truly transform mobile devices." Can you elaborate on what type of new use cases we might expect the OMAP 5 to enable?
The OMAP 5 platform will redefine how consumers interact with their devices and the outside world. Because of the technologies we're enabling, consumers will no longer be limited to the physical confines of a mobile device, but set free by the ability to make any physical environment the center of their mobile universe. We actually just completed a video series that explains the type of things the OMAP 5 processors will bring to life, including wireless display, cloud-based streaming, enhanced computational tasks, remote desktop features, advanced augmented reality and more for the mobile environment. Check out the OMAP 5 concept video for more.
TI is on record as being excited to work with Microsoft on products that will support its upcoming Windows 8 platform. Care to share any thoughts on the platform and the work you're doing with Microsoft?
We are indeed honored to be working with Microsoft on the upcoming Windows 8 platform. While we can't spoil any future details, I can share some of our perspectives about the move to Windows on ARM. One of the biggest challenges in moving from x86 to ARM in the Windows camp is moving into the "offloading" mindset I mentioned above. Everyone accelerates audio and video now a days, but it's time to move past the "speeds-and-feeds" way of thinking and focus on offloading that makes products most efficient. It's not about running fast all the time – it's about running smart. That's what our OMAP processors are all about, and we're excited to bring that mindset to life on Windows 8-based products.