After months of cameo rumors, Marvel confirmed in mid-February that Charles Xavier/Professor X will appear in Doctor Strange 2. It did it in the best possible way by featuring the character's voice in a Super Bowl trailer that guaranteed a massive audience. Patrick Stewart then confirmed that he played Xavier again in a Marvel movie without revealing details about this character variant.
That was about all we had about Professor X from Marvel. But then the studios started revealing additional details about Multiverse of Madness with the help of new TV ads. The promos offered confirmations for a couple of Charles Xavier rumors in the past week. But Marvel's newest Doctor Strange 2 delivered the biggest reveal, something that MCU fans will absolutely love. You should know that massive spoilers follow ahead.
Is Charles Xavier connected to Fox's X-Men?
How could Xavier still be alive for Doctor Strange 2, you might wonder. The character died a couple of times in the Fox continuity, which is the reason Stewart didn't want to reprise the role. But the multiverse solves that problem. This Professor X doesn't have to be the one from the Fox Marvel universe. He just looks like other variants from the multiverse.

Let's remember that the X-Men never interacted with any Avengers because Fox didn't have the rights. Therefore, Charles Xavier from those universes could have never been involved with the Illuminati. And it so happens that Marvel confirmed a few days ago the Illuminati rumors.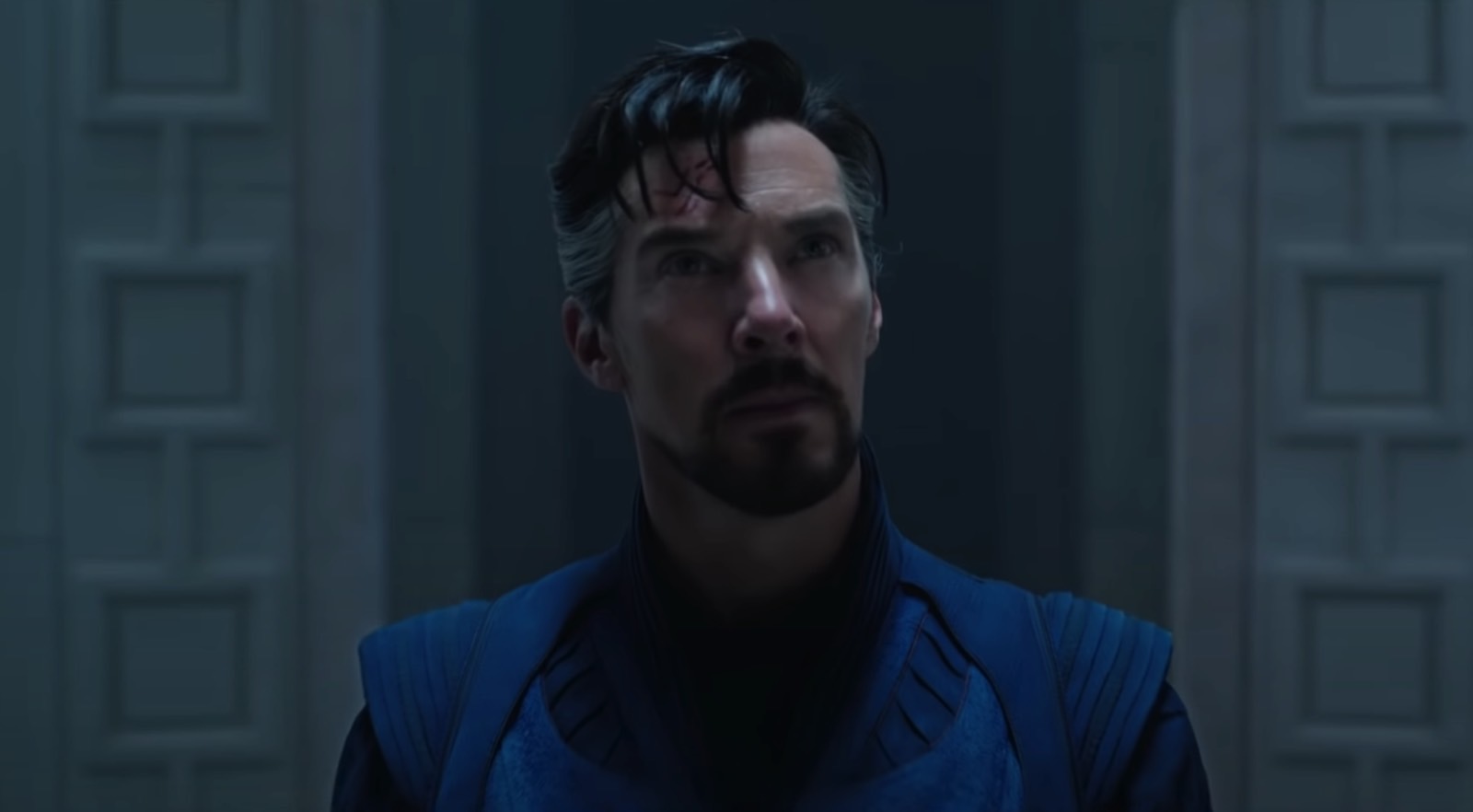 Mordo (Chiwetel Ejiofor) introduces Doctor Strange (Benedict Cumberbatch) to the Illuminati, who will judge his actions. Therefore, considering that Xavier is in the same room and seems to preside over the meeting, he must be the Illuminati leader. That's what Doctor Strange 2 plot leaks said about this superhero team.
As speculation ran rampant online about the Charles Xavier variant we'd get in Doctor Strange 2, fans wondered about a certain detail. Some leaks said that Professor X will have the same hoverchair in the movie as the one in the animated series from the '90s.
Before the Illuminati reveal, Marvel released ScreenX Doctor Strange 2 trailers that seemed to confirm those rumors.
The hoverchair reveal in the new Doctor Strange 2 clip
Those clips gave us a different version of the Super Bowl trailer where Xavier talks to Strange. It's a wider shot of Professor X's back. And he's moving smoothly forward. As if he's in a hoverchair.
But that video doesn't show the hoverchair, so it could always be a different sort of advanced wheelchair. After all, this is a reality where Ultron bots aren't evil. Therefore, the Stark in this universe might have more advanced technology to play with.
This brings us to Marvel's new Doctor Strange 2 promo clips that appeared online on Thursday. They made their way to Marvel's YouTube channel for Canada before the studio removed them. But MCU fans were quick to save the TV ads and repost them on social media.
One of them includes the three big cameos that we've known since the Super Bowl trailer. We get a better look at Maria Rambeau's Captain Marvel. And we get our first look at Captain Carter (Hayley Atwell).

That's when we get to hear Patrick Stewart's voice again. This time around, Charles Xavier has a different line, which is quite interesting. "We will see what kind of Doctor Strange you are," he tells Stephen. That implies Charles has seen quite a few Strange variants while handling the multiverse.

That's the audio part. The video element is more exciting, as we get to see the yellow hoverchair for the first time. Just like that, Marvel confirmed that the Charles Xavier appearing in Doctor Strange 2 will have the same hoverchair and outfit as the animated version.
Will Professor X survive?
That sort of Easter egg makes sense for various reasons. It implies this isn't Fox's Professor X, on the one hand. On the other, it tells us that we might be looking at a character variant connected to the world in the animated series. And we do know that Marvel will reboot that animated series for Disney Plus.
Then again, the same clip teases that the Illuminati will fight Wanda (Elizabeth Olsen). It's not just Captain Marvel attacking Wanda. We also have Captain Carter fighting against her. And it's very likely that Professor X will be a part of that fight.
If leaks are accurate, Charles Xavier might not survive Doctor Strange 2. Thankfully, we only have to wait one more week to find out.
---
More Marvel coverage: For more MCU news, visit our Marvel guide.