Once Nintendo opened the door with the NES Classic Edition in 2016, it was only a matter of time before other brands would begin to follow their lead. So it probably won't surprise you to learn that on Friday (the same day that the SNES Classic Edition launched), Retro Games revealed that it will be bringing the Commodore 64 back to life in the form of the C64 Mini, complete with 64 built-in games and a classic style joystick.
But even more impressive is the fact that this retro console — which will retail for $70 — doubles as a working PC running BASIC, just like the original Commodore 64. That's one trick that Nintendo will never match.
As Retro Games explains on the product's official website, the C64 Mini can connect to any modern TV with the included HDMI cable, and accurately recreates the experience of using a C64. There are also multiple pixel filter options (sharp, CRT and scanline) so that you can feel like you are playing on an old monitor as well. The C64 Mini has a save game function as well, and features 2 USB ports on its side for 2-player gaming.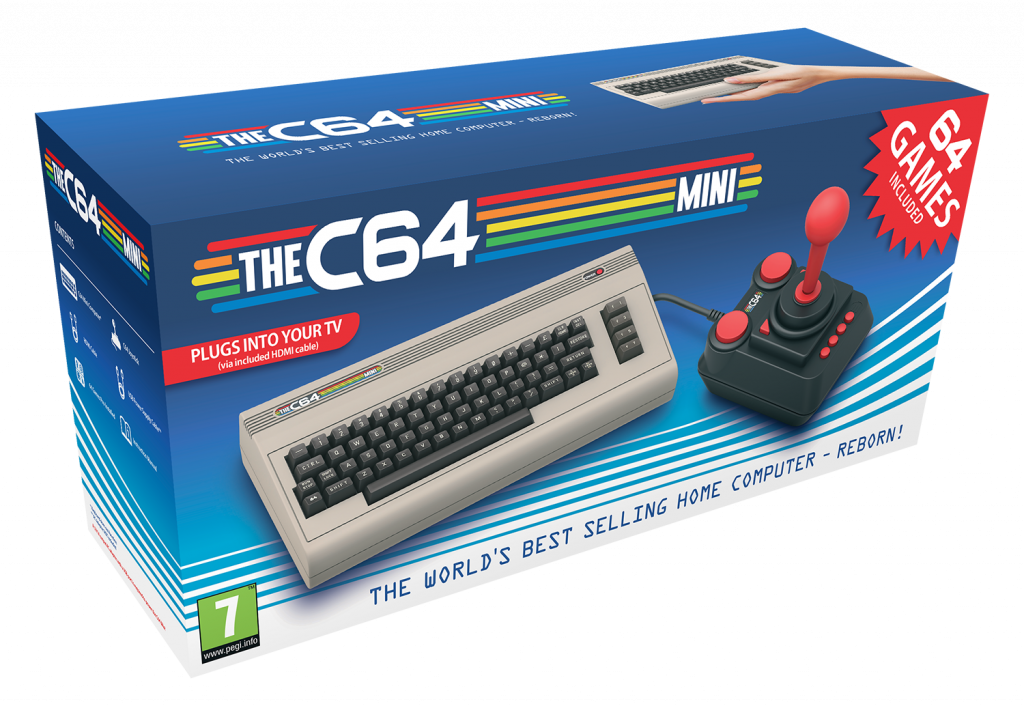 Although Retro Games hasn't listed all of the games that will come on the console yet, some of the highlights include California Games, Chip's Challenge, Paradroid and Impossible Mission. You can see more of the games on the C64 website, where Retro Games has included instructions and screenshots.
The C64 Mini doesn't have a release date yet, but Retro Games is planning to launch it in early 2018.