Don't care about basketball? Looking for something else to occupy your time while everyone tunes into March Madness this weekend? If so, you might want to check out this list of five free iPhone and iPad games. While the settings of each game are varied, they're all action-packed experiences. If you can only download one, I highly recommend Golf Zero, which is a fun take on golf that utilizes bullet time.
Almost a Hero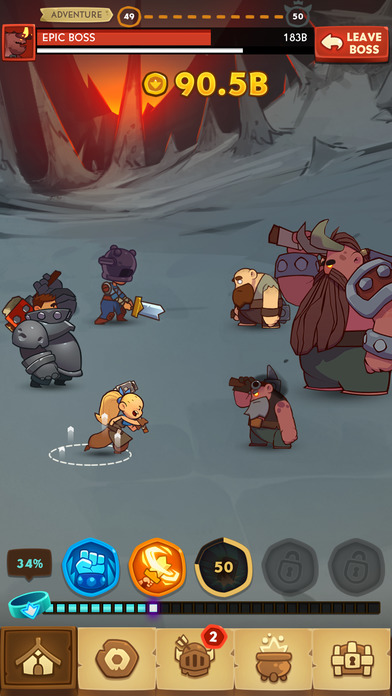 Almost A Hero is an RPG clicker game where 9 of the most useless idiots embark on a quest to be slightly less useless idiots.

They say never give a loser an even chance. We say different.

Nine deeply unique and deeply flawed individuals have been chosen for greatness. Heroic, noble, enlightened… Just 3 of the many words they can't spell. They will set off on an epic journey that will turn them from zeroes to almost heroes. Or dead people. More likely the latter.

Join these 9 zeroes on a quest to become heroes in an ancient land. Train them to learn battle skills, magical powers and which end of a sword is the business end.

In AaH you'll find quests, secrets to unlock and there's lots of clicking to do. Yup, it's a clicker game. Have nearly got what it takes to become almost a hero?
[Download Almost a Hero free on the App Store]
---
Bit City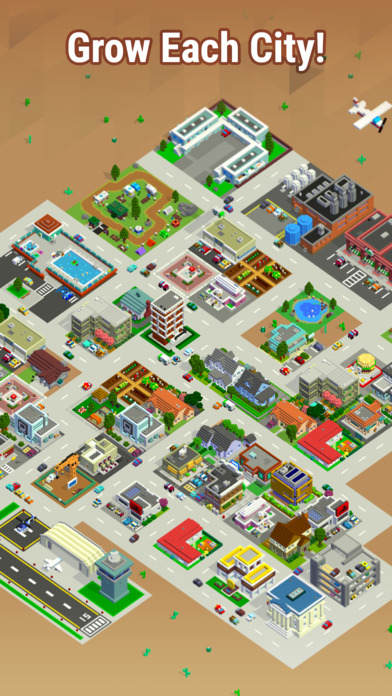 Build your own Bit City! Start from a tiny town and grow to a thriving metropolis in this city building idle game from the creators of Tiny Tower. Collect profits and invest in upgrades that keep your city growing. Fill your city with new types of cars, planes and ships. Unlock cool new buildings, including famous landmarks to customize the look of your city. What are you waiting for? Start building YOUR own Bit City now!
[Download Bit City free on the App Store]
---
Cliff Hopper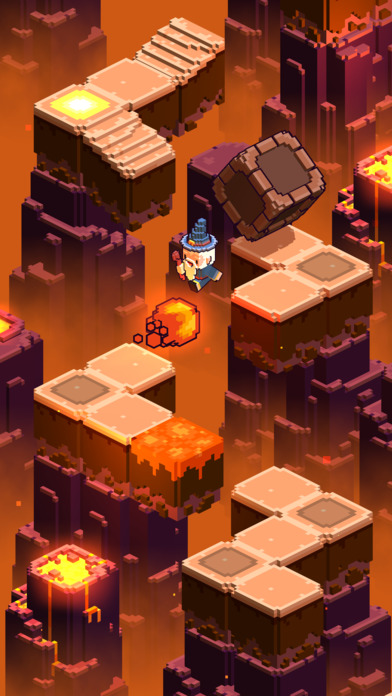 This is Cliff Hopper, your new adventure hero.
Cliff escapes fireballs and rotating saws chased by a huge boulder. Cliff runs and jumps.
Cliff doesn't die. Be like Cliff.

◆ Tap to turn, tap to jump, double-tap to double-jump
◆ Try not to fall off the edge!
◆ Time Cliff's double jumps carefully to avoid all the traps
◆ Journey through colorful levels
◆ Collect over 40 characters : ninja, magician, skeleton, chicken and more
◆ Die burnt to ashes by fireballs, cut to pieces by rotating saws or fall into an endless pit
[Download Cliff Hopper free on the App Store]
---
Dead Ahead: Zombie Warfare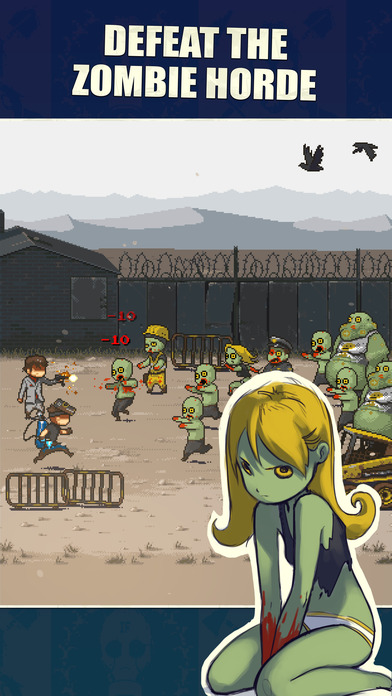 Meet new cool zombie postapocalypse sequel for Dead Ahead!

The hungry pixel-art walking dead are here for your blood and flesh! Keep calm and stay sharp! Drive your bus through the infested areas, collect supplies, look for survivors and kill zombies!

ZOMBIE RUSH

Defend your bus, don't let the hungry horde eat the living! Break through the barricades on your way! Gather your troops of survivors and send them into battle, use everything you can to stop the flesh-eating corpses – smash and burn the dead with barrels, molotov cocktails and grenades.

USE YOUR BRAINS NOT TO LOSE THEM

Combine different types of units and use both defensive and offensive tactics to win. Remember – your enemies will do the same.

IMPROVE YOUR SKILLS AND GEAR TO STAY ALIVE

Collect items, earn experience and complete quests to upgrade your units and vehicles.
[Download Dead Ahead: Zombie Warfare free on the App Store]
---
Golf Zero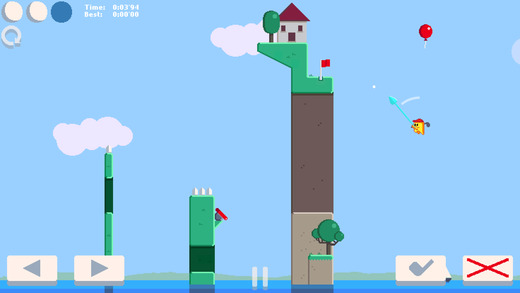 Golf Zero is a crazy mix of golf and platforming. Jump, bounce and slide your way around the levels trying everything you can to get the ball in the hole.

There is nothing quite like a nice round of Golf. The freshly cut grass, the birds singing, the razor sharp saw blades, the mid-air bullet time shot as you dodge a bone crushing boulder.

Work your way through the 40 normal levels or compete against the rest of the world in the speed run levels.