Here's one for the pop culture fans amongst you. Ahead of the season 30 premiere of The Simpsons, a new analysis is out showing that the long-running animated sitcom apparently remains the most popular in that category in the US — an impressive feat, to be sure, considering how long it's been on the air.
That finding came out of a newly released study of the most popular animated sitcoms in each state in the U.S., performed by the team at All Home Connections, which describes itself as an authorized AT&T reseller. An All Home Connections spokesman sent over details about the study's methodology, which took a list of the top 15 most popular animated sitcoms and then used Google Trends to zero in on the most popular shows in each state as ranked by search volume.
It's the upcoming premiere of The Simpsons' new season that he said sparked the team's curiosity about the most popular sitcom in each state. Without further adieu, here's a graphic of the US with the most popular animated sitcom labeled for each state: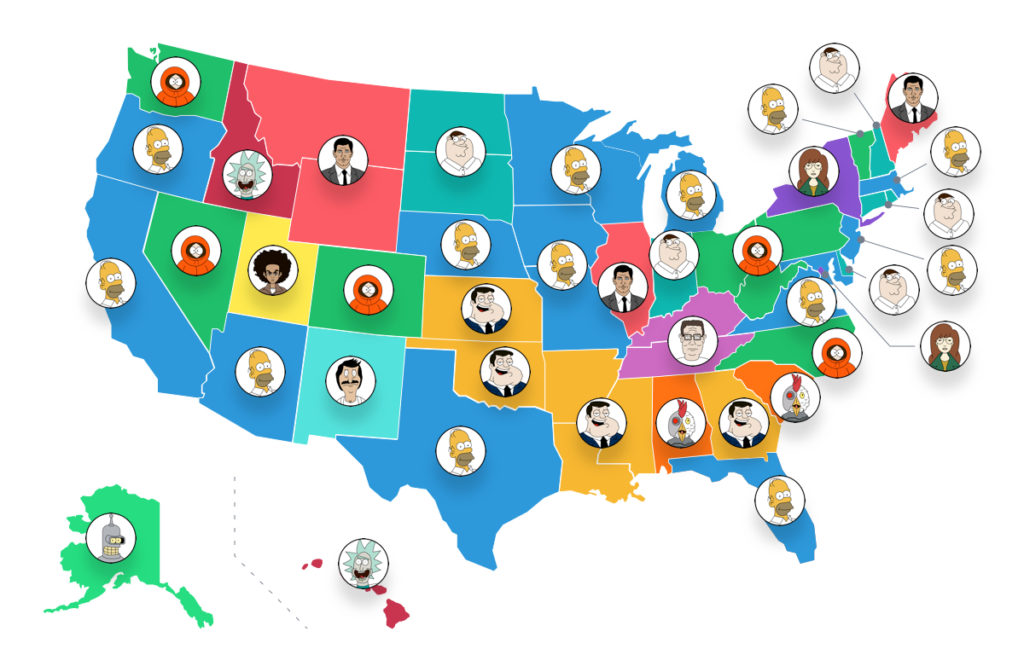 And a handy key, for reference: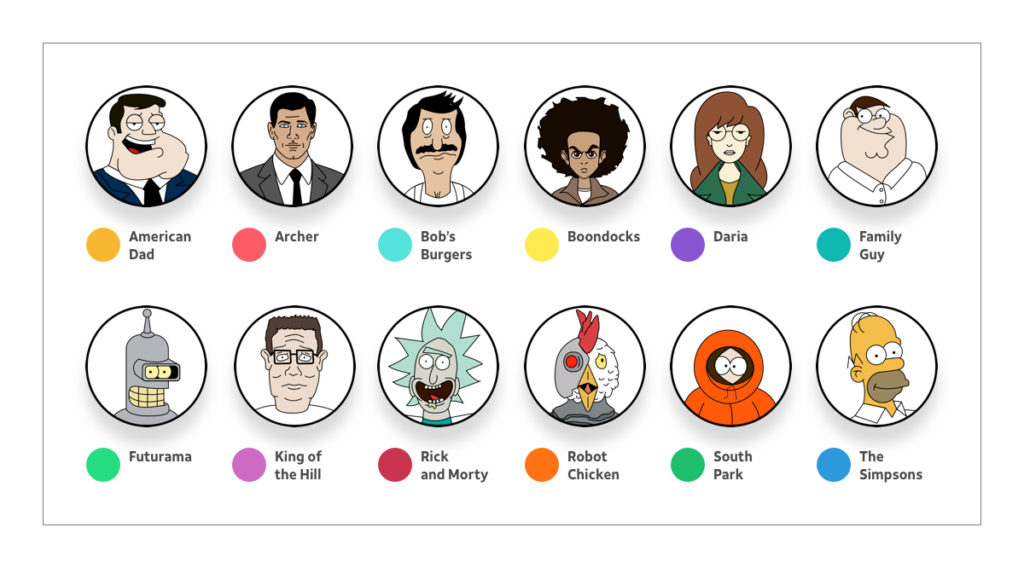 Among the highlights of their findings:
Colorado's favorite animated sitcom is South Park, which makes sense in part because the series is nominally set there. Also, "Perhaps due to its long run, The Simpsons is by far the most popular animated sitcom across the US followed by South Park in second place.
"While Rick and Morty didn't rank high on this list given the criteria, it was among the most watched cable television series—animated or not—during its last season. So, it isn't a stretch to imagine that the series will appear at the top of similar lists in the near future."