If you purchase an independently reviewed product or service through a link on our website, we may receive an affiliate commission. Learn more.
Article written by Lisa Freedman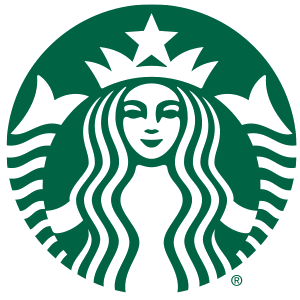 Between the video meetings, socially distanced happy hours, online workouts, and remote classes, we've all been doing a lot of virtual running around lately. Even though we haven't actually been going anywhere, these things can be exhausting. Add in the fact that every single day feels exactly the same (today's Monesurday, right?!), and swigging the same cup of coffee daily just isn't cutting it anymore. It's time to call in reinforcements—using the Starbucks app.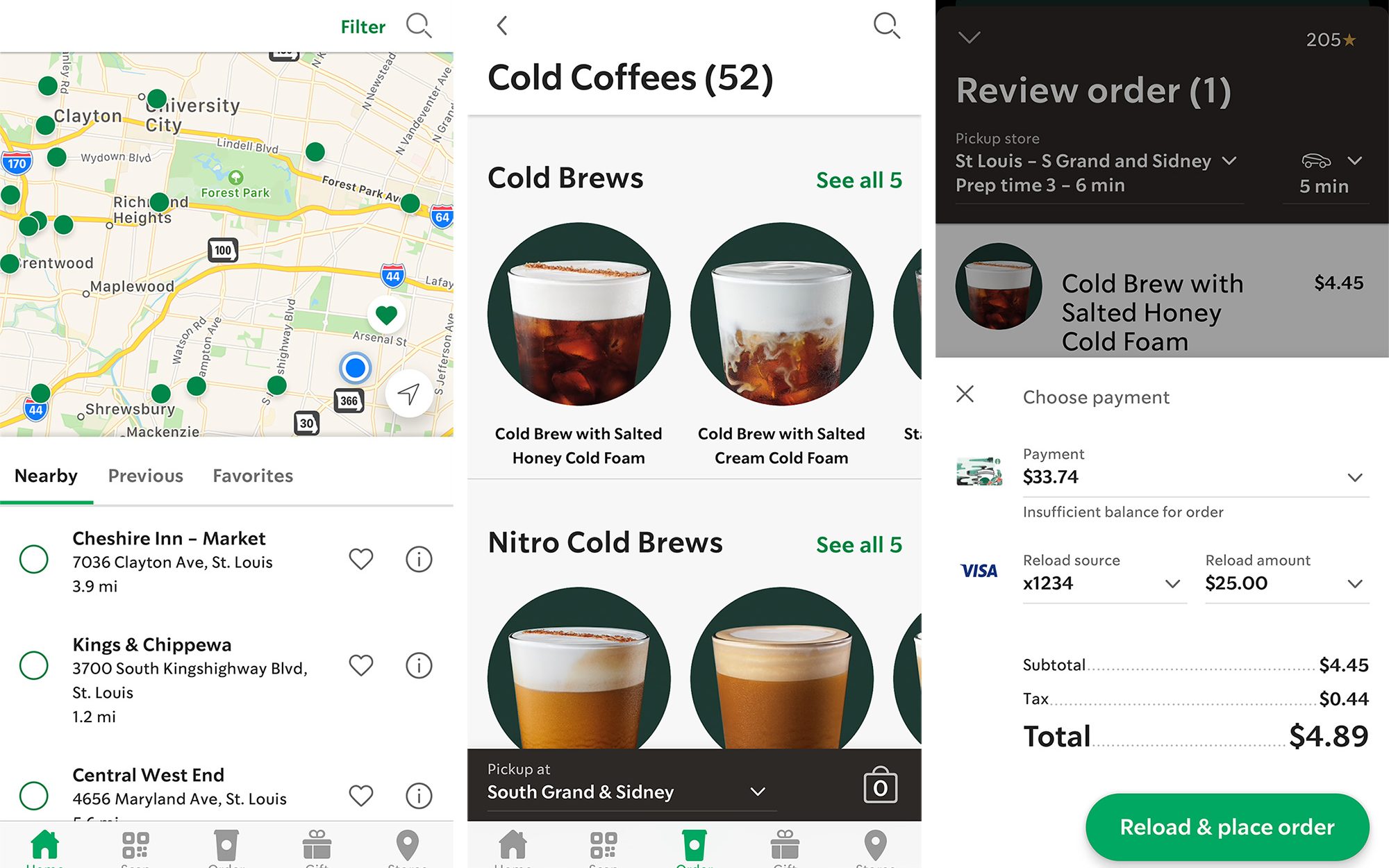 As summer arrives and the country slowly opens back up, Starbucks has made sure that the perfect caffeinated beverage is just a tap away. Those low on time and highly in need of caffeine (that would be all of us) can download the app and use it to find a cafe, remotely place a contactless order, get their drink of choice, and be on their way … back home. (Read more on how to use the app here; it's incredibly easy, we promise!) But what to order. We surveyed this summer's menu to plan a week of drinks that will help distinguish each day from the last. Just check your calendar and open up the app.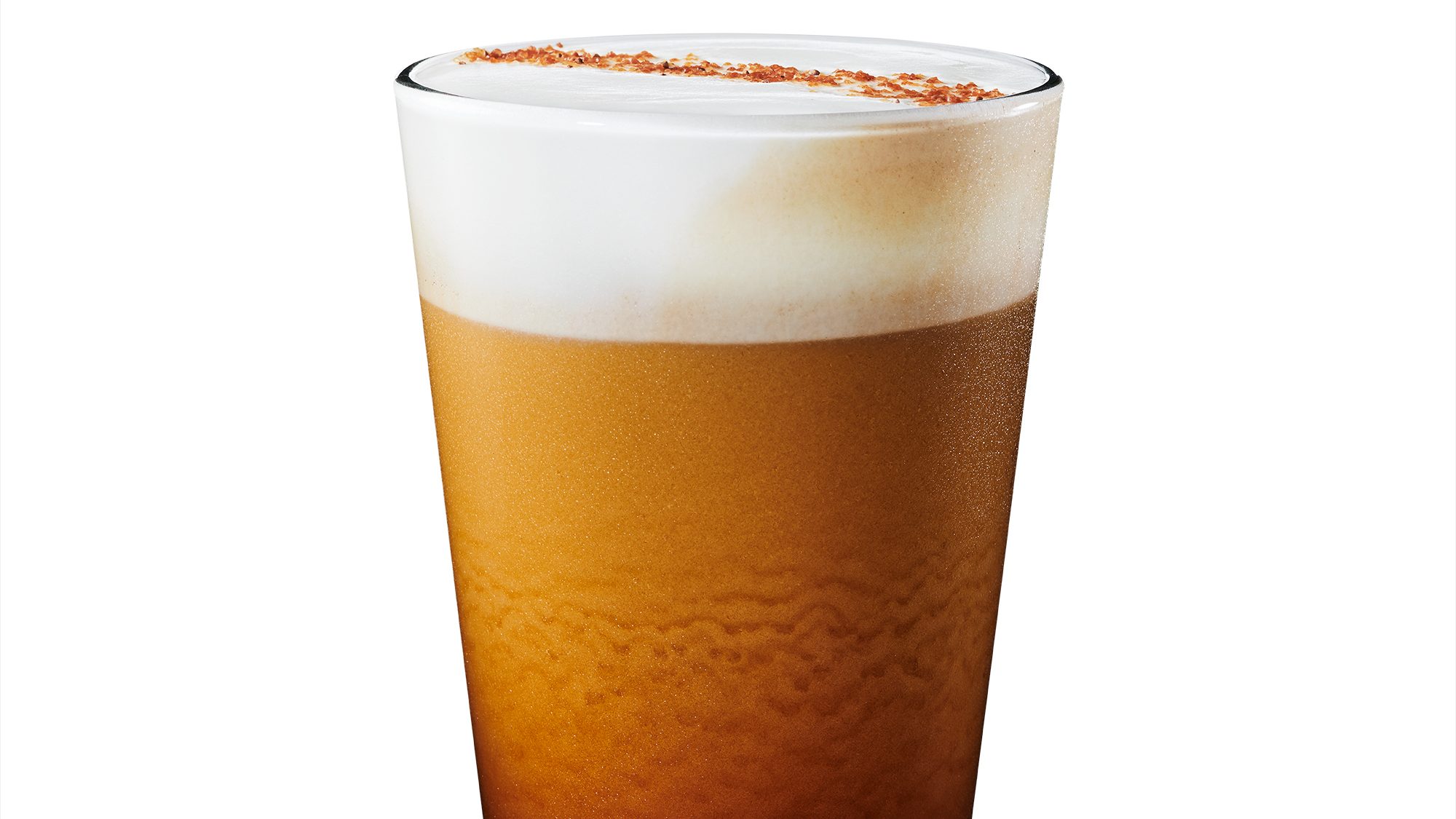 Monday: Nitro Cold Brew with Salted Honey Cold Foam
Okay. It's Monday, which means it's time to get down to business. The Nitro Cold Brew can help you wake up and focus, no matter how late you stayed up last night in attempts to push off the workweek. Because Mondays are notoriously not fun, this drink is topped with salted honey cold foam and a touch of toasted honey topping. You know, to add a little pleasure to an otherwise meh day.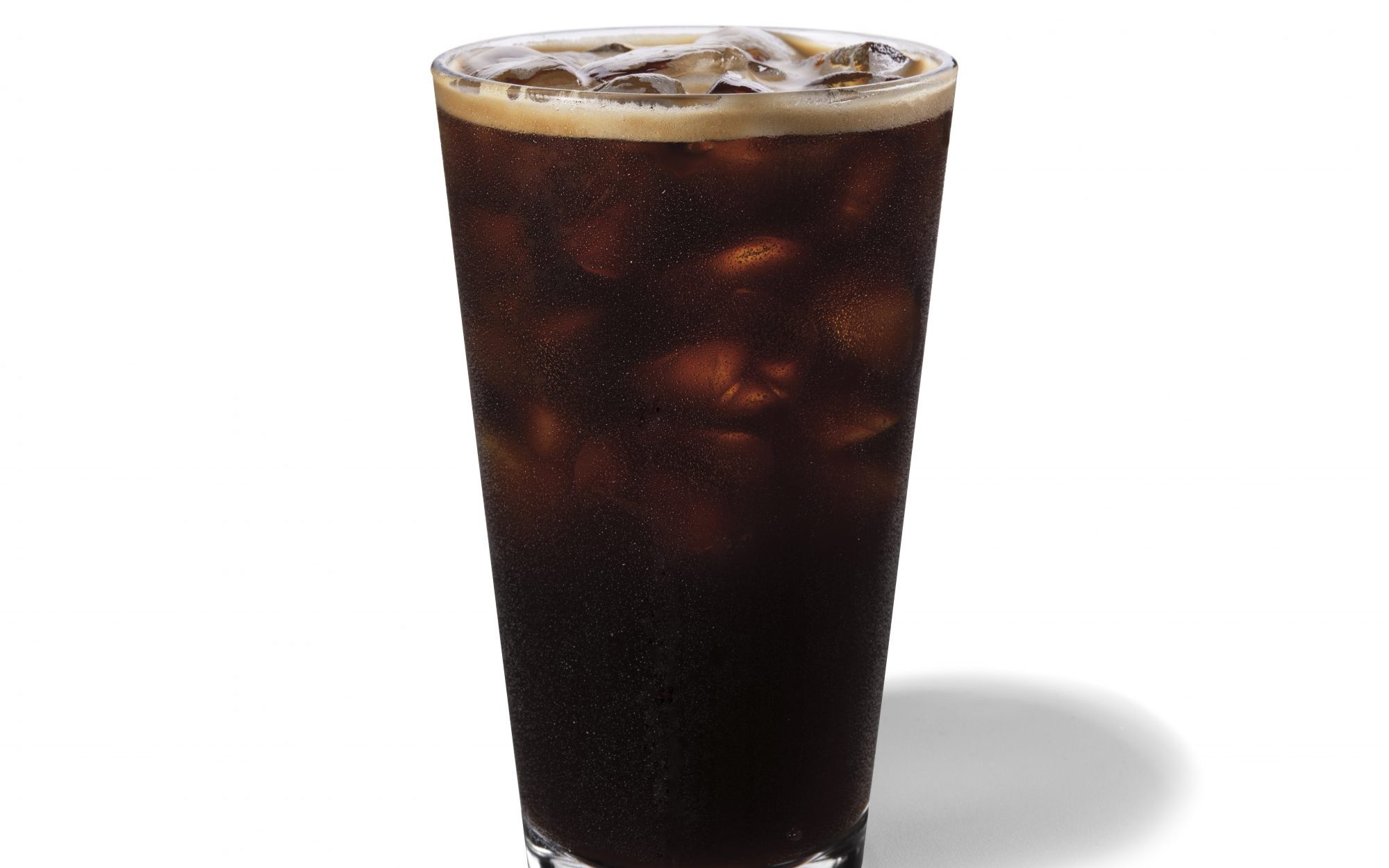 Tuesday: Iced Caffè Americano
Didn't get enough crossed off your list yesterday? Tuesday is your second chance to be productive! Run out for an afternoon Iced Caffè Americano — a serious drink that's a good reminder to put your head down and do the work. Pro tip: Crank up the AC and pretend like you're back in your way-too-chilly office building while you sip through your favorite reusable straw.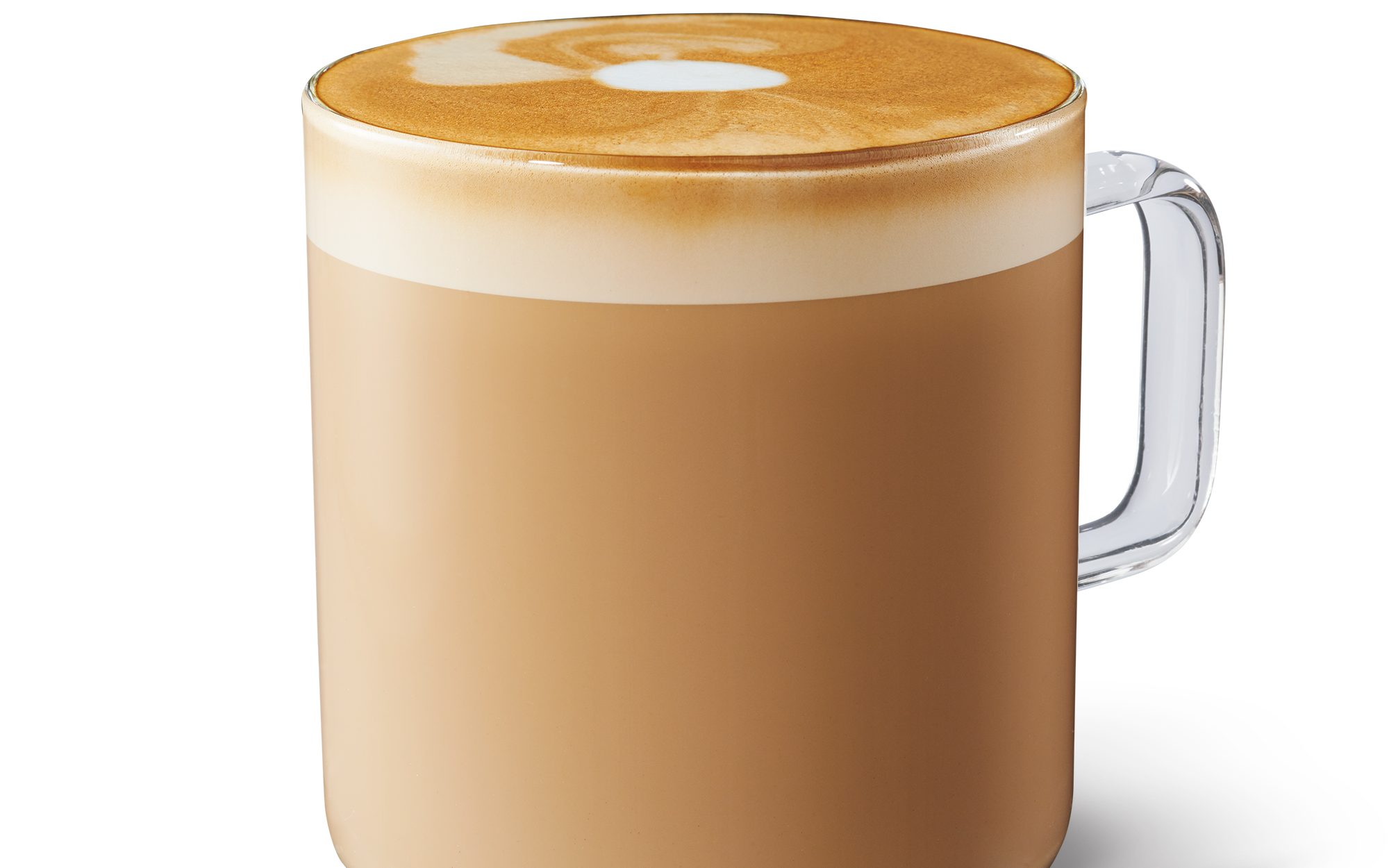 Wednesday: Flat White
The Flat White is the Goldilocks of drinks: It's not too strong, not too creamy, and the smooth flavor is just right. Perfectly fitting for the day that's smack-dab in the middle of the workweek. If it's feeling like the Wednesday-est Wednesday of all time, consider getting an Iced Flat White instead. Pick it up on your way back from your millionth car parade of the week.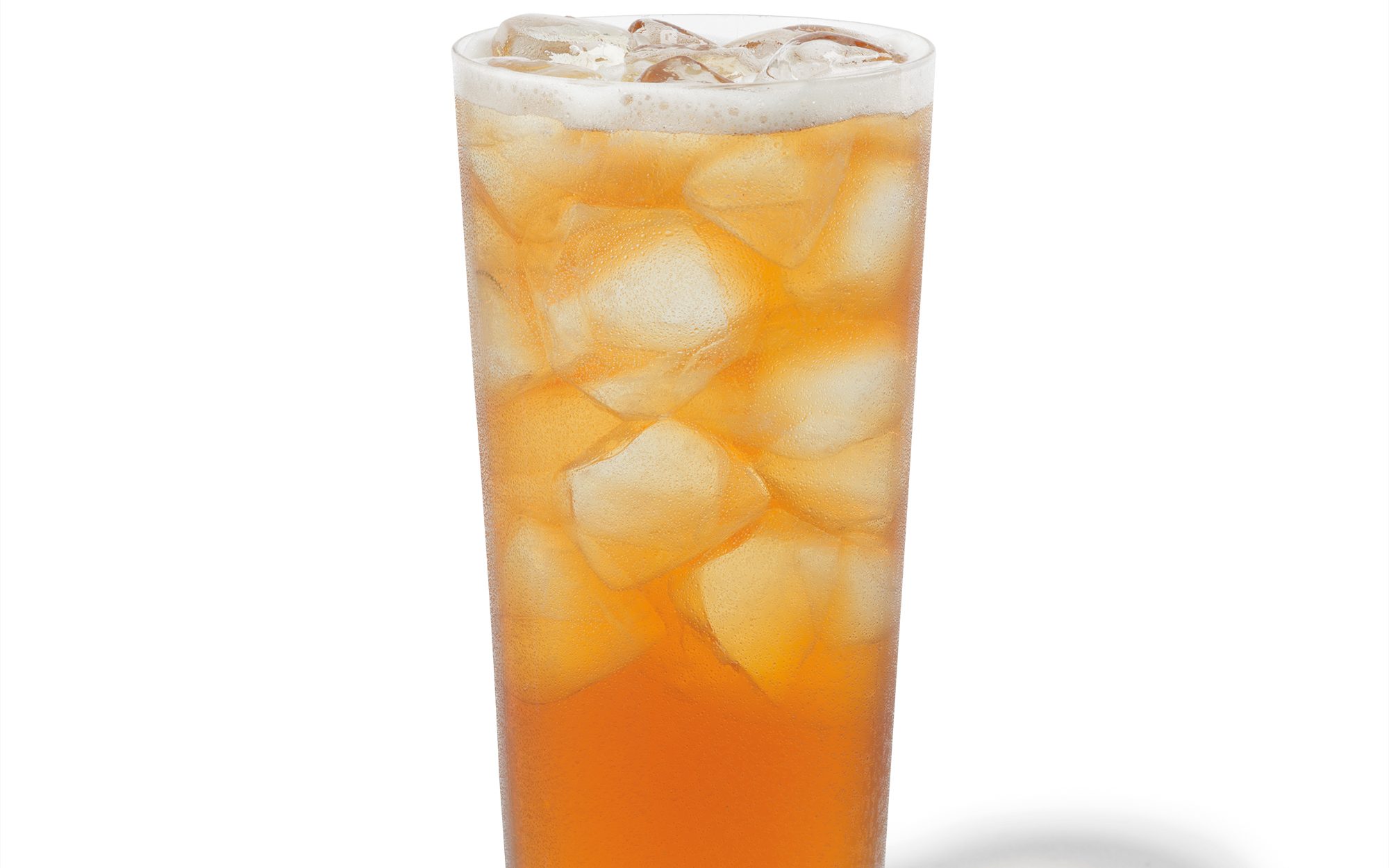 Thursday: Iced Black Tea
If things were normal, you might be heading to a happy hour this evening. Instead, you have plans to sit at your desk (aka your dining room table) for a virtual one. Toast everyone on screen with an Iced Black Tea and joke about how you'll make it home much earlier than you do on a typical Thursday. Silver linings.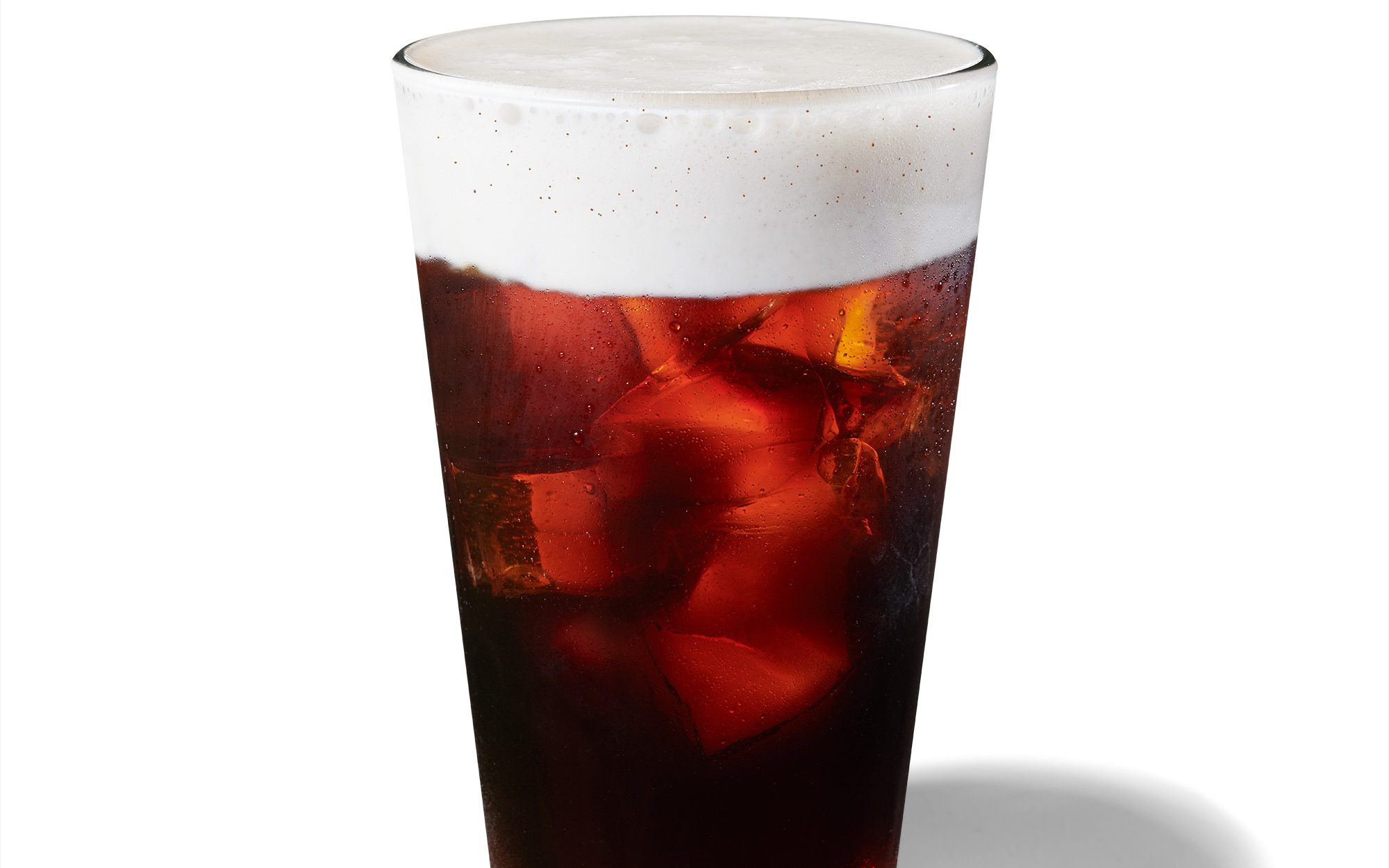 Friday: Cold Brew with Cinnamon Almondmilk Foam
You've almost made it through the week! Not only is this new drink incredibly trendy, it's also a delightful reward for all your hard work these last few days. In case you're not familiar, the luxurious Cold Brew is topped with lightly sweet cinnamon, vanilla syrup, and almondmilk foam. It's nondairy, just 40 calories, and packed with bold cold brew flavor.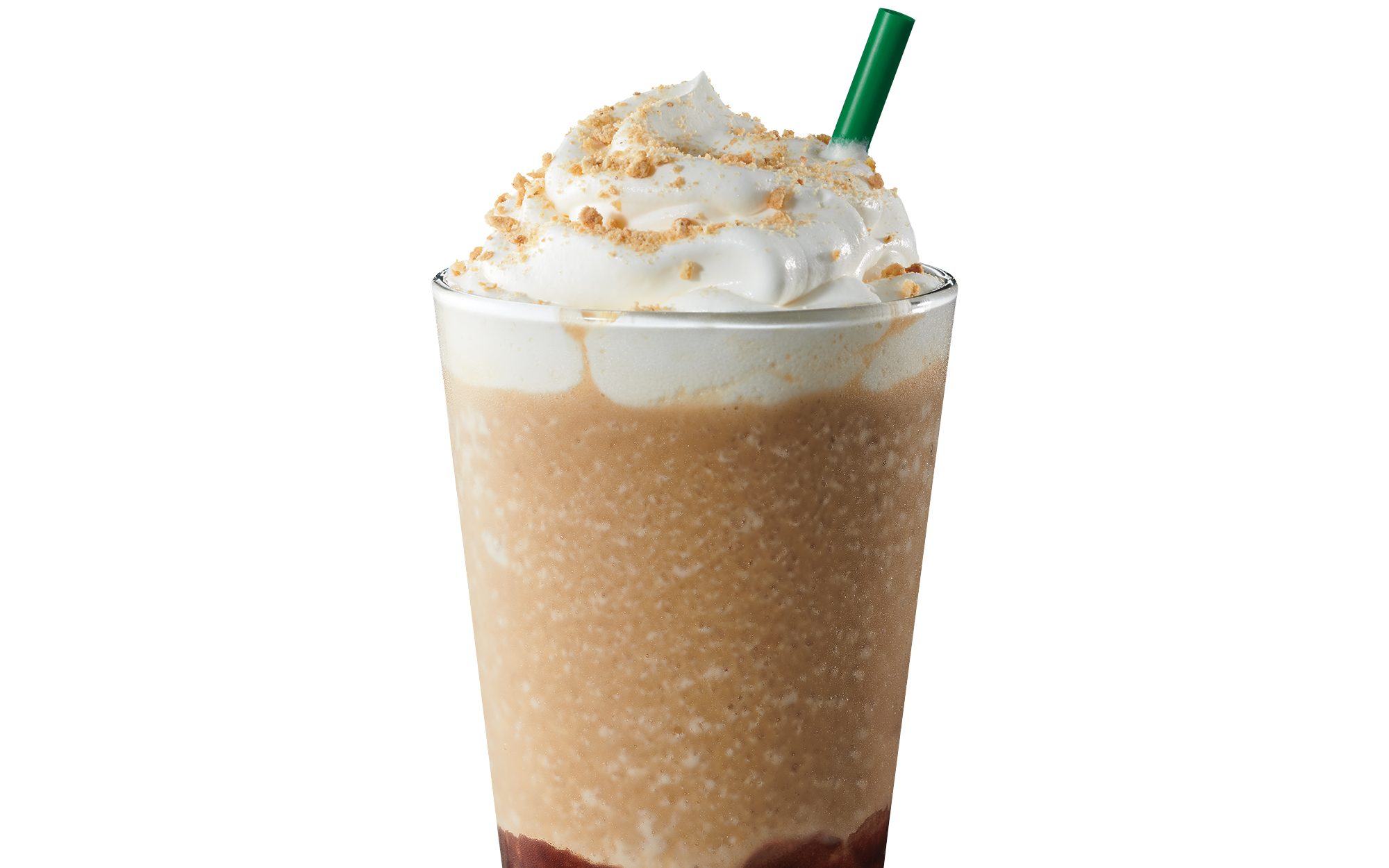 Saturday: S'mores Frappuccino Blended Beverage
Treat yourself to the fun flavors of a campfire without the hassle of actually having to build a backyard fire: This cool drink features marshmallow-infused whipped cream, milk chocolate sauce, and a creamy blend of vanilla, milk, coffee and ice. Then, the whole thing gets topped off with more marshmallowy whipped cream and a graham cracker crumble. Dang.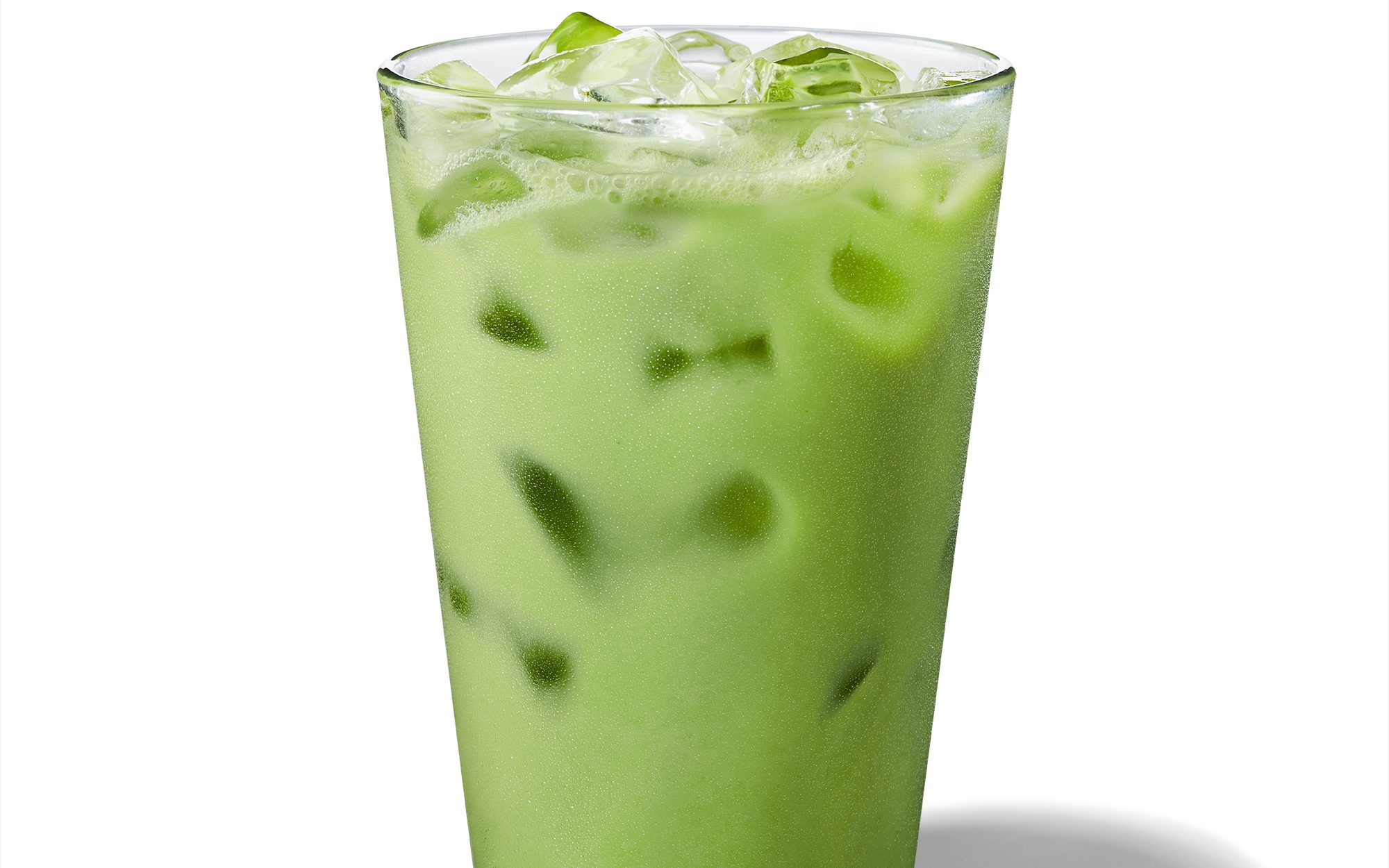 Sunday: Iced Pineapple Matcha Drink
Whether you need to get housework done or you just want to relax on your patio, this new, icy sipper offers the refreshment you need. Made with Starbucks' premium matcha green tea, pineapple and ginger flavors, coconutmilk, and ice, the IPMD will also help you forget that it's almost time to do this whole dance all over again.
To learn more about our sponsored deals and sponsored posts opportunities, please email sponsored@bgr.com.
---
Our deals and product reviews are picked by BGR's expert editors and team.

Follow @BGRDeals on Twitter to keep up with the latest and greatest deals we find around the web. Prices subject to change without notice and any coupons mentioned above may be available in limited supply.