If you purchase an independently reviewed product or service through a link on our website, we may receive an affiliate commission. Learn more.
A Ring doorbell with Wi-Fi and a camera for less than $35? That's honestly one of the best deals we've ever seen on a Ring. That also isn't even the only deal you can get that protects your house from porch pirates right now. I personally installed a Ring security system at my house and there's no way I could live without one now.
You get to see what happens in front of your doorbell right from your phone, which, if you're like me, you're probably never without. The footage is right there for you to watch in the app. Plus, you can talk to anyone at your door with two-way audio.
Right now, Ring Video Doorbells and other security system items are discounted immensely at Amazon. This isn't always the case, so read on for more details about the sale below.
Ring Video Doorbell offers
If you just want to cover your bases, the Ring Video Doorbell Wired is the best place to start. It takes no time to install and it provides you with a 1080p HD view of what's happening outside your door. It shows in night vision, so there's never a time of day when you can't see what's happening. It'll send notifications straight to your phone whenever there is motion detected.
Because it's hardwired, it uses your pre-existing doorbell kit. Also, it works with Alexa and can sync up with your other Alexa devices. If you choose a certified refurbished option from Amazon right now, you can get it for only $34.99. If you're wondering what certified refurbished means, it means it was used previously, but has been tested, refurbished, and checked to make sure it works just like a new one.
Certified Refurbished Ring Video Doorbell Wired
$34.99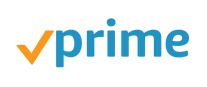 But you can also get other certified refurbished options on sale right now too if the baseline model isn't what you had in mind. The Ring Video Doorbell Pro is discounted to just $99.99 and gives you a live view of what the doorbell is currently seeing. There are also customizable privacy zones and audio privacy. The Ring Video Doorbell Pro 2 is just $159.99 today. It delivers head-to-toe HD+ video two-way talk with Audio+, and shoots at 1536p. There are advanced motion detection settings with this one.
Certified Refurbished Ring Video Doorbell Pro, with HD Video, Motion Activated Alerts, Easy Ins…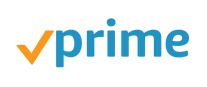 Certified Refurbished Ring Video Doorbell Pro 2
$159.99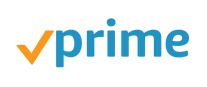 Finally, you can get the Ring Video Doorbell 3, which is a step above some of the original models and has a rechargeable battery pack, for only $119.99. But we are advising against that, as the Ring Video Doorbell 3 Plus has a bigger discount and is the same price today. It lets you see what happened before the motion was triggered with a Pre Roll setting.
Certified Refurbished Ring Video Doorbell 3 Plus
$119.99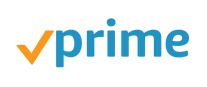 More security features
As I mentioned, I just recently installed a Ring Alarm system in my home and it has delivered some fantastic piece of mind each and every night. The Ring Alarm 9-piece kit (2nd Gen) was a breeze to set up and allowed me to put sensors on multiple doors and a motion detector in the house. Any time one of the sensors is triggered, an alert is sent to my phone.
Plus, with the included keypad, I can arm and disarm the system. But I can also do that from the Ring app on my smartphone, which is helpful. For a certified refurbished one, you can save $70 today. You can also get one with eight pieces or seven pieces, meaning they have fewer contact sensors in the kit.
Certified Refurbished Ring Alarm 9-piece kit (2nd Gen) – home security system with optional 24/…
$224.99
$154.99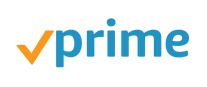 Save up to 31%
You can also just get a set of contact sensors if you want to add more to your kit. Add them onto windows or doors, so you'll know if someone is trying to get into your home. Also, you can add even more eyes outside with a Ring Spotlight Cam. It works with your Alexa devices to launch the video feed, letting you see what's going on in real-time. The spotlight cam is down $40 today.
Certified Refurbished Ring Spotlight Cam Battery HD Security Camera with Built Two-Way Talk and…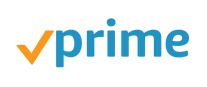 All of these are fantastic deals, and trust me, you'll feel a lot better with them installed at your place. But the deals won't last long, so hurry.