If you purchase an independently reviewed product or service through a link on our website, we may receive an affiliate commission. Learn more.
If you've been waiting for the perfect opportunity to stock up on some of Bose's class-leading wireless audio products, today is the day you've been waiting for. Amazon has temporarily slashed price on five of the company's most popular Bluetooth speakers, including the fan favorite Bose SoundTouch 10 and the premium Bose SoundTouch 20 Series III. What's more, Bose's insanely popular Bose SoundLink around-ear wireless headphones II are also on sale for $50 off Amazon's normal selling price. Check out all of the deals below.
Bose SoundLink around-ear wireless headphones II
Deep, immersive sound, improved eq-best-in-class performance for wireless headphones

Latest Bluetooth technology for easy connectivity and seamless audio/video syncs

Advanced microphone system, HD voice for clear calls in windy or noisy environments

Up to 15 hours play time with rechargeable lithium-ion battery,Ear cushion:9.6 cm H x 7.4 cm W

Switch between two Bluetooth devices so you can watch a video while staying connected to your smartphone
Bose SoundLink Around Ear Wireless Headphones II - Black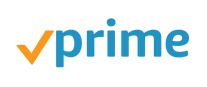 Bose SoundTouch 10 Wireless Speaker
The most compact Bose SoundTouch speaker fits anywhere in your home. Works with your home Wi-Fi network and Bluetooth devices so you can play almost anything you can imagine.

Supported audio formats: MP3, WMA, AAC, FLAC, Apple Lossless.

One-touch access to music services (Prime Music, Spotify, Pandora), internet radio and music library playlists with six personalized presets.

Powerful control with the SoundTouch app for your smartphone or tablet. Part of an entire family of Bose wireless products.

There is no battery on the SoundTouch 10. It must be plugged in.
Bose SoundTouch 10 wireless speaker, works with Alexa - Black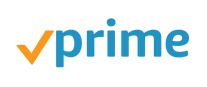 Bose SoundLink Mini Bluetooth Speaker II
Big sound–with deep bass–for a full-range listening experience

Wireless and ultra-compact so you can take Bose sound anywhere

Built-in speakerphone lets you take calls out loud; Lithium-ion battery plays up to 10 hours on full charge

Voice prompts talk you through Bluetooth pairing, so it's super easy

Kindly check User manual on Product Information for Troubleshooting steps
Bose SoundLink Mini Bluetooth Speaker II (Carbon)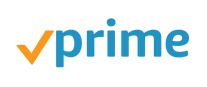 Bose SoundLink Bluetooth Speaker III
Connects wirelessly to your smartphone, tablet or other Bluetooth device

Sound performance unlike any other mobile speaker this size

Curved edges and thin profile for easy grab-and-go portability

Silicone button panel protects from dirt and dust; Rechargeable battery plays up to 14 hours
Bose SoundLink Bluetooth Speaker III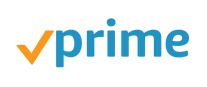 Bose SoundTouch 20 Series III Wireless Speaker
Clear, room-filling sound from a compact speaker that fits easily around your home

Works with your home Wi-Fi network and Bluetooth devices so you can play almost anything you can imagine.

One-touch access to music services (Prime Music, Spotify, Pandora), internet radio and music library playlists with six personalized presets

Powerful control with the SoundTouch app for your smartphone or tablet

Part of an entire family of Bose wireless products
Bose SoundTouch 20 wireless speaker, works with Alexa, Black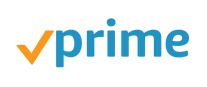 Bose SoundTouch 30 Series III Wireless Speaker
The best-performing one-piece wireless speaker from Bose

Works with your home Wi-Fi network and Bluetooth devices so you can play almost anything you can imagine.

One-touch access to music services (Prime Music, Spotify, Pandora), internet radio and music library playlists with six personalized presets

Powerful control with the SoundTouch app for your smartphone or tablet

Part of an entire family of Bose wireless products
Bose SoundTouch 30 wireless speaker, works with Alexa - White