Now that iOS 11 has arrived, you're probably looking for as many reasons as possible to mess with your iPhone, especially if you got an iPhone 8 on Friday. Why not download a bunch of free games that just hit the App Store, some of which take advantage of iOS 11's ARKit? And if you don't see anything that tickles your fancy below, feel free to check out the ever-expanding archive of free games.
Flat Pack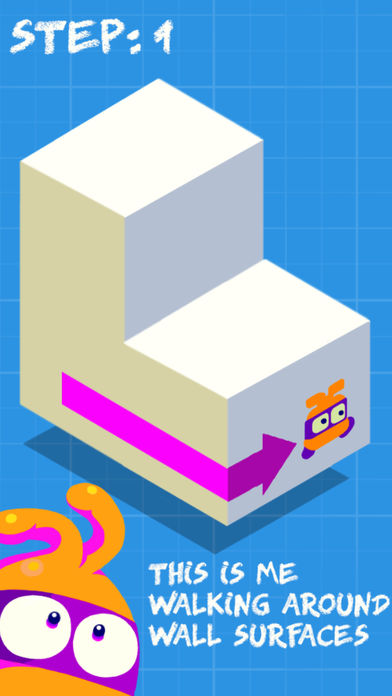 Flat Pack. A 2D and 3D platform mix-up!

Features:
• Cool traps and enemies that escape the confines of the level.
• Take to the skies and explore 30+ levels each with there own unique twist.
• Featuring brand new AR Mode! Manoeuvre around levels in a real world environment.
• Wrap your brain around this 2D and 3D hybrid!
• One handed platforming at its best.
• Epic Boss Fights!!!
• Explore and find all of the secret stars to unlock a secret ending!
---
Golden Arcana: Tactics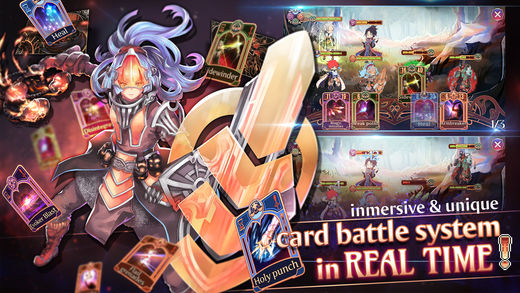 Welcome to the world of Arae! A place where fantasy and science coexist in harmony and civilizations bask in a golden age thanks to the power of Cards to solve their issues. But this is not a time of peace, and tactical conflicts between nations are very common.

But a new threat has descended upon Arae. The Voraces race is ravaging all life and it looks like nothing can stop them.

Take the leadership of this adventure and, along with your allies, unleash the power of the Arcana, ages-old Cards with legendary abilities. Will you be able to save the world from the Voraces?

[Features]

—–EPIC ONE PLAYER CAMPAIGN—–
Get new Arcana in order to defeat powerful enemies and save the world of Arae in a gripping story!

—–BE THE ARCANA SUMMONER—–
Unleash the power of the Arcanes to recruit new allies and create the perfect group. Each character has unique skills in all shapes and forms!

—–INNOVATIVE RTS BATTLE SYSTEM—–
Fight real time battles where the action never stops! Use your cards wisely if you want to emerge victorious!

—–FREE GAME—–
Nothing needs to be paid for! Everything can be unlocked by playing the game, such as recruiting new characters or improving their skills!

Golden Arcana combines RPGs and card games in an incredible sci-fi and fantasy adventure to save all of humanity.
Download Golden Arcana: Tactics
---
Homescapes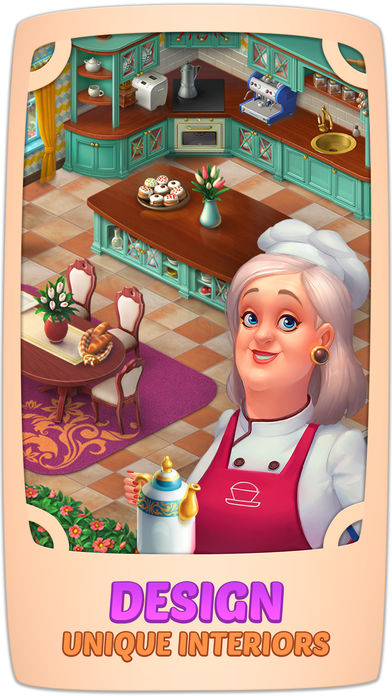 Welcome to Homescapes! Help Austin the butler bring warmth and comfort back to his wonderful family's mansion. Come on in—adventures await you from the moment you walk in the door!

Beat colorful match-3 levels to renovate and decorate rooms in the mansion, unlocking ever more chapters in the exciting family story along the way! What are you waiting for? Make yourself at home!

The game features:

● Unique gameplay: help Austin renovate the house by swapping and matching pieces!
● Interior design: you decide what the house will look like.
● Exciting match-3 levels: tons of fun, featuring unique boosters and explosive combinations!
● A huge, beautiful mansion: discover all the secrets it holds!
● Fantastic characters: watch them live their lives and interact with each other in the in-game social network.
● A cute pet: meet а naughty and fluffy cat.
● Invite your Facebook friends to help you create your own cozy atmosphere in the house!
---
Micropolis!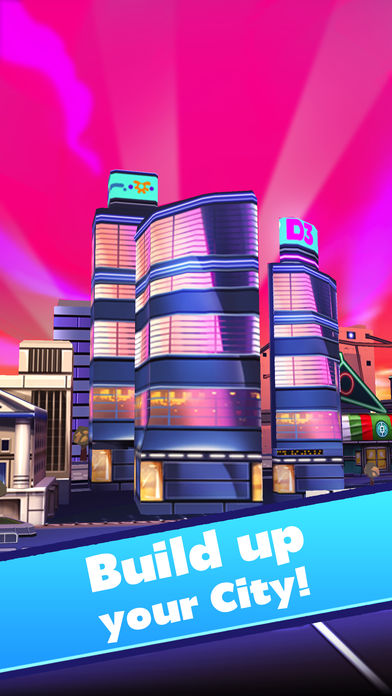 Micropolis is a city building game with a civilization theme that that spans through thousands of years. Construct and level up buildings to gain gold. Expand your cities and use skills to increase production. Advance in time to unlock new cities and powerful technologies which take you through the ages.

Micropolis has been created as optimal iPhone and Apple Watch experience that can be played with either device.

FEATURES:
* Four different ages and unique cities
* Simple and intuitive game design for quick gameplay sessions
* Powerful technology tree that unfolds by completing different ages
* Skill system which enables faster progression through the eras
* Challenges and rewards

HOW TO PLAY THE GAME:
* Use Digital Crown or swipes to move in the game world
* Construct buildings that generate gold
* Level up houses to gain more population
* Expand your empire to new districts
* Visit Shop for free gifts and use skills for faster progress
* Unlock new Technologies by Advancing into future Eras
---
Pinball Cadet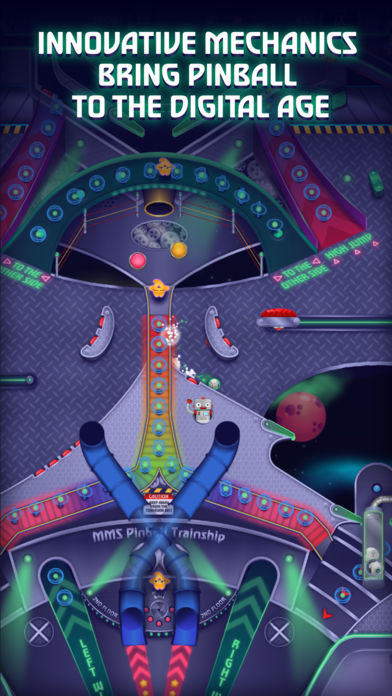 The year is 2030 and mankind is being threatened by Invaders from a nearby galaxy. We need an intergalactic Pinball hero to protect us!

Only those with outstanding Pinball skills will be chosen to defend Earth.

Pinball Cadet, we have selected you as our new captain!

But not so fast! Before you are deployed into space to fight off the Invaders, you must first prove yourself in the MMS Pinball Trainship – the ultimate Pinball Warfare Simulator.

Pinball Cadet Features:

– Easy to learn, hard to master gameplay.
– Humanity has never seen a 2D Pinball game with physics this realistic.
– Trap, Cradle, Post Pass, Dead Flipper Pass, Backhand Shots and many more real life Pinball Skills.
– Innovative Mechanics bring Pinball to the Digital Age.
– Huge "Open Board" game. Explore every nook and cranny on board the MMS Pinball Trainship.
– EPIC BOSS FIGHTS!
– COMING SOON: Pilot your ship to the top of the Galactic Leaderboards and get the highest insignias for your merit.

Cadet? Do you have the Pinball skills needed to captain the MMS Pinball Battleship and save humanity?! We are counting on you!
---
Stormbound
Tactical gameplay, card collection, and gorgeous 2D and 3D art combine in Stormbound: Kingdom Wars!

Immerse yourself in the rich world of Stormbound, as four kingdoms struggle for dominance. Construct a deck of unique and powerful cards and then dive into real-time battles against other players.

Novel gameplay combines your favorite aspects of collectible card games with the tactical strategy of board games. Play cards from your hand to the game board and then watch your units march on the enemy base.

FEATURES:
*Tactical gameplay that rewards the most clever strategists
*Real-time PVP battles against players all around the globe
*Dozens of powerful cards to collect and upgrade!
*Incredible 2D and 3D art immerses you in the world of Stormbound
*Four distinct kingdoms with unique advantages and playstyles
---
Terra Battle 2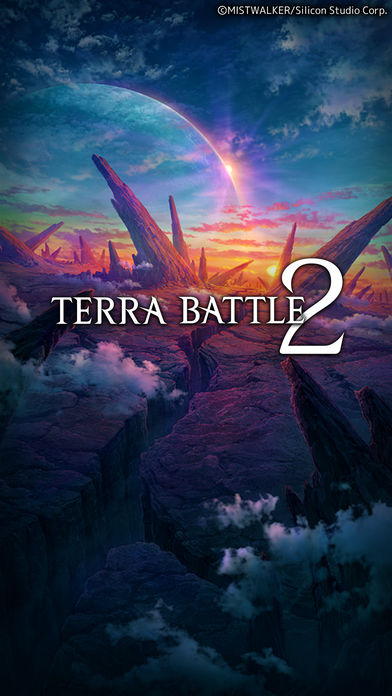 Terra Battle 2 brings a completely different game-play experience, while preserving the highly-praised core battle mechanics in a fantastic epic RPG.

The new world map lets players travel alongside their companions and allows for more strategic gameplay as you set up your formation before entering a battle. The countless encounters and farewells throughout the course of your heroes' journey promise to be even more emotional and intense than ever before.

How will the people who live on "Terra" unravel the truths and mysteries of their planet? An epic fantasy RPG awaits you.