Not many games have attempted to compete with Niantic's Ingress and Pokemon Go by making a player's physical location have an effect on the game, but the mobile MMO Maguss forces you to actually stand up and walk around in order to make progress. It's just one of the great, free games added to the App Store this week.
Birdy Trip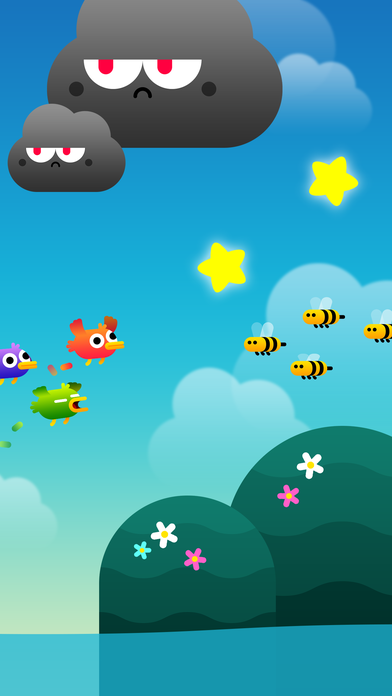 You are not alone in the sky!

It's time to migrate to sunny lands. Grab your cute friends on the way and be careful, many dangers could smash you during your journey.

Features:
• One-Touch control
• Enjoy an original atmosphere & colorful graphics
• Discover & catch more than 50 birds
• Complete dozens of missions
• Beware of eagles!
• Game Center Leaderboard
• iMessage Stickers
---
Darkest Nightmare: Freeform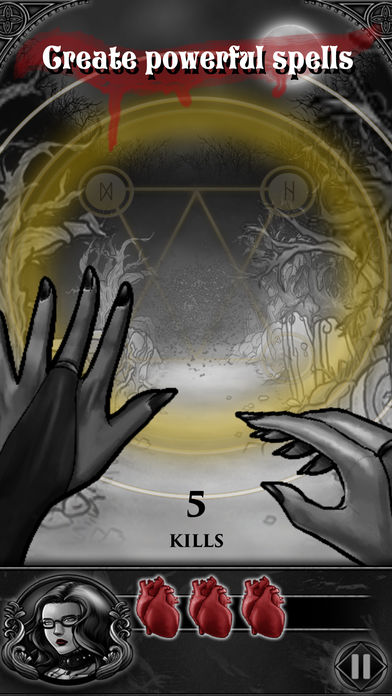 It's going to be a long and dark night for Gerde, the only remaining survivor from a group of magicians. Join her in her quest to fight off the monsters and avoid the dying light. The mission isn't going to be that easy, however, as intoxicating monsters have taken over the dreadful paths she need to traverse. It will take more than just five nights to defeat everything.

It's not over yet. Gerde's darkest nightmare is just about to begin.

Darkest Nightmare is now in freeform!

Features:
-TAKE PART IN THE QUEST! Enter Gerde's world in her mission. Will she prevent the light from dying?
-CREATE MAGIC SPELLS! Wield runic gestures in freeform to cast sorcery to your enemy. The magic circle is now replace with freeform gestures!
-CLASH WITH MONSTERS! Face kill-hungry beasts one after another. Can you survive for at least five nights?
-BATTLE THE BOSS! End the discord once and for all by engaging in a battle with unknown entities! Five nights is not enough to clear them all!
-ENTER A WORLD OF DYING LIGHT! Clear up levels to unlock more puzzling areas in the map.
Download Darkest Nightmare: Freeform
---
Dice Brawl: Captain's League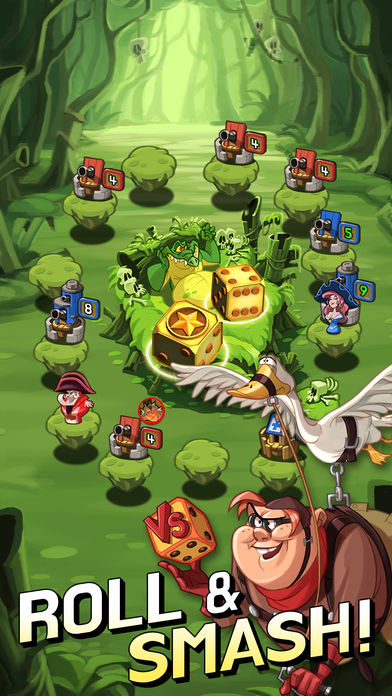 In Dice Brawl you'll build your team and embark on an exciting adventure across a world of fantasy ruled by Pirates, Elves, Beasts, Dragons and…Robots?!

Move around the board, build fortresses and fight your enemies. Climb through a variety of different Battleboards themed after all the different creatures living in this very odd world. Make your name known across the seas. Here the more fame you get, the higher your rewards are going to be. But beware, this is no place for the weak!

Are you ready to get brawling?

● ONLINE MULTIPLAYER – Battle players from around the world in real-time PvP!

● EXPLORE AND ADAPT – Explore a vast world of fantasy ruled by Pirates, Elves, Dragons, Beasts, Robots and all sorts of odd creatures. Climb through a variety of Battleboards, each tailored to provide unique game-play experiences!

● COLLECT AND UPGRADE – Collect new ships and characters to build your team! Upgrade your team for stronger skills and higher HP!

● FIGHT AND STRATEGIZE – Fight unique bosses, create combos and KO your enemies to collect medals and open new treasure chests. Learn your skills and use strategy to dominate the board and emerge victorious!

NOTE:
Dice Brawl: Captain's League is free to download and play, however, it contains in-game purchases. A network connection is required to play.
Download Dice Brawl: Captain's League
---
Glitch Dash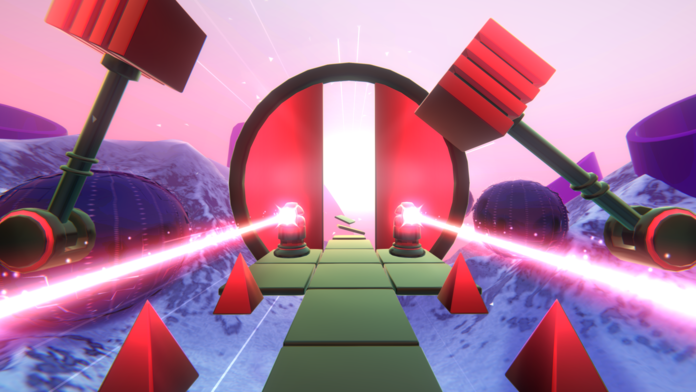 Dodge your way past hammers, axes, geometric obstacles and even lasers!
Glitch Dash is hard, REALLY hard. Your reflexes need to be on edge to get through the intense mazes that is Glitch Dash.

Run through the beautiful and abstract world and just try to survive. If you are looking for a really challenging Impossible Runner, then Glitch Dash is the game for you!

Features
● Incredibly hard-core gameplay
● Gloriously abstract and funky graphics
● Epic beat driven gameplay to music
● Make a Perfect Run for the ultimate bragging rights
---
Maguss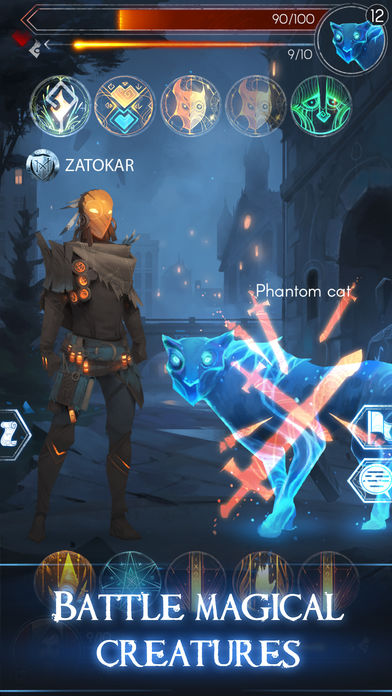 Dive deep down into the fantasy – Play Maguss!
Maguss is a wizarding, location-based MMORPG set in the most amazing environment ever created – the Earth itself. Create your own customized character and embark on an unforgettable journey. Unleash powerful spells by drawing simple glyphs and battle magical creatures and other players in a semi-turned, strategic, action-filled combat. Earn experience, level up and unlock more spells, better equipment and other skill perks. Walk to encounter creatures and collect ingredients, learn spells, brew potions, find chests and fight other players to earn respect and glory.
While the world is a stage, you are the lead actor.

PLEASE NOTE. The game includes in-app purchases. A network connection is required.

IMPORTANT. Please make sure you have Gyroscope turned OFF in the in-game settings – otherwise it causes issues with glyph recognition.

We would love to thank all our backers for their huge support. You are truly amazing!

CURRENT FEATURES:

● Ranked PVP. Duel other players in a long (global matchmaking) or a short-distance mode (local duels). Climb up the rankings and earn unique armour illusions
● Choose from 4 mage classes with different base attributes and playstyle-specific spells
● 3 non-combat skills: Exploration, Herblore and Brewing
● Over 40 spells with different effects
● Various equipment pieces with different quality, unique stats and set-bonuses
● More than 40 unique, hand-crafted monsters
● 10 slot spell deck allowing for strategy and tactics

PLANNED FEATURES:

● Beasts – bosses (raids)
● Wandering Björn
● Territory Wars
---
Romance of the Three Kingdoms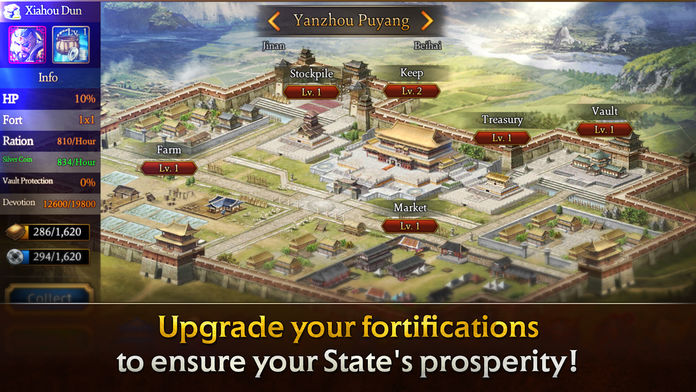 Romance of the Three Kingdoms: The Legend of CaoCao is now available on mobile platforms around the world! Come play the timeless SRPG classic!

———————————————————————————–
■ The strategic tour de force "The Legend of Cao Cao," remastered for mobile.
———————————————————————————–
– Join Cao Cao in his legendary quest to dominate the Three Kingdoms!
– Assemble a team of elite commanders to conquer your foes!
– Reenact the tales of other legendary characters in [Story] mode!

————————————————————————————
■ The KOEI [Romance of Three Kingdoms] that you know and love!
————————————————————————————
– Put your tactical talent to the test against AI and other players alike!
– Complex strategy, simple controls!
– Build the perfect fighting force for every challenge!

————————————————————————————
■ Brand-new content to usher a retro favorite into the modern age!
————————————————————————————
– Jump into asynchronous PVP with [Annihilation]!
– Fight the pivotal battles of every Kingdom in the robust expanded [Story] mode!
– Cooperate with other players to build your empire!

■ Mobile application permission guides
The app requires certain permissions deliver a few key services.
[Key access permission]
Camera: Capture footage for customer support
Picture: Attach screenshot for customer support
[Turn off permission]
▶ Settings > Protect Private Policy > Find and select Permission > Turn permissions on or off