In honor of the Masters Golf Tournament this weekend, we've included not one, but TWO golf games in our weekly collection of free iOS games new to the App Store. But if you don't care about golf, there are plenty of other games to occupy your time with, like Blocky Snakes and some weird app from Dominos.
Ava Airborne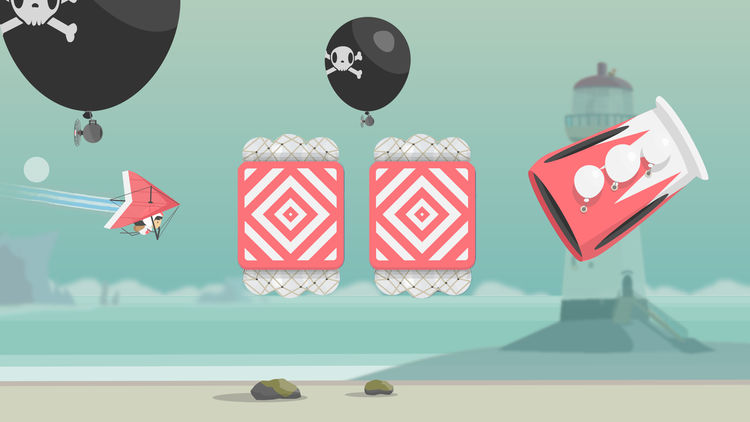 Ava believes she can fly. Immerse yourself in this thrilling journey across a beautiful yet hazardous skyline. Weave between giant bomb-balloons, dive into turbo-charged catapults, bounce off trampolines and launch up into the clouds. Just never touch the floor.

Defy gravity. With style.

Lovingly crafted by the multi-award winning British indie studio Laserdog, Ava Airborne lets you master the sky with anything you can find: cardboard wings, rocket-propelled boots, an old umbrella, or even a jet-fuelled trombone.

====================

TAKE TO THE SKIES: Glide Ava as far as you can without touching the floor – the further you fly, the bigger the reward!

JOIN THE ELITE: Progress Ava through fifteen levels of pilot, from the beginner's Leaf rank to the ultra-exclusive Ace class!

BIRD BUDDIES: Get a little boost from Ava's flying companions, from Steven the Seagull to Duckington McDuckFace!

FALLING BEAUTY: Customise your very own Ava by collecting your very own trinkets, charms and companions!
---
Blocky Snakes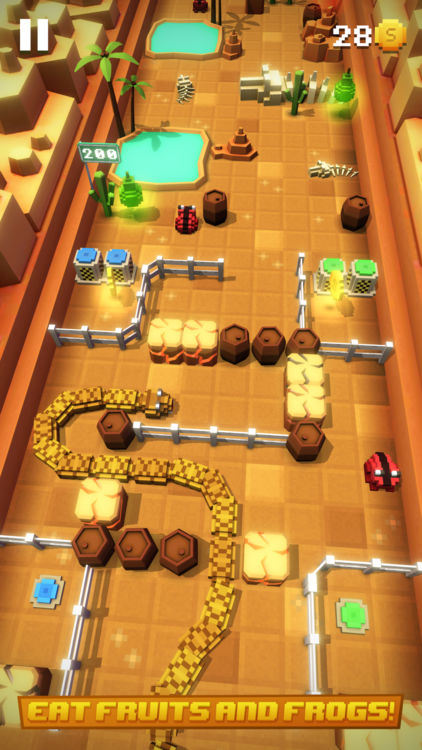 Why did the snake cross the road?
Wait, that's another story…

But now, get ready to hop into the world of the BLOCKY SNAKES!

A funny, challenging 3D game, where you can relive your memories with a classic hit!
Slither through your way in a maze of obstacles!
Eat fruits and frogs to be the biggest snake and gain more score!
Dash through breakable blocks, deactivate traps!
Collect coins and play with the Snake Crane to win new characters!

-FEATURES-
– Lovely lowpoly – blocky styled 3D graphics
– Endless labyrinth – blocks to slither through
– 16 snakes you can collect
– 5 map themes
– Two fun and challenging Game Mode
AND MORE TO COME!

-GAMEPLAY-
– Touch to Turn or Dash for faster movement
– Eat Fruits and Frogs
– Catch Butterflies
– Pick up Powerup Items
– Avoid obstacles
– Dash through Blocks
– Deactivate traps
– Collect Coins
– Win New Snakes
---
DanMachi – MEMORIA FREESE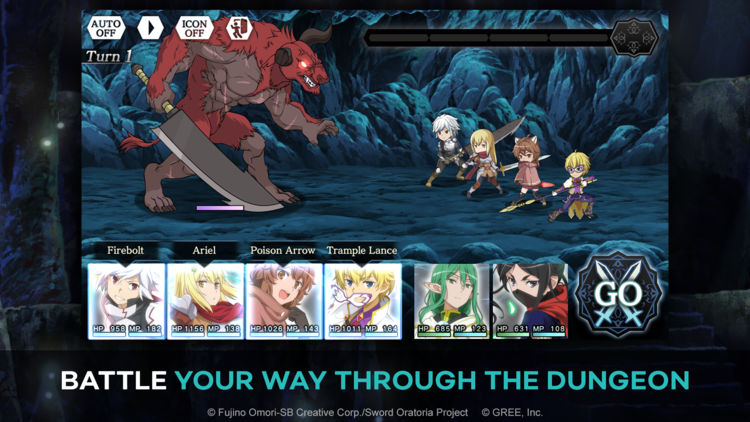 Join millions of fans of the fantastically popular anime – "Is It Wrong to Try to Pick Up Girls in a Dungeon?" – in its first-ever fully-localized mobile RPG, Memoria Freese!

Memoria Freese transports you to the world of Orario where you can build your own powerful team to battle through a sprawling dungeon! Play in a dynamic timeline that changes everything from environments to character dialogue depending on the time of day you play!

Featuring:
● Level up your favorite characters and unlock new skills!
● An unparalleled mobile game adaption!
● Exclusive stories written by series creator Fujino Ōmori!
● Brand new costumes and character designs!
● Original voice actors from the anime!
● PVP battles!
● Dress up your favorite characters in unlockable special costumes!
● Create your own tactical team with your favorite characters!
● Explosive super attacks!
● Test your might with Normal, Hard, and Very Hard difficulty ratings!
● Gauge your strength progression in monthly challenges!

Join millions of players worldwide in this global mobile RPG sensation!
Unfamiliar with the Is It Wrong to Try to Pick Up Girls in a Dungeon? (Danmachi) story, or just curious about the hype? Watch the anime on Crunchyroll today!
Download DanMachi – MEMORIA FREESE
---
Merge Gems!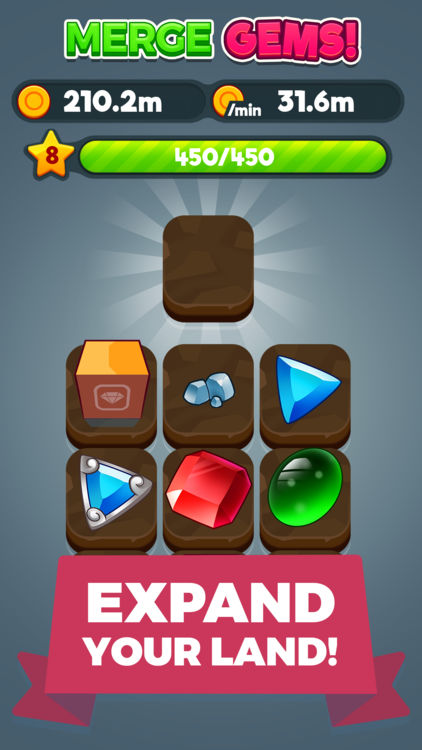 Merge Gems! gives you the power to merge rocks into beautiful gems! Merge and match rocks, gold and more and enjoy the sparkle and shine of gems.

The concept of the game is simple – you've got a box of gems, and your only objective is to match and merge them to make them as splendid as possible. Every so often, you'll be gifted a new gem – and the faster you tap on the ​box at the bottom of the screen, the faster the gems will appear. Start matching the same rocks and gems and find the diamonds in the rough!

Play Merge Gems! and discover more gems today!

Merge Gems! features:

– Merge and match the same items on the board to clear the spaces!
– Combine even more and create, bigger, shinier gems for more currency!
– Rolling in currency? Buy more gems in the game store.
– Build your collection and collect the best jewels in Merge Gems!

All you have to do is make your gem collection the best it can be. How shiny is your collection? Merge your gems and turn them into XP to level up. The more space you have, the more impressive your collection can become.

Merge and grow your gems to their full potential. Merge, grow, and sparkle with Merge Gems!
---
Piece of the Pie Pursuit
Domino's Piece of the Pie Pursuit puts you right at the center of the machine seen in our TV commercial. Do you have what it takes to beat all six unique levels in the ultimate game for pizza fanatics? If you do, you'll find yourself this much closer to getting your hands on real-world, piping hot pizza. That's right. Beat this game. Get a one-time prize in the form of Piece of the Pie Rewards® bonus points toward free Domino's pizza.

Each section of this connected machine will challenge your skills in fun new ways. Guide your pizza cutter car along a boost-filled track in a race against the clock. Use pizza sauce Spoodle catapults to reach crazy heights. This physics-based game has it all. There's nothing else like it.

● Beat the game and earn bonus points toward pizza from Domino's
● Six different levels to keep you coming back for more
● Compete with the clock and perfect your technique to improve your time
● Explore a pizza-themed world and see old friends like the Noid
Download Piece of the Pie Pursuit
---
Robin Hood: Sherwood Sniper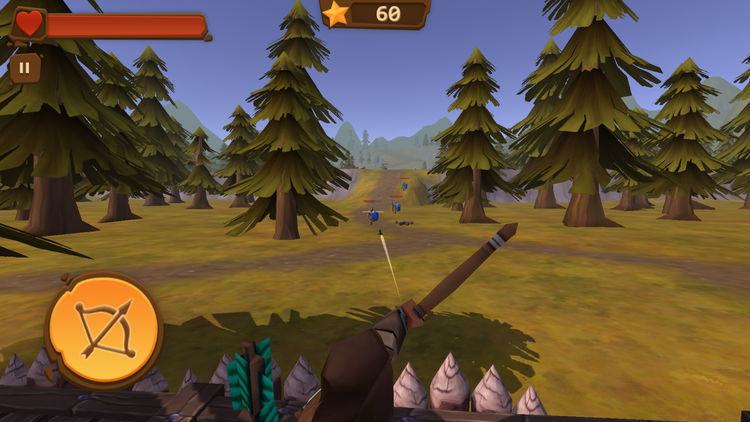 Join the epic battle agains the forces of the evil Sheriff in Robin Hood – Sherwood Sniper. Using your archery skills to battle the Sheriff's men deep in Sherwood Forest, conducting raids and using precision bow and arrow shots to turn the tide of the battle. Uses touch mechanics to allow for precise aiming, and a physics engine to simulate arrow movement.

Robin Hood: Sherwood Sniper

Key Features Include:

* Gorgeous 3D Forest Environments and Models
* Precision Bow and Arrow Aiming Mechanics
* Hold and Release Archery Shoot Mode
* Conduct Enemy Ambushes Deep in the Forest
* Hit Enemies with HeadShots for Bonus Damage
* Battle Enemy Knights, Archers, Footmen and More
* Multiple Levels to Complete
* Mow Down Hordes of Enemies with Your Bow and Arrow
* Fast Paced Action Intensive Gameplay
* Many Different Enemy Types
* Brand New for 2018!
* No Ads!
Download Robin Hood: Sherwood Sniper
---
Shot Online Golf: World Championship
The ultimate mobile golf game from the
makers of #1 PC MMO Shot Online.

Introducing Shot Online Golf: World Championship, bringing the world of golf to the palm of your hand. Featuring superb graphics, realistic gameplay, 1v1 real-time challenges along with many skills and items, Shot Online Golf: World Championship is the ultimate mobile golf game. If you love the thrills and tension of real golf, this is the game for you!

# Compete in 1v1 real-time matches with players worldwide!

Take on opponents in 1v1 real-time matches via the Betting Challenge mode. Bet your amount, win a match and get double the amount. Win enough matches and you not only receive the prize money, you can unlock and bet higher amounts. Bet more to compete with the best players. Climb the leaderboard, take your place among the greats and reap tremendous rewards!

# Improve your skills and challenge the boss!

Play a few relaxing single-player rounds in the Academy. Earn various rewards by clearing missions for each stage. Challenge a boss at the last stage of each section and advance to the next level for better rewards. With beautiful courses, challenging holes and lots of prizes, the Academy is the ideal solo-play mode!

# Participate in competitions with other users!

Join an event match to show off your skills. Compete against other users around the world in ranked contests. Take part in long drive, nearest-to-the-pin and putting competitions. Aim for a high rank and receive mountains of rewards!

# Strengthen your club and become a better golfer!

Five types of clubs are available: driver, wood, iron, wedge and putter. Strengthen these clubs to improve your distance, accuracy, and control. Develop your clubs in a variety of ways and benefit from the effects. Your enhanced clubs will be the envy of your opponents in 1v1 real-time matches!

# Choose your own clothes and customize your character!

Choose from numerous items of clothes and express your unique identity. From golf attire to seasonal clothing, many different outfits are ready just for you. Acquire high-quality clothes to gain stats and improve your shot ability!

# Use skills and win holes!

Swing like an expert with various skills. Curve the ball, take backspin shots or hit with increased power for the picture-perfect strike!
---
Spring Things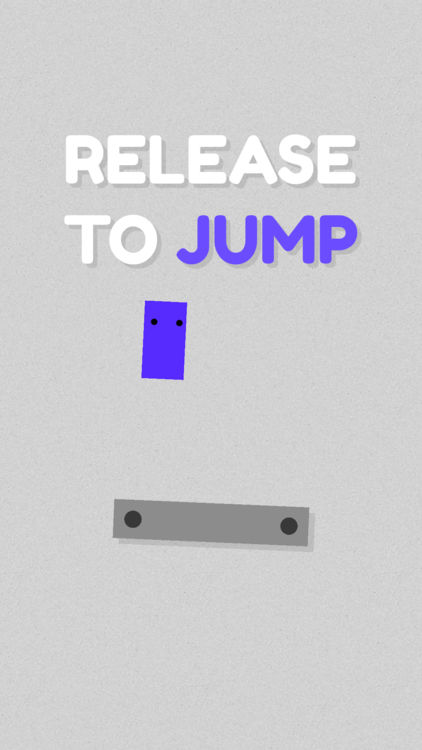 Jump, bounce, and squirm your way through Wavalab's latest delightful adventure!

Spring Things is a unique and quirky physics puzzle game, featuring your favorite new springy friends. Each handcrafted level will test your ingenuity, speed, and patience.

Controls are dead simple: Touch to SQUEEZE… Let go to JUMP!

Avoid obstacles, try not to fall off the screen, and spring your way to victory!

Key features:
• 50 challenging levels (and counting!) to test wit and reflex alike
• Innovative spring-physics gameplay
• Your favorite lovable, colorful spring creatures
• Simple and beautiful graphics
• Original orchestral music
• Tactile sound effects
• Ability to remove ads and unlock all levels
• Hours and hours of frustrating fun!
---
Up Golf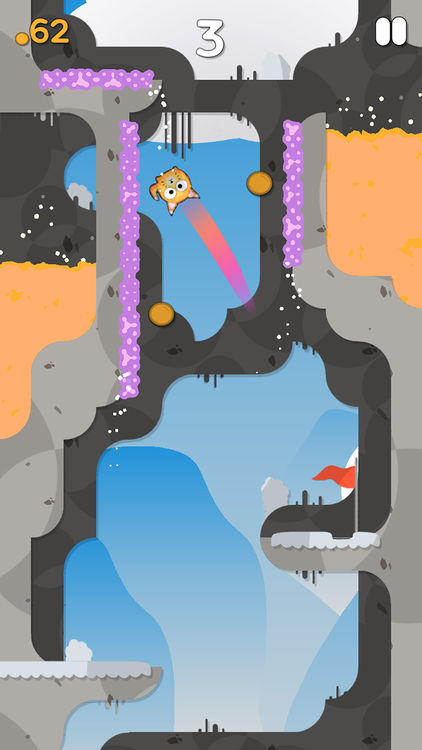 Go on a chill arcade golf adventure

Tee off with your animal pals up a never-ending world of zany colorful golf fantasy. Hit plump little animals up through the heavenly platforms with your ace golfer skills! Compete with your friends and the world to get highest into the sky.

*Game Features*

– Unlock animal friends to hit into the skies
– Explore unique dynamically changing color palettes that change everything
– Never ending levels
– Challenge your friends to be the best golfer in the word
– Collect coins to unlock prizes

Up Golf is perfect for unwinding after a long day with its low stress approach to arcade fun.