If you purchase an independently reviewed product or service through a link on our website, we may receive an affiliate commission. Learn more.
If you only download one free app this week, make it Oxenfree — an awesome game that is on sale for free for the first time ever. Even if you aren't going to play it this weekend (though you totally should), just make sure you own the app before it costs money again. Other than that, there are seven more great free apps too!
This post covers paid iPhone and iPad apps that have been made available for free for a limited time by their developers. BGR is not affiliated with any app developers. There is no way to tell how long they will be free. These sales could end an hour from now or a week from now — obviously, the only thing we can guarantee is that they were free at the time this post was written. If you click on a link and see a price listed next to an app instead of the word "get," it is no longer free. The sale has ended. If you download the app anyway, you will be charged by Apple. Some apps may have additional in-app purchases. Subscribe to our RSS feed to be notified as soon as these posts are published and you'll avoid missing the sales we cover.
Active Voice!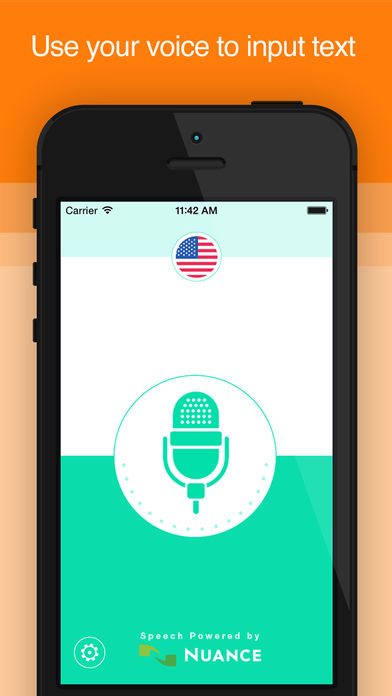 Normally $3.99.
Active Voice is the power of your voice in the palm of your hands!

– Use your voice to send messages and emails. No more tedious typing. Just speak and it's done.
– Translate your text into 32 foreign languages.
– Copy your text with one tap.
– Correct your text using voice dictation or typing.
– Voice recognition support for 34 languages and accents.
– Full support for American and British English.
---
Dinosaur Safari: I-Pro
Normally $0.99.
​Dinosaur Safari: Evolution has high quality graphics and gameplay.

Jurassic dino adventures don't come any bigger than what you're about to experience.
​
Pro Version: More Weapons/Vehicles/Animals are ready to use and play.

A world full of deadly carnivores hunt you while you hunt them:

TRex, Spinosaurus, Velociraptors, Stegosaurus, Raptors, Euoplocephalus Triceratops, Pterodactyl, Dilophosaurus, Parasaurolophus, Brontosaurus, Gigantic Worm, Plesiosaur, Compsognathus, Allosaurus, Dunkleosteus and Sarcosuchus.

Lucky for you, when walking and running about gets too scary, use your Jeep, Motorbike or Horse to encounter a true Jurassic Safari.

Use a vast amount of weapons to hunt by day and build a camp fire at night to keep those dangerous dino's in sight.
Download Dinosaur Safari: I-Pro
---
KultureCity
Normally $0.99.
• Will be the first sensory inclusive app in the world
• Will capture all the sensory inclusive locations in the world beginning with the USA that we have trained
• 1 in 5 individuals have sensory issues, with those on the autism spectrum being the biggest group
• 1 in 32 people have autism, it was previously 1 in 68
• This app will help 20% of the population in the USA
• The app will also provide real world resource help in the form of videos
• It will also have chat functions so people can chat with one another and become part of a community without fear of trolling and judgement
• People can also use it to apply for our services like lifeboks and tablets
• It will be the Facebook of the sensory and disability community
• It will also allow those with disabilities to post content and become content creators on our app
• It will provide jobs using an affiliate program
---
OXENFREE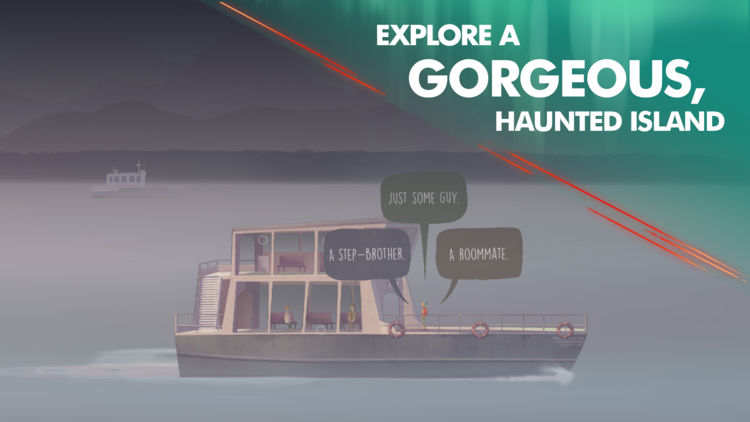 Normally $4.99.
The critically acclaimed, mind-bending adventure comes to iOS with custom touch controls.

Oxenfree is a supernatural thriller about a group of friends who unwittingly open a ghostly rift. Play as Alex, a bright, rebellious teenager who brings her new stepbrother Jonas to an overnight party on an old military island. The night takes a terrifying turn when you unwittingly open a ghostly gate spawned from the island's cryptic past. How you deal with these events, your peers, and the ominous creatures you've unleashed is up to you.

Determine every aspect of Alex's story while exploring Edwards Island, uncovering the base's dark past, and changing the course of your friends' lives.

—

• Oxenfree can be played in both touchscreen and controller modes, allowing you to switch between play styles seamlessly.

• An intelligent conversation system changes the story and your relationships based on every decision.

• The unique radio mechanic allows Alex to communicate with mysterious spectres and manipulate her world.

• Multiple mysteries to unravel, spanning decades and lifetimes.
---
Pixagram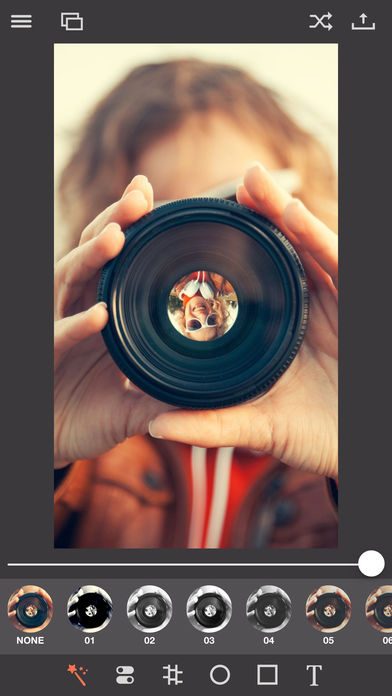 Normally $0.99.
Easily create stunning images with Pixagram, and share them to your favorite social network.

Add unique filters, effect and frames to create a great design piece!

** Features **
• Color filters as lomo, vintage, …
• Light effects or overlays such as bokeh, leak
• Frame borders like instant, grunge, viewfinder, film, …
• Instafit
• Orton effect
• Add film grain
• Adjust contrast, brightness, saturation, exposure, saturation, vibrance, temperature
• 30+ fonts to add text to your photos
• Vignetting
• Save on your device
• Share with your friends on Instagram, Twitter, Facebook, Email, …
• High resolution export
---
Savings Goals Pro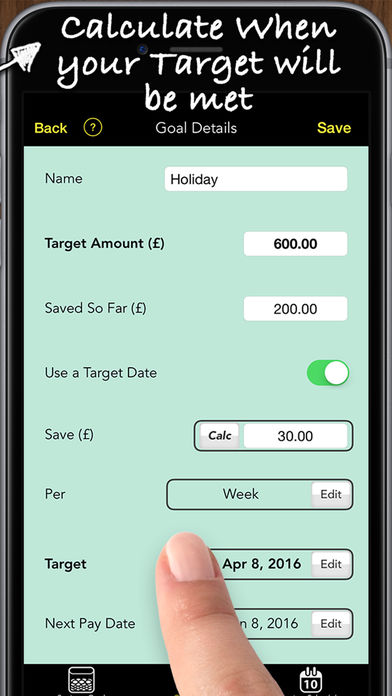 Normally $3.99.
Are you saving for a house deposit, new car, holiday, household bill etc or putting money aside just in case?

Buy 'Savings Goals' and track your progress when saving. You enter a target amount and an optional target date by which you want to save this amount and the app suggests a savings schedule and tracks your progress. You can have as many separate Savings Goals as you need.

◆ Use a Target Date and the App will :
√ Calculate the Amount you need to save per Month/Week to reach your Goal by the Target Date
√ Calculate when you will reach your Goal if you save a certain amount per Month/Week
√ Produce a Savings Schedule showing when to add to your savings to reach your Goal

◆ Features a graphical display to show :
√ How much you have saved as a proportion of your Target
√ How close you are to your Target Date
√ Whether you are behind or ahead of schedule

◆ Customisable to suit your needs :
√ Save for any purpose! Name your Goal yourself
√ Saving Time Periods (per week/month etc) are fully customisable
√ Create as many Savings Goals as you need
√ Turn on Secure Entry to lock the App with an Entry Code if required
√ Customise the look of the App with Themes
---
Slidercrash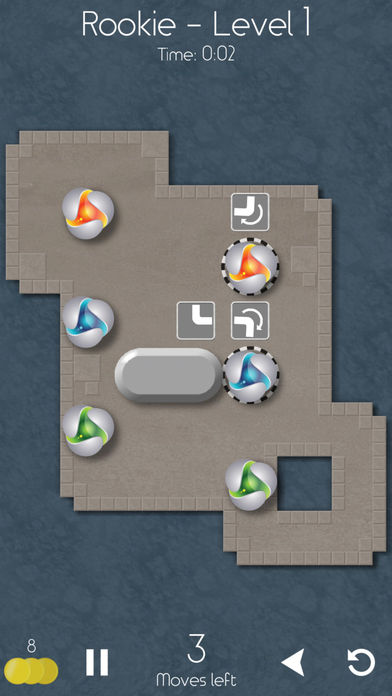 Normally $0.99.
Your brain says: There is no solution. But your guts say: Nonsense, the answer is out there.
Experience a brand new puzzle-challenge: Slidercrash. Combine Sliders of the same color on a carefully designed retro playing-field. But the devil is in the details. Mirrors and rails redirect the Sliders, walls and rocks stop them, minds or the abyss let them meet their maker. And then there are the other Sliders…

– Up to 60 challenges in the Pro-Version
– Superior designed levels deliver fresh and mind-boggling puzzles
– Five motivating, unlockable tunes
– Mirrors, rails, switches, teleporter and many crazy things more… as if it wouldn't have been enough in the first place
– You're stuck and can't solve the thing, in no case? Alright, here's our help system
– You think you're good? Have a look at our leaderboards
– Unlockable achievements / trophies
---
Wagcam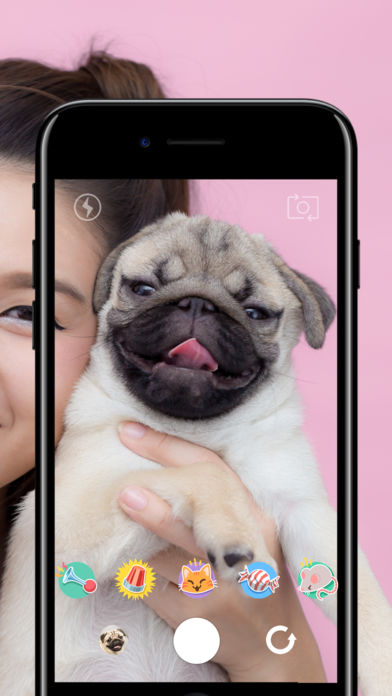 Normally $0.99.
Every dog owner has struggled to snap a cute picture of their dog. Now, you don't have to! Our camera app plays a sound that engages your dog and encourages them to look right at the camera every single time. This is a must-have app for dog owners everywhere—your pup will be instagram famous in no time!
---
Our deals and product reviews are picked by BGR's expert editors and team.

Follow @BGRDeals on Twitter to keep up with the latest and greatest deals we find around the web. Prices subject to change without notice and any coupons mentioned above may be available in limited supply.