Can you see it, BGR readers? We're mid-way through election day and the light at the end of the tunnel is in sight now. Is the nightmare coming to an end? Is it just beginning? We supposed that all depends on which side of the aisle you're sitting on. In either case, take a break from election craziness to enjoy today's batch of paid iPhone and iPad apps on sale for free.
MUST SEE: Apple is working on the biggest mobile game-changer since the original iPhone
These are paid iPhone and iPad apps that have been made available for free for a limited time by their developers. There is no way to tell how long they will be free. These sales could end an hour from now or a week from now — obviously, the only thing we can guarantee is that they were free at the time this post was written. If you click on a link and see a price listed next to an app instead of the word "get," it is no longer free. The sale has ended. If you download the app, you will be charged.
Minimal Browser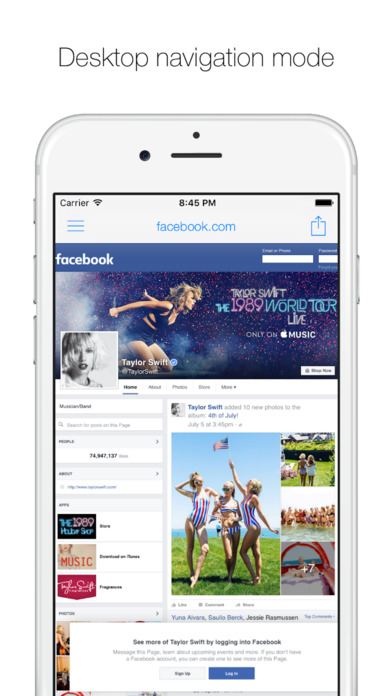 Normally $1.99.
Minimal interface for a desktop navigation experience

FEATURES
+ Desktop view mode
+ Private browsing always enabled
+ Cache e cookies data always cleared on exit app
+ Fast: Nitro JavaScript engine like Safari
+ Gesture: swipe left and right to move undo and next
+ Interactions: displays interactive web content options
+ Downloads: download your favorite pictures in your camera roll
+ Full-screen: browse totally in full-screen mode
+ Settings: user-agent, home-page, search-engine selector
+ SplitView on iPad Air and iPad Pro

TIPS
+ One-tap with two fingers to REFRESH the page;
+ Remove app from multitasking to DELETE history, cookies and cache.
AirLaunch Pro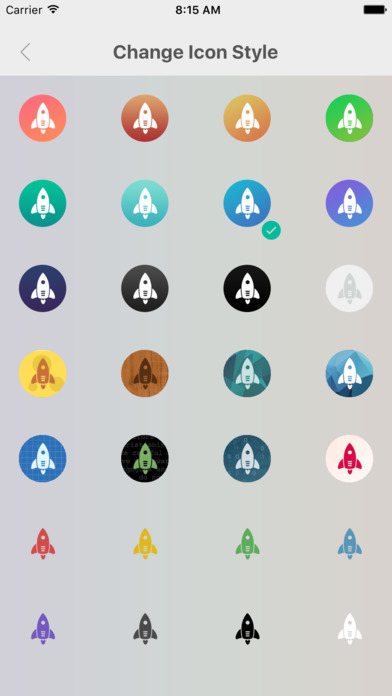 Normally $3.99.
With AirLaunch, you can do lots of things with just one touch on the notification center.
With one touch, you can:

– Open application (e.g. Facebook, Twitter)
– Open system settings (e.g. Wifi, Cellular, Location)
– Call, FaceTime, message someone
– Open your favourite websites
– Copy frequently-used text to clipboard
– Search google for clipboard content
– Stay tuned for more
Tips:

– You can click the edit button on the upper-right corner, then long-press and drag the icon to rearrange.
Call Blocker Cloud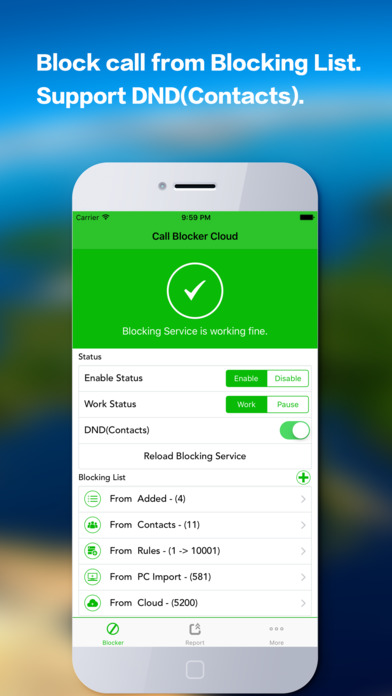 Normally $1.99.
Call Blocker Cloud helps you blocking unwanted calls that you want to avoid from fraud, telemarketers, scammers, bill collectors, robocallers & more.

Feature List

• Do not disturb: Block all calls from contacts.

• Create your own personalized block list. Add any number or pick some contacts from your address book and 'Call Blocker Cloud' will block all calls.

• Download spam block list from cloud. 'Call Blocker Cloud' will block all calls.

• You can add large of numbers to block list from range numbers.

• You can import large of numbers from your Mac/PC.

• You can report spam numbers to us and help other people avoid from disturber.

• Support pause or resume blocking service and needn't clear the block list.
Monster Pinball HD
Normally $0.99.
Monster Pinball HD is available now and it's awesome. Jared, Touch Arcade

Ding! Dang! Wooosh! Monsters Pinball HD is a gorgeous looking game that offers the classic pinball game with a big twist (or many!) Geekoid.com

A perfect example of the crazy, off-the-wall steel ball bashing action is the recently upscaled Monster Pinball HD 148apps.com

Monster Pinball HD won't transport you to 1984, but it will give you plenty of pinball action in a new and exciting way PadGadget.com

The original release arrived back in May of 2009 and was well received by iOS gamers who appreciated its whacky table designs and ultra-fast physics… One should separately mention the incredible art style of the Monster Pinball HD which amazingly combines Pixar's cheerfulness and the gloominess of Tim Burton. AppleStaple.com

—-

One of the most successful and loved pinball apps has been given a massive upgrade with new graphics, goals, achievements and single table play modes…and all in glorious HD! Simply the most action packed pinball game you have ever played with its six linked tables bringing you into the mind boggling pinball world of Monster Pinball HD and sending you into a spin at every flick of your many paddles.

"Awesome" — it's a word you hear a lot from fans of Monster Pinball. Monster Pinball HD offers all new achievements, stunning HD graphics, zany sound effects, automatic table switching, high scoring, fast action, single table play modes and hours of fun that will keep you coming back for more.

Featuring
•Achievements section with 29 of its own new goals.
•Single table play mode is now set as 6 of the achievements – Achieve the goal on a given table and you can then select to only play on that table if you wish.
•Integration with Game Centre.
•Over 500 goals with in play achievement activations.
•iPhone 4+ retina display compatible.
•iPhone 5 compatible with in play features.
•Specifically designed for all iOS devices.
•Landscape and portrait table rotation with your iPad and iPad mini
Koffyy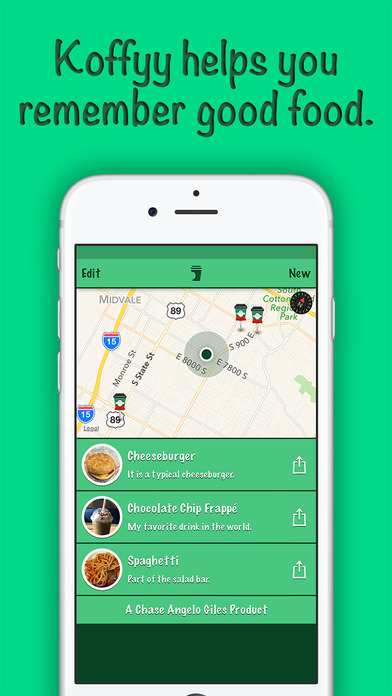 Normally $0.99.
From the creator of the hit app Postr comes Koffyy, a new app that solves an age old problem.

Features:
-Easily save your favorite food items, Koffyy will automatically tag the location so you can remember where you got it and will give you directions to it with a single button tap!
-Share your items with your friends directly from the list view! Since Koffyy automatically crops the images you take to a square, your items are Instagram ready!
-The Koffyy Map will show you all of the items that you've saved in a convenient map view!
-3D Touch ready! Easily add an item by pressing firmly on the app icon and quickly preview items in the list view with another firm press! *Requires iPhone 6s or later.
-Apple Watch app included! Easily view your list from your wrist!
Cleaner Pro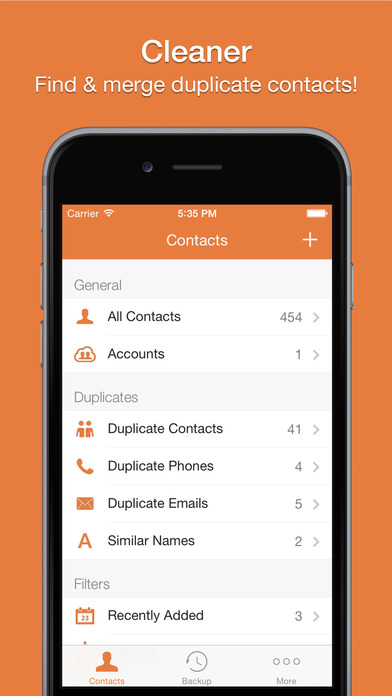 Normally $2.99.
* Over 2,000,000 people love Cleaner Pro :)

* Easily Remove Duplicate Contacts! *

MAIN FEATURES
○ Find & Merge duplicate contacts!
○ Remove contacts without name or phone number
○ One tap to backup your contacts!
○ Quickly find the contacts you need

Your contacts are the most important data in your phone which easily becomes messy if not consistently updated.
Cleaner Pro easily helps you detect and merge duplicate contacts.

SIMPLY MERGE DUPLICATE CONTACTS
○ Find & Merge duplicate contacts!
○ Find & merge contacts with similar names.
○ Find & Merge contacts with duplicate phone or email.

CLEANUP
○ Remove contacts without name
○ Remove contacts without phone & email

BACKUP
○ One tap to backup your contacts!
○ Quickly export your backups to Dropbox, Google Drive, Email
○ Move contacts between accounts (Exchange, iCloud, Local Address Book)

SMART FILTERS
○ Quickly find the contacts you need
○ Filter contacts by Company & Job title
○ Filter contacts by upcoming birthday & creation date

AVAILABLE IN 15 DIFFERENT LANGUAGES
English, Español, Français, Italiano, Deutsch, Português (Br.), 中文 (Simplified), 中文 (Traditional), 日本語, 한국어, Nederlands, Русский, Türkçe, العربية, עברית
Awesome Lists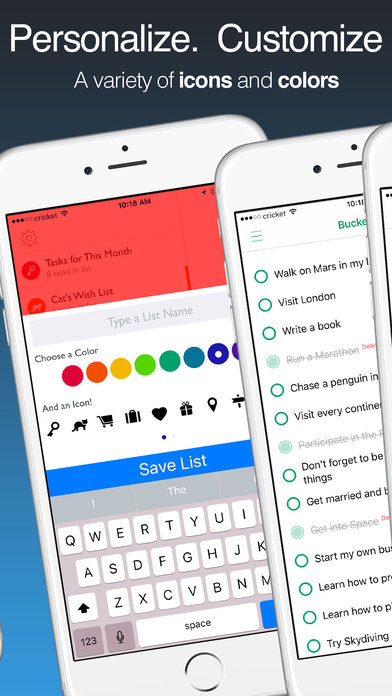 Normally $3.99.
Awesome Lists a designed as a simple and elegant solution to all the lists you make. It's uses are only limited by your imagination. With an emphasis on quick entry, a clean interface, as well as data that syncs to all your devices in real time, the app is simple but very powerful.

Features:

• Create colorful and fun lists
• Cloud syncing to all your devices
• A simple and clean interface
• Fast data entry
What could you use Awesome Lists for? Well here's a list:

• To do Lists
• Shopping Lists
• Packing Lists
• Inventories
• Bucket Lists
• Wish Lists
• Needed Items
• Projects
• Checklists
• Goals
• Outlines and Points to cover
• Places to visit
• Your Favorite Things
• And Much More!
RadioApp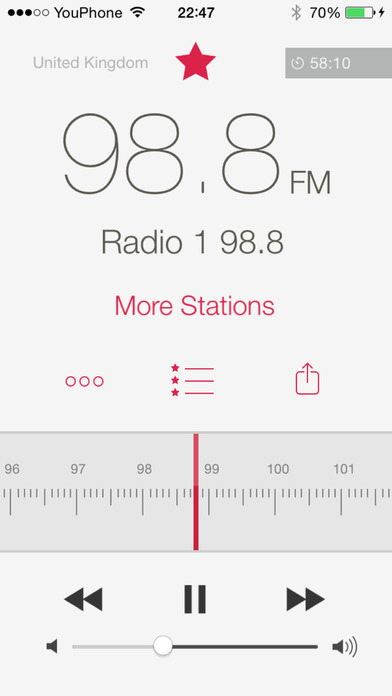 Normally $1.99.
Easily tune in to local radio stations and to radio stations from all over the world, using a unique analog-like tuner.

• Internet Connection Required

Features:
• Unique analog-like FM/AM tuner
• Use remote control to seek stations
• Supports multiple countries at the same time
• Name of playing song when available
• Favorite stations
• Alarm clock
• Sleep timer
Missing Stickers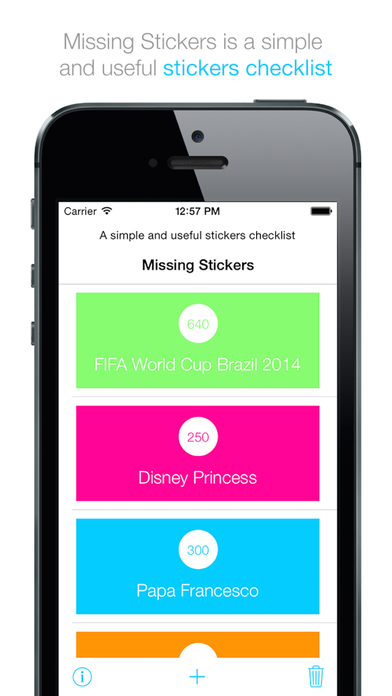 Normally $1.99.
"Missing Stickers" a simple and useful stickers checklist App.

FEATURES
+ Create multiple albums by setting the name, number of stickers and preferite color;
+ Mark missing and double stickers;
+ Share checklist with your friends;
+ Universal App (iPad optimized).