As long as the sun keeps rising and setting each day, we'll keep pointing you to the best paid iPhone and iPad apps that go on sale for free. Today's list has nine fresh premium apps that are all free downloads right now, but these sales could end anytime so be sure to grab them while you can.
These are paid iPhone and iPad apps that have been made available for free for a limited time by their developers. There is no way to tell how long they will be free. These sales could end an hour from now or a week from now — obviously, the only thing we can guarantee is that they were free at the time this post was written. If you click on a link and see a price listed next to an app instead of the word "get," it is no longer free. The sale has ended. If you download the app, you will be charged.
File Manager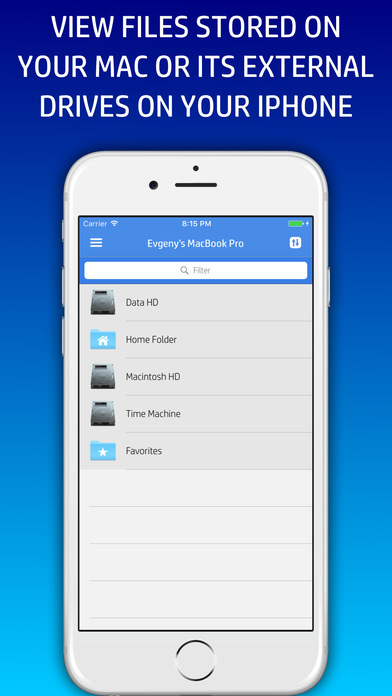 Normally $0.99.
Remote • Drive turns your iPhone or iPad into virtual USB drive, and allows you to easily transfer any file between it and your Mac.

Use Remote • Drive to utilize constantly increasing storage space on your iPhone or iPad. Take photos, videos, documents and other files anywhere you go. Using built in document and photo viewers, and video player, you can view files directly from your Mac, or download them to your device for offline usage. Stop loosing and buying new USB drives, and stop worrying about your sensitive information getting to the wrong hand.

FEATURES:
– Photo viewer for all photos stored on your Mac or any of its external drives
– Video player that supports virtually all popular video formats
– Document viewer that supports Microsoft Office documents, PDFs and more
– File vault with passcode protection for your sensitive files, photos or videos
– Transfer files to and from your Mac using Wi-Fi with no limits
– WebDAV server to mount your iPhone / iPad as drive on your computer (Mac or Windows)
– "Open in" feature allows you to open files in other apps on your iPhone or iPad
– Super easy setup

TRY BEFORE YOU BUY:
Free version is available that allows you to try it before you buy it.
http://tiny.cc/free-drive

REQUIREMENTS:
– Mac computer with macOS 10.7 or newer (iMac, Mac Mini, Macbook Air, Macbook, Macbook Pro or Mac Pro)
– iOS device with iOS 8.0 or newer (iPhone, iPad or iPod touch)
– WiFi connection shared with your computer (Wi-Fi or Personal Hotspot of your iOS device)
– Helper app installed on your Mac (Instructions in the app and here: https://bit.ly/mac_helper)

LOVE THE APP:
Showing us love on the App Store helps us to continue to work on the app and make things even better!
Gifferific
Normally $0.99.
Record animated GIF files up to five seconds long and share them with your friends and family!
AVPlayer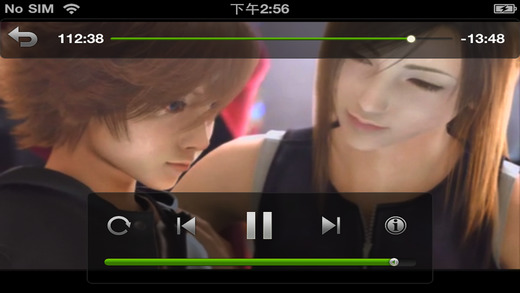 Normally $8.99.
AVPlayer can play almost any file format movies and stream directly on iPhone/iPod/iPad. Just transfer the media files to your ios devices using iTunes File Shareing or over Wi-Fi,then it can be played at once. With built-in downloader and FTP/Samba client, it is not just a local movie player,it is a "Movie Player & Streaming Media Player". You can also stream/download media files from most of all UPnP/DLNA media servers to your ios devices.

Features:
1.Supports almost any video formats: WMV, AVI, MKV, RMVB, RM, XVID, MP4, 3GP, MPG…
2.Supports almost any audio formats: APE, FLAC, MP3, WMA, RM, ACC, OGG,FLV…
3.Supports smi, srt, ass, ssa, sub txt subtitle.
4.Use iTunes to sync movies to AVPlayer.
5.Easily Wi-Fi transfer to download media files from PC to your ios devices.
6.Built-in Open Url Client to support HTTP, FTP, MMS, RTSP, SMB, RTP streaming.
7.Built-in UPnP Client to stream/download media files from most of all UPnP/DLNA media servers.
8.Built-in FTP Client to stream/download media files from FTP Servers(Note: stream only for PASV mode).
9.Built-in Samba Client to stream/download media files from Samba Servers.
10.Built-in file manager supported: move files from folder to folder,file delete,file rename,folder creation,folder delete.
11.Built-in file downloader. You can download files from FTP/Samba/UPnP Servers, and resume or pause downloads.
12.Multi playlist supported: you can create playlists and media file to playlist, and every folder is automatically made as a playlist.
13."Open In" feature supported: open video and audio files from Mail email attachments and Safari Web browser.
14. AVPlayer://URL scheme.
15.iPad 2 dual core decoding supported.For iPad 2,the dual-core A5 chip can be used to decode at the same time.
16.TV out support.
17.AirPlay supported(Note: only for QuickTime plugin).
18.Built-in photo viewer supports jpeg, jpg, png, bmp…
19.It can play music in the background mode, so that build your playlist allowing you to use it as a music player.
20. You can set a password for your folders, just click the button on the right.
21. Gesture control: Double click to enter/exit full screen, single click to hide/show buttons,left slide to seek backward, right slide to seek forward.
Doc Scanner Kit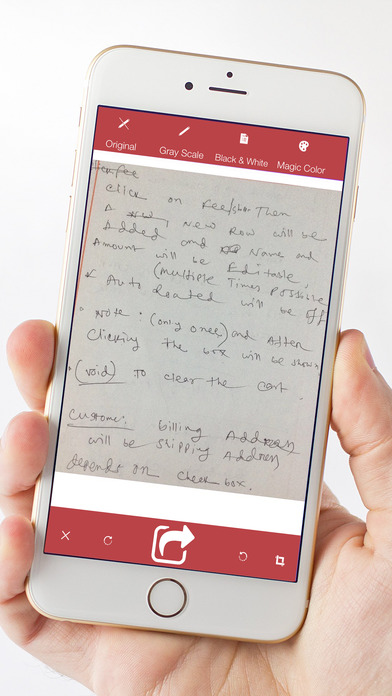 Normally $0.99.
Doc Scanner Kit is very fast and easy to use. Simply set your document on the table and then frame it up on the screen. If lighting is bad in your room, tap on the light OFF icon to turn on your device camera flash. Then tap on the save icon. The document will be converted to a PNG format and save on your Phtoto Library

This free app is very Easy and simple to operate and scanning the documents clearly and quickly.

Key and Document Enhancement Feature

– Make the document black and white.
– Change scanning document color.
– Come back original document.
– Resize the scanning document.
– Making gray scale document.
– Rotating the scanning document clock or anti-clock wise direction.
– Page edges are detected automatically.
– Smooth user interface
– Let the super fast operation of Swift Document Scanner.

– Share this scanning document with Facebook , twitter.
– Share by email.
– Turn those old documents into digital files.
– Use the crop button to illuminate your document.
– Save the document with Photo Library.
Photo Collage Lab Pro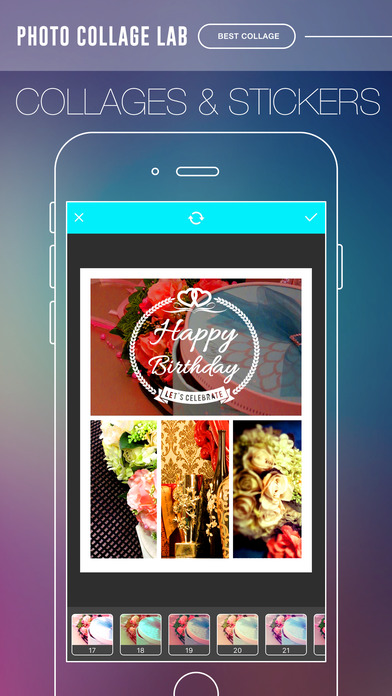 Normally $2.99.
Add beautiful typography & artwork, apply stunning filters and photo effects, and add an stickers collection of shapes and more to your photos and share them!

• Stickers & Artwork
Choose from a delightful collection of stickers, overlays & artwork to add onto your photos. Expressing yourself has never been more fun!

• Effects & Filters
Apply one of our 50 gorgeous photo filters adjust the brightness, saturation, contrast, blur, and exposure of your photos.
Download Photo Collage Lab Pro
Stickman Downhill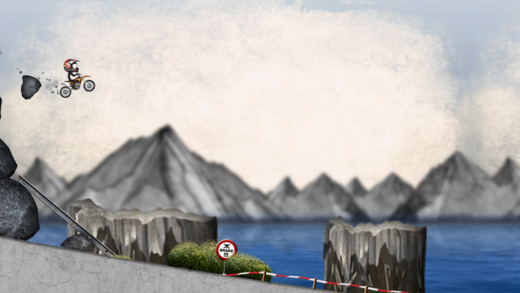 Normally $1.99.
Stickman Downhill – Motocross, the sequel to the number #1 downhill game with more than 10 million players. Experience ultra realistic and fast paced action packed motocross downhill biking in stunning environments. Choose from more than 15 different bikes, including Dirt Bikes, Race Bikes, Quads, Tanks and even kerosine powered rocket turbine bikes as well as nuclear powered race machines. Bike in various different locations, ranging from tracks in deep forest to mountain tracks high up in the air. Every bike is designed by hand with its own physics, handling and realistic sounds.

Additionally, compete with your friends at special ranked tournament cups, share your gameplay videos and watch others people best ride.

• From the makers of various top hits like Stickman Downhill, Stickman Soccer, Stick Stunt Biker, Stickman Cliff Diving, Stickman Base Jumper, Rope'n'Fly and more…

Features
• Unique and beautiful graphic style
• 80 beautiful designed tracks
• Downhill tracks, Trial tracks, Race tracks, Free ride tracks, etc.
• More than 15 different designed ultra realistic bikes, Dirt Bikes, Race Bikes, Quads, Tanks and even kerosine powered rocket turbine bikes as well as nuclear powered bikes
• Unique physics, handling and realistic sound for each bike
• Fully physic enabled bikes and physic enabled player for spectacular crashes
• Different amazing atmospheric locations, from forest to mountains, day and night, etc.
• Get achievements for special stunts
• Directly compare to your friends and all other players with the builtin leaderboard and tournament tracks
• Directly record your gameplay and share your best rides or crashes with your friends on Facebook, Youtube or Twitter
• Tilt or button control, whichever you prefer
• Integrated gameplay recording and video sharing
• Supports MFI Game Controllers

No in-app purchase is required, you can play and complete the entire game without having to purchase anything.
Energy Saver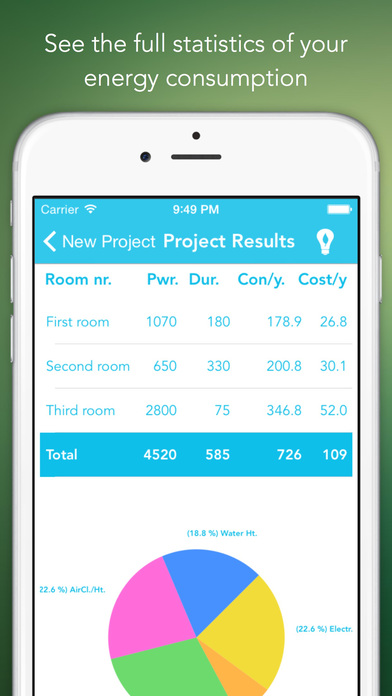 Normally $8.99.
Energy Saver is the fastest way possible for you to save money starting now with millions of users.

You can see the full statistics of your energy consumption for a day or for a full year.

Energy Saver gives you insight in reducing the energy consumption and earns you hundreds of dollars per year.

Get rid of your biggest consumers and replace them with energy efficient equipment.

Most importantly, you save the planet and make it a better place for your children.

FEATURES:

• Get tips for reducing the energy consumption and saving money
• See full statistics of your energy consumption
• See the energy consumption charts for every room in your house
• Select the way you want the results to be calculated, for a day or for a full year
Direction Compass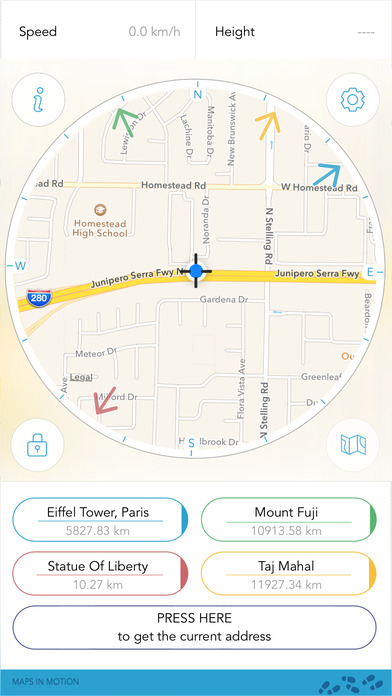 Normally $1.99.
This app takes you where other navigation Apps can't !

This is the "must have" tool to locate yourself easily whether it be in a town/ city, whilst out hiking, on a boat…

• Need directions ? Lost?
• Want to know in which direction to go and how far you are from your destination?
• Want to find your car, return to your starting point?
• Always know where you are and where you are going.
• Locate important places (buildings, mountains, beaches …) nearby or faraway.

Search for an address in an intuitive way: you can type "Buckingham Palace", "Golden gate bridge", "58 wall street, New York", "Punta Cana" or "Taj Mahal", the app understands almost everything!

Magic, the map IS a compass and orients itself automatically.
Zoom, Unzoom the map, find your exact position in your district, your city or your country.

Never get lost again: Your current address is displayed at the touch of a button.

Requires an internet connection and a GPS receiver.

Remember to calibrate the compass for the iPhone every time you start the app. Stay away from electromagnetic interferences. See instructions for details.
TaskOnPaper
Normally $0.99.
TaskOnPaper – The Next Generation of TaskPaper for iOS 7-iOS 10, it's the return of the LEGENDARY TaskPaper in AppStore.

Due to the simplicity and ease of use TaskOnPaper will increase your productivity to new heights!
***** APPADVICE *****
"TaskOnPaper app lets you enter tasks, projects, and notes just like you would on physical paper. As a continuation of the popular TaskPaper, this app provides an easy way for you to stay productive"

***** iOS 8 Italia *****
"TaskOnPaper revolutionizes how to write fast in our device, combining notes, reminders, and .txt documents in a single application."

KEY FEATURES:
* Next Generation of TaskPaper for iOS 7 and iOS 8
* Full compatibility with TaskPaper for Mac by hogbaysoftware.com
* Passcode protection in start-up screen
* Sync across devices with DROPBOX – plain text format which can be edited in any text editor
* Paper-like user experience
* Clean distraction free interface
* Outlining, trees, sub-folders, sub-notes, sub-tasks
* Fully customizable appearance of the application: fonts, size, colors, backgrounds
* Fully compatible with iOS 7 and iOS 8
* TextExpander Touch Support
* Sending by email, print, AirDrop, AirPrint
* Powerful search with advanced query language, flexibility of management.

## Quick Start
– To create an item tap the plus button
– To create a project – make a colon at the end of the line
– To create a task – start a line with a hyphen
– To change the item type (Project, Task, or Note) on a blank line, tap the Return key to cycle through your choices.
– To edit an existing item double tap on the item's text.
– To tag an item type '@' followed by the tag name anywhere in an item's text.
– To indent an item tap the space key when the cursor is at the start of the item's text.
– To unindent an item tap the delete key when the cursor is at the start of the item's text.
– To create outlines – To indent an item tap the space key when the cursor is at the start of an item's text or (iPad only) tap the Tab key on the extended keyboard row.

## Completing tasks
– To cross out an item swipe left to right to apply the @done tag.
– To delete an item and its subitems, swipe right to left across the item and then tap the Cut button.
– To delete an item without deleting its subitems, begin editing the item and delete the entire line of text.
– To move @done items to the 'Archive' project, tap the document title in the toolbar and choose 'Archive Done'.