Today, like every weekday, we spent a bunch of time sifting through all of the paid iPhone and iPad apps that have recently gone on sale for free. We dug through about 300 apps and pared that list down to just nine, representing the best of the bunch from Tuesday's sales. You'll find them all listed out below, so be sure to grab them before the prices jump back up.
This post covers paid iPhone and iPad apps that have been made available for free for a limited time by their developers. BGR is not affiliated with any developers. There is no way to tell how long they will be free. These sales could end an hour from now or a week from now — obviously, the only thing we can guarantee is that they were free at the time this post was written. If you click on a link and see a price listed next to an app instead of the word "get," it is no longer free. The sale has ended. If you download the app anyway, you will be charged by Apple.
NinjaTwins Adventure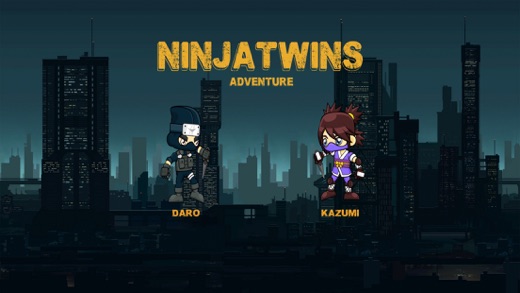 Normally $0.99.
Evil has set upon the universe in aid to take over. The NinjaTwins are our only hope!

Fight through various worlds and levels to bring peace back to the universe. Play as Daro or Kazumi and begin your journey today!

The universe is relying on you!!

Be sure to tag us in your social media posts @LiontechStudios.

Have fun and enjoy.
Quick Reminder
Normally $2.99.
Ever been late? Forgotten a date, a plan, or a meeting?

Felt the embarrassment of your kids staring at you, tears in their eyes, shame in their faces, hurt in their tiny voices after their special sporting event that you never showed up to because you never bothered to set a reminder? What the… seriously? Then quite simply, you're a bad person. Do you realize that?

We're here to help; experience effortless punctuality, effective planning and a personal assistant in your pocket with Quick Reminder.

As your new go-to scheduling app, Quick Reminder saves you time and energy by allowing you to set an alarm or reminder efficiently; all in one place, with none of the hassle of trying to open and plan your schedule on multiple apps or programs.

Easy to use and customize, Quick Reminder will run your schedule like a finely oiled machine, with simple mechanics that give you fast access to all your plans.

Intuitiveness built into the system; simply swipe down to add an alarm, double tap to edit, and swipe left to remove. That's it. Simple, effective; a quick reminder for every moment you need it.
So what are you waiting for? Don't be late!

NOTE: The alarm sound will not go off if your phone is on silence!
Fake GPS & Fake location Pro
Normally $0.99.
Description
Simple to change your gps location by fake gps. Only one step
Check in gps, going anywhere you want! Beijing,Shanghai,Tokoyo,Japan or London…
You can get a new location and share to your friends by facebook,twitter,tinder. You can add a picture ,which can make fake gps more real.

#Feture#
-Set Real Location
-Set Fake gps location on device
-Show Location Address
-Search Location
Download Fake GPS & Fake location Pro
FileStore
Normally $1.99.
FileStore is an advanced files manager for iPhone, iPad and iPod Touch.
You can manage, read and transport your files with an ease never seen before.

Features (summary at the first app launch with a mini tutorial):

***ADD FILES / FOLDERS IN FILESTORE***

For this, 3 possibilities are available :

– With iTunes : Open the menu of your device, go the the « Apps » section, select the application « FileStore » in the list and drag / drop your documents
– From another application : if this application support documents sharing, click on the « Share » button and select « FileStore » in the list. Your document will automatically be added to the application and opened !
– From the web server included in FileStore : Open the side menu and select « Web Server », start it and in the web browser of your computer / tablet / smartphone, type the address shown in FileStore and drag / drop your documents (your 2 devices must be connected to the same network for this to work !)

***FILES***

– Read most of your files (other files extensions will be supported in the future, don't hesitate to send us a demand for an extension that you absolutely need with the form included in FileStore !)
– Music Player specifically crafted for FileStore : have fun while listening to your favorites songs with a nice looking player and full of options !
– Take photos and videos directly from FileStore !
– Manage your files / folders with the options menu, accessible from a long press on your file / folder (you can do the following things from this menu : rename, copy / move, delete, open in another application, share on the cloud, protect)

***ANALYSIS***

Analyse your device storage space and what is taking memory in FileStore by going to the "Storage" menu

***PROTECTION***

Because security is an essential subject today, FileStore allow you to block the access to your documents using Touch ID (if your device support it) or using password. This include the access to the document, the options, etc…

You can also lock the launch of FileStore, this also include blocking the app screenshot in the multitasking screen !

***CUSTOMISATION***

Customisation is a key point of FileStore ! You can change the FileStore theme, the blur type of the side menu, alerts and music player, etc…

***3D TOUCH***

FileStore support Quick Actions of 3D Touch, this means that you can hard press on the home screen icon to reveal these options :

– Open the Web Server page
– Open the Security Options page
– Open the FileStore Settings page
– Open the Contact page

"Peek & Pop" support :

– For a folder : preview the content of the folder without opening it
– For a file : preview the file without opening it (for the moment, only the photos, videos and musics are supported. For the other formats, the « Peek » gesture will show the file name and the « Pop » gesture will open the file)
– Pop (press even deeper) on your screen to open the file in FileStore
– If a file or a folder is protected by Touch ID or by password, the « Peek » gesture will show that a protection is active and the « Pop » gesture will show the authentication screen. The preview is not showed in this configuration for security purpose
Pitchronome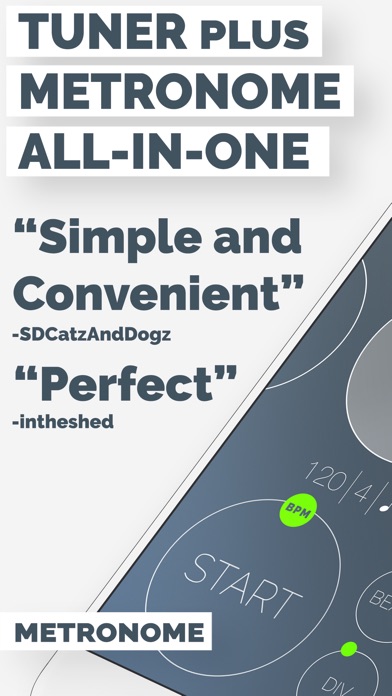 Normally $2.99.
Tuner | Metronome | Drone.
Simple & Beautiful All-In-One Practice Tool.

What people are saying about Pitchronome:
"I finally found the tuner I was looking for"
"Beautifully designed app – Super convenient"
"I love how easy the metronome feature is to use and the dual ability to use it with the pitch generator!"
"Great for practice. Very accurate tuner as well"

Great for tuning your guitar, practicing your cello, or singing that high note at just the right time.

ONE SCREEN SIMPLICITY:
• Never switch between screens (or apps).
• Tuner/Drone on top, Metronome down below.

TUNER FUNCTIONS
• Fast, accurate, unique tuner.
• Customizable A (A420-A460).
• Pitch Generator (Drone).
• Patent-pending low-note accuracy.

PITCHRONOME IS IDEAL AS A TUNER FOR:
• Guitar (twelve string and six string), Bass, Ukelele
• Vocals: Soprano, Mezzo-Soprano, Alto, Tenor, Bass
• Strings: Violin, Viola, Cello, Bass
• Winds: Flute, Clarinet, Oboe, English Horn, Bassoon,
• Brass: Trumpet, French Horn, Trombone, Tuba, Saxophone

And hey, it might not be bad for the zither or the didgeridoo.

UPGRADE YOUR PRACTICE:
The Metronome & Pitch Generator work *at the same time*
Individual volume controls let you balance them to your liking.

METRONOME FUNCTIONS
• 10-230 bpm
• Measures up to 8 beats long.
• Subdivisions down to quintuplets.
• Silence beats within a measure to practice lining up your downbeats.
• Tap to find your own tempo.
• Four metronome sounds.
Todokit
Normally $1.99.
– Organize tasks by project, priority and urgency.
– Track your progress for each task and check your past achievements.
– Regroup projects and reorder tasks by drag & drop.
Photos 365
Normally $1.99.
– Automatically organize your photos on Calendar / Map.
– View photos you took during the week / on a specific day.
– Check when and where the photo was taken in full screen.
– Search for photos taken at a specific place or near your current location.
MoneyControl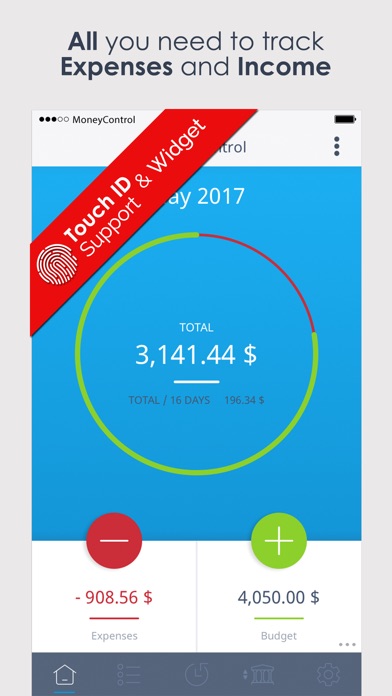 Normally $1.99.
Tracking your spending and sticking to a budget is the easiest way to keep your money under control. Over 7000 5-star ratings from around the world are perfect proof that MoneyControl is the perfect choice to control your budget!

Unlike similar apps, MoneyControl does not bother you with unimportant information on cluttered screens. The interface is kept simple while providing you with all the features you need to plan and manage your personal budget.

KEY FEATURES AT A GLANCE
► The simple user interface makes it easy to track your spending
► Enter new income and expense entries with just a few taps
► Overview of the current budget and spending on the main screen. See at a glance how much money is left for the current month.
► See a list of all your spending on the entries page. Switch between different month to compare how the budget developed in different periods. See where your money goes.
► Savings goal feature lets you plan and save for bigger spendings. Keep an eye on your savings progress and save more money when needed.
► Detailed summary of all spendings on the account page. Use Savings and Payment Accounts to controller your budget
► Too much money spend? Create PDF Reports and interactive charts to visualize your spendings and budget.
► Organize you spending by assigning custom Category, Group, Accounts and Person information to
► Sync data using Dropbox or the MoneyControl WebApp (https://primoco.me) to sync your spending across different devices.
IQ Test – Pro Edition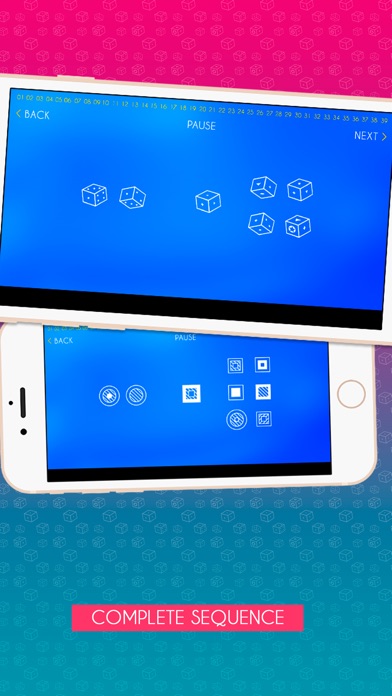 Normally $1.99.
Try Best Way To Know Your IQ!
IQ Test Pro Edition. 2 Differents Tests With solutions

Reviews
"There's always another app claiming to test your brain. This one delivered!
I am very pleased with it. I'll be recommending this to all my friends. It's a great way to get the juices of the mind flowing. I don't know what the actual standard test consists of, however I can imagine it's pretty similar to this apps knowledge base! In closing -Sending my thanks to the developers!"

"I can't believe all these people bragging that they got IQ's of 135 and 140. The average is 100. Obviously, most of you people are lying. 3% of people have an IQ of 125 and over. 0.39% have an IQ over 140. One things I say, is that, 'the person who tells everyone how smart they are probably are not.' My sister is is pretty smart and has an IQ of 128. She's going to MIT. I think you people bragging about your iq probably aren't the smartest. If you were really smart, you'd know everyone would just say your lying and not tell everyone your IQ. I think it's a good, accurate app because my sister took a really long iq test and got the exact same score."

"I made the official Mensa test online few years ago and got 138. This time I have 130 with the app. I think it's accurate but it always depends on how you focus to the test and the time spent to answer the 39 questions. Good app overall."

IQ Test like a Job Interview
Available for iPad and iPhone.

2 different tests! And… IQ average ;)
+39 Questions to get your IQ! iq test.
+33 Questions to get your IQ! European iq test.

With solutions!

An intelligence quotient (IQ) is a score derived from one of several standardized tests designed to assess intelligence. The abbreviation "IQ" comes from the German term Intelligenz-Quotient, originally coined by psychologist William Stern.
Try it.