If you purchase an independently reviewed product or service through a link on our website, we may receive an affiliate commission. Learn more.
We didn't have time to throw together an apps post on Wednesday since we were so busy with Pixel 2 news. So for Thursday, we dug extra deep to find the eight best paid iPhone and iPad apps on sale for free today. Grab 'em while they're free!
This post covers paid iPhone and iPad apps that have been made available for free for a limited time by their developers. BGR is not affiliated with any developers. There is no way to tell how long they will be free. These sales could end an hour from now or a week from now — obviously, the only thing we can guarantee is that they were free at the time this post was written. If you click on a link and see a price listed next to an app instead of the word "get," it is no longer free. The sale has ended. If you download the app anyway, you will be charged by Apple.
Guess the Gamer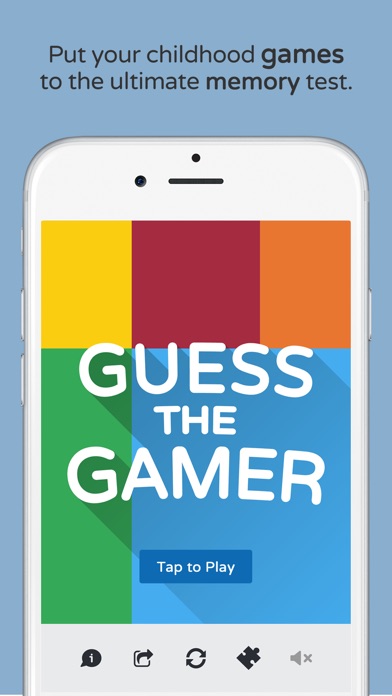 Normally $1.99.
The most UNIQUE and CREATIVE gamer quiz in the market. Put your childhood games to the ultimate memory test. Tons of classic games, hours of playful nostalgia. Use your noggin' to guess each game puzzle from a classic game you love and cherish. Instant satisfaction after each successful solve! Complete each level to advance to the final battle. Stuck? Use hints when you simply "can't even". Flip the screen, scramble the letters or ask a friend – when all else fails.

Our gamer quiz is fun, creative, unconventional, overly-simple, brilliantly-hard, unusually silly, game-tastic, and most importantly, challenging.

HINTS:
– Magic Fill
– Remove Letters
– Auto Solve

FEATURES:
– Free to Play (with in-app purchases)
– Minimal Advertisements
– Promotes Creative Thinking
– 100 Levels of Pure Game Teasers
– Picture Puzzles

Try your hand at these nostalgic gamer puzzles. Try to think back to your favorite console. Was it NES, N64 or Playstation? It doesn't matter, we have a little something for everyone! Use your brain and go back to your childhood. Forget about your job, your homework, and outdoor activites. Step into a world of power-ups and princess saving missions! Another wonderful game from the good folks at HYPER! Interactive.

Download Guess the Gamer, today!
bounce.it
Normally $2.99.
Hold the screen to throw the ball and get the candies.
Try to get as many candies as possible before the time over.
Collect more candies and get beautiful balls.

The level of bounce.it will be increased every hits and increasing level means decreasing time to get candies.
Very easy to play but very hard to reach high scores. Don't forget the timing is the key point!

Game Features:
◉ Free to play
◉ Endless gameplay
◉ Simple ball control
◉ 3 modes: 0% acceleration, 50% acceleration, 100% acceleration
◉ Challenge your friends with the best highscore
◉ Get more candies to get more ball textures.
iOrnament
Normally $3.99.
• What users say: "It's a universe of wonder", "Such a fun, beautiful and relaxing App.", "Fantastic ArtScience offering!", "The Best Art App" …
• 10/10 stars on Musthaveapps.de
• Tabby Awards Users' choice
• Global 4.7 stars average rating based on over 2000 ratings

iOrnament combines art and science, creativity and education, math and fun. With iOrnament everyone can be an artist. You draw strokes and iOrnament repeats them according to rules of symmetry. You will create fascinating ornaments and intricate designs. Fun and challenge from ages 3 to 103. Interactive tutorial and many drawing tips included!

New in Version 2: Dynamic finger strokes and support for 3D Touch and Apple Pencil. Configurabel stroke properties: "A single stroke has never been so expressive". Greatly enhanced export functionality.

iOrnament is an app that is designed for drawing ornamental designs that are both artistically and mathematically fascinating. You draw simple strokes and the app repeats them over and over according to the rules of the 17 crystallographic wallpaper groups. By this, fantastic symmetric patterns are created. Kaleidoscope like pictures, tilings, complicated knots and artistic pavements are right at your fingertips. In addition iOrnament contains an interactive pop-up book that explains mathematical backgrounds on the theory of wallpaper groups and a sampler of classical ornaments from ancient cultures.

The design of iOrnament is based on extensive experience in interactive science exhibitions. Children of all ages love it as well as scientifically or artistically interested adults.

Features include:

• full support of all 17 wallpaper groups
• artistic rainbow color palette and pens
• support for Apple Pencil
• glow pen to add highlights
• 'design mode' combines several symmetries in one picture
• English and German language support
• export to photos, e-mail and facebook
• transparent backgrounds
• saving, loading and recovering
• extensive collection of tips for usage
• preview of symmetries and fundamental cells
• animated drawing process
• change symmetry type on the fly
• scroll, zoom and rotate
• unlimited undo/redo
• full featured iPhone and iPad versions
• interactive tutorial on math backgrounds
• sampler of classical ornaments
• based on mathematical theory
• supports rosette symmetries
• integration of ornament world exhibition

Via In-App Purchase
• 3D ornaments on spheres
• Escheresque color symmetries
• layers and brushes
• background colors and textures
• advanced nib pens
• geometry mode to draw straight lines and circles
iScan Pro
Normally $0.99.
iScan Pro: turns your device into an unmachted mobile scanner. With many editing features such as:

– File Manager
– Password Protection
– Anotation
– Signatures
– Print
– PDF
– Page detector ( Makes croping much easier)
– PDF documents
– The best scanner croping tool
– Unmatched scan fidelity
– Simple UI
– Rotating tool
– Greyscale
– Black & white
– Color
– Share with many social and cloud services (if they are downloaded on your device)
ManCam – Super Manual Camera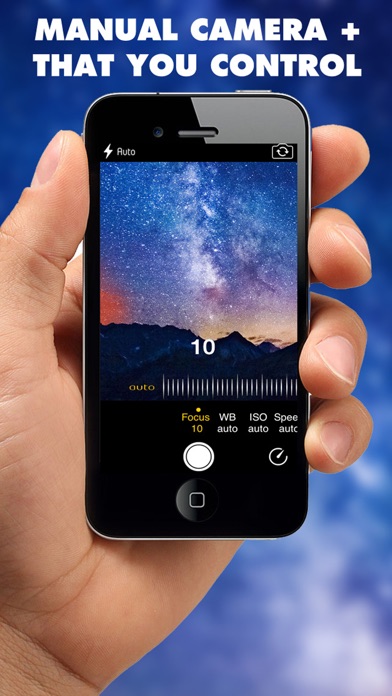 Normally $0.99.
ManCam is the most simple and easy to use Custom exposure Manual Camera for your iPhone.

A powerful camera app with full control over your image. Quickly and simply adjust all parameters of your image. No more tapping and hoping to get a good shot. Do what you want the way you wan tit. You are in full control!

Full independent control of

• Shutter
• Zoom (only for iPhone 5 and higher)
• ISO
• White Balance
• Focus
• Exposure Compensation
• Timer Shot

If you're a photographer tired of trying to tap your way to the exposure you want, then this is the app for you. Fighting to get the sweet spot between a blown out background and a silhouetted subject? Stop tapping and just set the ISO and shutter yourself, you know how, stop letting your silly pocket computer decide what looks good to you.

Be better than automatic. Shoot Manual!

What are you waiting for?

Download now!
Download ManCam – Super Manual Camera
MyTracks
Normally $3.99.
Now record GPS tracks, monitor your performance, share your outdoor activities with friends!

MyTracks is a professional app for getting GPS data when you are going out (eg. Walking, jogging, driving, bicycling and etc). It's such a technical solution application based on its high precision instruments. MyTracks takes the data from the GPS sensor and uses it to determine all of the different statistics to track, including geographic data and velocity calculations.

Adaptive:
▪ Great for hiking, skiing, snowboarding, running, sailing, walking, flying, navigating, biking, geocaching and more!
▪ Great for photographers who need to track location data for their pictures!
▪ Great for hunters and fishermen who need to store specific locations! Over 1 million users, top rated around the world.

Features:
▫ Ultra high precision instruments.
▫ Accurate max/avg. Speed calculations.
▫ Total/Moving time automatic counting.
▫ Best map selection which include road, terrain, satellite, and marine map types.
▫ Import/Export CSV, GPX, KML, KMZ format.
▫ Backup/Recovery historical tracks by own WIFI network or iTunes.
▫ Barometer/Pedometer.
▫ Airplane Flight tracking.
▫ Sunrise/Sunset calculation.

Give MyTracks a whirl and see how it works for you. For those of you who already use it, what do you think? What do you like about it, or dislike about it? Do you prefer another app over it? Please share your thoughts with us in the comments!

Note:
1. Please make sure 'always' allow location access when under background! Check Settings->Privacy->Location Services->MyTracks.
2. To optimize power performance, be sure to specify an appropriate accuracy for your usage scenario at the setting page. (e.g., use a large accuracy value when only a coarse location is needed).

Special Thanks:
Riccardo Moleri
Timer Cam
Normally $0.99.
Do you have friends that NEVER smile or laugh while taking a pic? Do you have pets that never pay attention while a photo is being taken?

Worry no more, with this app all family and friends in your pics will have smiles on their face when they hear funny sounds before a photo is taken. How cool is that?

FEATURES:
• Universal app. Download it once and use it everywhere
• Simple and effective controls
• Selectable timer delay (select any number from 0 – 30 seconds)
• See numbers counting down
• Funny sounds keep running before picture is taken
• At 0 secs pics are taken right away
• Select from 20+ funny sounds!
• Selectable flash mode (Auto, On or Off)
• Support the front camera (Available with devices with front cam)
• Automatically photos are saved to your photo album
• No annoying Ads!
• No Time Limit!
• No In-App purchases!
• No watermark over your photos!

* NOTE: Selected funny sounds only run 4 seconds before the photo is taken.

What are you waiting for?

Download now!
iPicBox Pro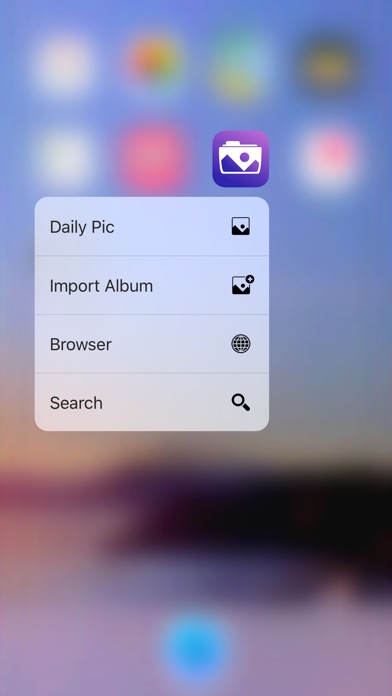 Normally $0.99.
Easy to use! Smooth! Awesome!
iPicBox is the most beautiful and powerful picture manager that is easy to use in the world.
If you like picture, if you are addicted to collecting pictures, if you have some privacies, and would like to show off, yeah~That is it! Got it!

******Main Features******
—Share to Facebook, Twitter, QQ, QZone, WeChat, WeChatTimeLine, Camera Roll, Email, Copy, SMS
—Daily Pic, which can bring you freshest and the most beautiful pictures daily.
—3D touch ( 6s, 6s plus)
—How-To-Use pages
—Support iOS9
—Touch ID for locking single folder and image
—Gorgeous themes that are changed by heart
—Folder cover that is splendid
—Unlimited folders that permit you to sort pictures
—Unique tree view of folders that is clear at a glance
—Unique split mode that shows tree view and list view at the same time
—Press to download picture easily
—Quick capturing as you need
—Import albums that have huge amount of pictures
—Search pictures you want and locate the position
—Lock pictures and privacies will not be touched
—Batch operations that make you better efficiency
—All kinds of gestures that make you natural
—Smooth basic operations including Add, Del, Edit, Move
—Trash box that gives you a chance to go back

* * * * * *
All your photos stored in iPicBox are 100% private. Your photos are only stored on your device and are never uploaded to our servers. We have no ability to remotely access your photos.
---
Our deals and product reviews are picked by BGR's expert editors and team.

Follow @BGRDeals on Twitter to keep up with the latest and greatest deals we find around the web. Prices subject to change without notice and any coupons mentioned above may be available in limited supply.