If you purchase an independently reviewed product or service through a link on our website, we may receive an affiliate commission. Learn more.
What better way is there to kick off a fresh new week than with a fresh new batch of paid iPhone and iPad apps on sale for free? We've rounded on the seven best premium apps of the day that are free downloads for a limited time, so grab them while you can.
This post covers paid iPhone and iPad apps that have been made available for free for a limited time by their developers. BGR is not affiliated with any developers. There is no way to tell how long they will be free. These sales could end an hour from now or a week from now — obviously, the only thing we can guarantee is that they were free at the time this post was written. If you click on a link and see a price listed next to an app instead of the word "get," it is no longer free. The sale has ended. If you download the app anyway, you will be charged by Apple.
Moji Creator
Normally $0.99.
Create your own Mojis! Design your perfect mojis.
Create an UNLIMITED collection of custom emojis.
Effortlessly and simply design in our emoji builder. Start building your own emoji keyboard and iMessage stickers.

Create, Save, Share!
or
Snap a Selfie, Design, Save, Share!

Features:
– Create Mojis with your camera! Snap a picture and create Moji with your selfie!
– Georgeous high definition graphics, made from scratch
– Full customization, pinch to resize, move, layers, flip, add text and more.
– Design Head, mouth, eyes, noses, hats, glasses, and many more
– Bubble text to make your Mojis chatty
– Redesign your creations at any moment to your liking
– Send from app to FaceBook, Twitter, Instagram or Photo Gallery
– Send in most apps as emoji or sticker via Keyboard extension
– Send in iMessage via our extension

We are constantly updating with new content.
Privacy assistant pro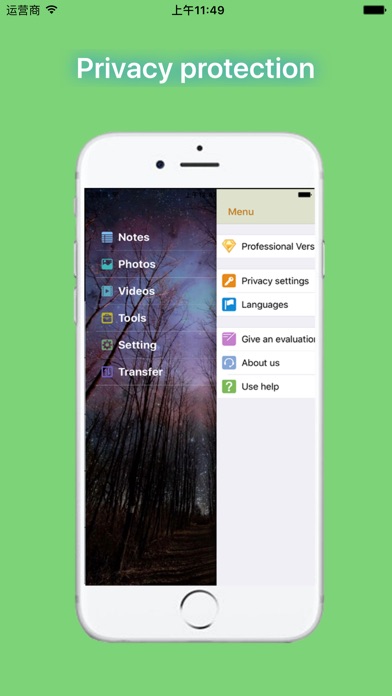 Normally $0.99
This is a protection of the privacy of the App, you can write a memo, store pictures, videos. App can be disguised as a calculator, do not let anyone see your privacy.
Main function:
1 write a memorandum. Up to 100 operations can be revoked.
2 can import pictures and videos from the system photo albums.
3 can use iTunes to import pictures, video.
4 can see the GIF dynamic picture.
5 built in a calculator.
6 can be disguised as a calculator App.
Support simplified Chinese, traditional Chinese, English, Spanish, German, French, Japanese.
Download Privacy assistant pro
Week Calendar Pro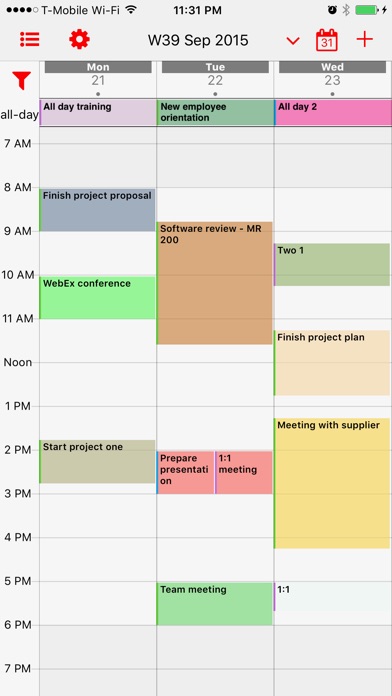 Normally $1.99.
A different approach to working with calendars. Fully customizable week calendar to link all your calendars to. Week Calendar Pro allows you to fully customize what you what to see on your calendar through a nice drop down preset that you can quickly switch between.
Add unlimited presets to filter out:
– Days (show/hide any day)
– Select which calendars to show
– Select up to three working weeks (15 days)
– Zoom in/out on hours or view 24 hours
– Select which day is first day of week
– Tap and hold to add new event
– Drag existing events to reschdule
– and many more to discover …
Rabbit – Habit Reminders
Normally $0.99.
Drink more water! Stand up straight! Take a walk! We all want to develop good habits, but sometimes we need a few reminders. Rabbit is a simple app that can remind you to stretch, take breaks, or check your posture. It can also nudge you to eat a snack or think positive thoughts. Rabbit will send notifications that say whatever you want, whenever you want, multiple times a day. Rabbit makes it easy to keep good habits and break bad ones.

Do you keep forgetting to take breaks at work? Do you lose precious time due to a bad habit or negative thinking? Let Rabbit gently remind you of the good practices you want to form. Create a custom list of habits, and set the app for hourly reminders, alerts every few minutes, or notifications several times a day.

Use Rabbit as anything from a simple stretch clock to a bad habit breaker. If you are trying to stay healthier at work, set timers sit up straight, rest your eyes, take a walk around the building or block, or eat a snack. For mindfulness, have Rabbit remind you to smile, be thankful, or share love.
Download Rabbit – Habit Reminders
Battleship Lonewolf – Space TD
Normally $0.99.
Flight through space, command your ship, and wage epic war in galaxy.
Five star space tower defense shooter
FLIGHT THROUGH SPACE: Deploy the space battleship Lone Wolf to wage epic war in space
ARM AND UPGRADE YOUR SHIP: Strategic formation of physical and optical weapons in addition to various turrets and active skills
BATTLE DIVERSE ENEMIES: Conflict never ends. Continue your journey not only in mission but also in survival mode
Download Battleship Lonewolf – Space TD
Discover – Music Streamer & Video Player
Normally $1.99.
DISCOVER – Music Player allows you to SEARCH and listen to millions of songs on YouTube.

Search for artists, tracks, albums!

Discover new music every day in genres, channels and user playlists!

Features:
– Seamless listening to millions of free songs
– Background playback control & track info – use with headphones and speakers!
– Quick Youtube search – find any song
– Browse dynamic top 100 list – get all the hits worldwide and in your country
– Browse familiar music categories
– Browse trending audios list – never miss a good fresh tune
– Add songs to favorites in one single easy tap
– Playlists support – make dance, workout, travel/car, party playlists
– Watch high quality HD videos
– Airplay support
– History of watched videos
– Full featured in app media player
Download Discover – Music Streamer & Video PlayerTapTapTip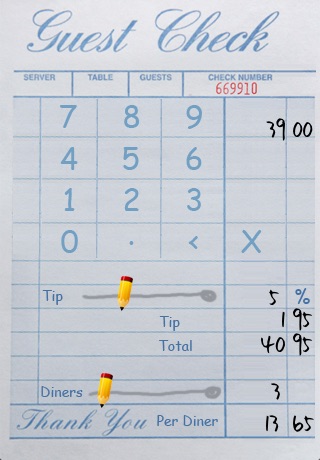 Normally $2.99.
** Free for a limited time – We are doing a full update of this app, get it now, refer your friends to download and you will get the free update soon. **

★★★★★ I'm not saying your friends are cheapskates… but… if they're anything like mine, when it comes to paying the restaurant bill – a perfectly nice evening is spoiled by 10 minutes discussing who owes what.

Frankly, it gets on my nerves – which is why I find TapTapTip a godsend.

✔ It works out the tip and eveyone's share of the bill. In one screen, with 2 clicks – job done.
✔ It looks beautiful – and who argues with beauty?
✔ The interface is simple and lightening fast
✔ It's 100% ad free. Why bother with anything else?

Take my advice. Get TapTapTip – or new friends (preferably ones who are happy to pay the whole bill, tip and all!).
---
Our deals and product reviews are picked by BGR's expert editors and team.

Follow @BGRDeals on Twitter to keep up with the latest and greatest deals we find around the web. Prices subject to change without notice and any coupons mentioned above may be available in limited supply.