Cyber Week might be winding down, but one thing remains constant as other sales come and go: paid iPhone and iPad apps constantly go on sale for free, and we're here to show you the best ones. We've got eight for you to check out today, so start downloading them before these sales are over.
This post covers paid iPhone and iPad apps that have been made available for free for a limited time by their developers. BGR is not affiliated with any developers. There is no way to tell how long they will be free. These sales could end an hour from now or a week from now — obviously, the only thing we can guarantee is that they were free at the time this post was written. If you click on a link and see a price listed next to an app instead of the word "get," it is no longer free. The sale has ended. If you download the app anyway, you will be charged by Apple.
Search Ace : Quick Web Search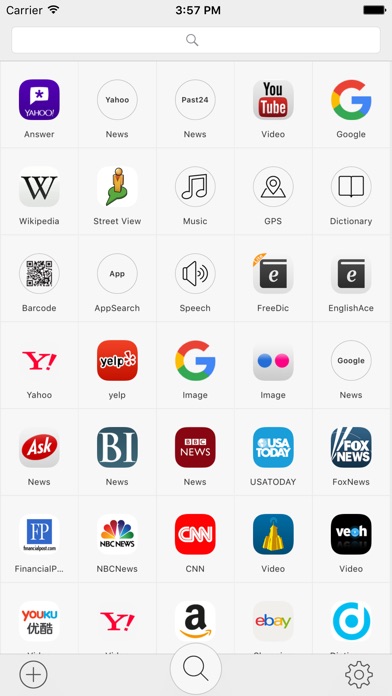 Normally $1.99.
"Search Ace" is a WebSearch App that allows you to access your favorite site quickly.

TUTORIAL
1.Input search word
2.Choose from a number of "suggest word"
3.Select the favorite site
Download Search Ace : Quick Web Search
Felis: Save all the cats!
Normally $0.99.
You are the cats' only salvation. Free them from their traps and they will trust you and follow you.

You must take them to safety.

Not every cat will be easy to find. Make sure the whole team gets alive to the end. Amidst evil creatures determined to steal your beloved cats!
Download Felis: Save all the cats!
Folar
Normally $0.99.
You don't need an instant camera anymore.
Now, Folar.

Wait a minute

It takes some time for the instant photo to print.
It is also fun to wait for a picture that appears slowly.
Of course, it is not impossible to check the picture a little earlier.
Remember how you did it to get instant photos.
iWoman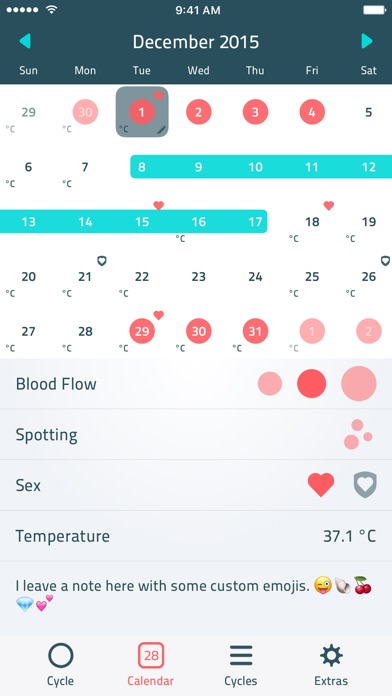 Normally $2.99.
iWoman is the #1 period and cycle tracker for women since 2009. Track your cycle with ease and record the progress of your period with a smart, customizable and clean interface. This app will help you to learn more about your body!

The "Circle View" was first introduced on this app. When it comes to daily use, iWoman is one of the best and most accessible apps to track your period, ovulation, intercourse or your basal temperature.

iWoman is highly customizable and let's you define the tracking functions you need. Our users are very happy with this popular health app and we keep adding new features and languages with every single release.

PERIOD TRACKER

• Simply start tracking your cycles by adding the dates of your last period
• Predict future periods, ovulation and fertility times with the calendar
• Support your birth control or family planning if you are trying to get pregnant

TRACKING & HEALTH FUNCTIONS

• Add information on your flows intensity and spotting
• Record your sexual activity
• Pill tracking for your cycle
• Track your mood, emotions and feelings
• Log the results of pregnancy and ovulation tests
• Track your hygiene methods (tampons, panty liner, menstrual cup)
• Party, smoking or alcohol can be recorded to see if it affects your cycle
• Note down your basal temperature and follow it with the automated graph
• Use iWoman to track medication
• Take individual notes for every day like in a diary
• Add photos to each day
• Protect your privacy with the iWoman passcode or Touch ID
• Reminders for your breast health and breast cancer checkup

OPTIONS

• Customize iWoman and activate and deactivate every function
• Create reminders with individual notifications and alerts
• Make backups to secure your data
• Define the number of cycles used for calculation
• Switch between Celsius (°C) and Fahrenheit (°F)

RECOMMENDED

"This is the best period tracker so far." – MADONNA Magazine
"iWoman is the app of choice for many users in our community that are trying to conceive!" – BABYFORUM.AT

USER REVIEWS

"I've been using iWoman for the last 3 years and it's a perfect app. Every woman should use it to get to know her body perfectly. And all the new features like temperature to use as well, it's great!" – Violettgreeb, Austria, 5/5 Stars

WE CARE

We hope that you have a great time using iWoman and it helps you to learn more about your body. Our team spoke to many women how to improve the experience and make the best possible app for your apple device. Please do not hesitate to give us your opinion and let us know how iWoman could be improved to suit your needs.
He Likes The Darkness
Normally $1.99.
Jump on the platform, don't touch on enemies!
Go to the top, become the leader of the world ranking!

Features:
– 5 characters
– Online leaderboard
– 100 levels

Gameplay:
– Don't touch on enemies, don't fall!
– Collect stars to open the portal to the next level
– Collect coins to unlock new characters
Download He Likes The Darkness
IQ Test Pro Edition
Normally $1.99.
Try Best Way To Know Your IQ!
IQ Test Pro Edition. 2 Differents Tests With solutions

Reviews
"There's always another app claiming to test your brain. This one delivered!
I am very pleased with it. I'll be recommending this to all my friends. It's a great way to get the juices of the mind flowing. I don't know what the actual standard test consists of, however I can imagine it's pretty similar to this apps knowledge base! In closing -Sending my thanks to the developers!"

"I can't believe all these people bragging that they got IQ's of 135 and 140. The average is 100. Obviously, most of you people are lying. 3% of people have an IQ of 125 and over. 0.39% have an IQ over 140. One things I say, is that, 'the person who tells everyone how smart they are probably are not.' My sister is is pretty smart and has an IQ of 128. She's going to MIT. I think you people bragging about your iq probably aren't the smartest. If you were really smart, you'd know everyone would just say your lying and not tell everyone your IQ. I think it's a good, accurate app because my sister took a really long iq test and got the exact same score."

IQ Test like a Job Interview
Available for iPad and iPhone.

2 different tests! And… IQ average ;)
+39 Questions to get your IQ! iq test.
+33 Questions to get your IQ! European iq test.

With solutions!

An intelligence quotient (IQ) is a score derived from one of several standardized tests designed to assess intelligence. The abbreviation "IQ" comes from the German term Intelligenz-Quotient, originally coined by psychologist William Stern.

NOTE: This test is intended for entertainment purposes only.

Try it.
Cleaning Checklist: Kondo
Normally $2.99.
I HATE cleaning. Well, at least I used to. I remember I used to spend HOURS every weekend playing catchup on my cleaning. AND I never felt like my house was ever really 'clean'. Desperate for a solution and knowing that there must be a better way, I decided to find the secret to having a clean home. After all, I knew that others had clean homes, and it looked like they were barely trying. Hundreds of blog articles and several books later, I realized that I had been going about cleaning the entirely wrong way. Out of all the things I learned, this one thing completely revolutionized the way I looked at cleaning and literally saved me HOURS of time every week. Curious?

It's really simple. The most effective way to have a clean home is to implement a system for cleaning your house. Having a system eliminates extra work. You aren't over-cleaning things that don't need to be cleaned and you aren't neglecting things that do need to be cleaned. It prevents you from getting overwhelmed because it divides the big task of cleaning your entire house into small manageable tasks you can do every day. And MOST importantly, it allows you to prioritize, so that your smallest efforts have the biggest impact.

Kondo is a smart system for cleaning that ensures that you always get the most done with the least amount of effort. This is how it works. First, you create areas for each of the rooms in your house. Then, for each area, you add in all the cleaning tasks that need to be done for that area and how often they need to be done. That's it. After that, all you need to do is check Kondo to see what tasks you need to do. Kondo will automatically prioritize which tasks need to be done. If you complete a task, just let the app know and it will let you know the next time you need to clean it again. Need an extra push? You can turn on push notifications to give you that extra reminder. Cleaning has never been more simple. If you always felt like cleaning should be simpler and more stress free, then consider downloading Kondo today!
Download Cleaning Checklist: Kondo
Crypto Markets Pro
Normally $4.99.
Crypto-currencies such as Bitcoin, Ethereum and Litecoin are in use throughout the Internet and traded on various exchanges throughout the world. Crypto Markets Pro allows you to monitor your favorite crypto-currency trading valuations on various exchanges. More than 100 crypto curriencies supported across exchanges such as Poloniex, BitFinex, Bittrex, GDAX and more coming. Use Crypto Markets Pro to check the trading valuation of each of your crypto-currencies.

Features:
– Handles more than 100 crypto-currencies such as Bitcoin and Ethereum.
– Clean, uncluttered, flat user interface lets you check the values quickly and easily.
– Shows graph pricing for each coin for various periods.
– Uses current trading values from the popular trading exchanges – Poloniex, Bitfinex, Bittrex.

Crypto-currency Markets Include:
– Poloniex (https://www.poloniex.com)
– Bitfinex (https://www.Bitfinex.com)
– Bittrex (https://www.bittrex.com)
– and more added on a regular basis