If you purchase an independently reviewed product or service through a link on our website, we may receive an affiliate commission. Learn more.
It can be difficult to rebound back to reality after a week full of holiday jubilation and skillfully avoiding family members that you'd rather not get stuck in a conversation with. Three days in, we're still struggling to return to normalcy, but maybe a bunch of paid apps that have temporarily gone free on the App Store will help!
This post covers paid iPhone and iPad apps that have been made available for free for a limited time by their developers. BGR is not affiliated with any developers. There is no way to tell how long they will be free. These sales could end an hour from now or a week from now — obviously, the only thing we can guarantee is that they were free at the time this post was written. If you click on a link and see a price listed next to an app instead of the word "get," it is no longer free. The sale has ended. If you download the app anyway, you will be charged by Apple.
Animojis
Normally $0.99.
A must-get for animal lovers!

300+ emojis from 6 different animals for endless fun.

Come express yourself with your favorite animojis!

Download Sticker List App for more quality stickers:
http://stickerlist.com/app
Also, if you are an artist, collaborate with us:
https://stickerlist.com/contact/

**************************

How to find your stickers:

Step 1: Start a new message and tap the ">" button to the left of the text box.

Step 2: Tap the App ("A" shape) button that appears and then tap the button that looks like four circles in the lower left of your screen to open the iMessage app drawer.

Step 3: Tap the Animojis icon, then start sending stickers to your friends!
---
Cellular Network Signal Finder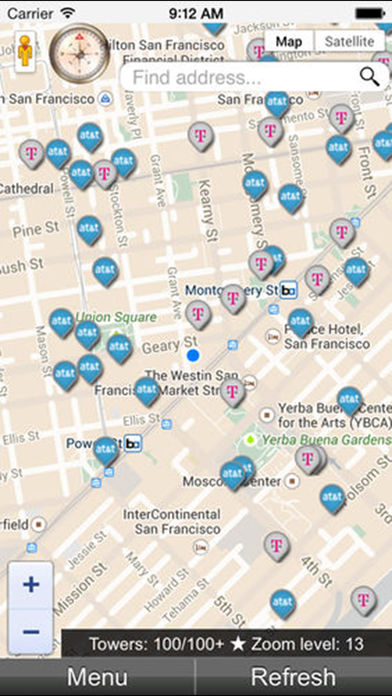 Normally $3.99.
Use this amazing app to easily pinpoint and identify all the carrier towers around you. Often these are in plain sight but other times, they're disguised as trees or on top of roofs.

This app will be priceless to you if often find yourself in remote areas or enjoy hiking and camping. It's hard to go a long time without communicating or sometimes there are emergencies.
With this app you can see where your carrier towers are located so you can easily improve your cell phone reception.

Also, you will be able to view additional details about the towers.
Download Cellular Network Signal Finder
---
CoffeeFind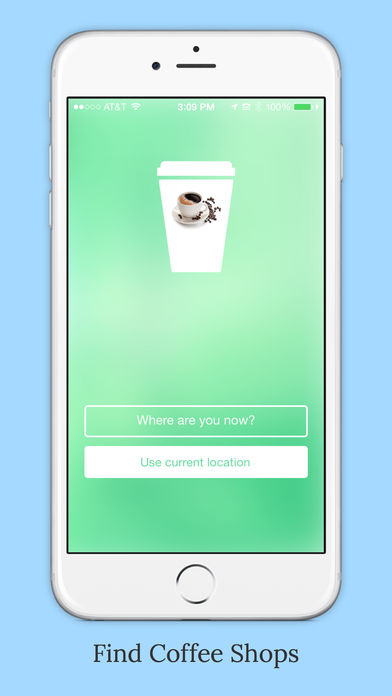 Normally $0.99.
Find the nearest coffee shop to you or any location in the world. Just launch the app and see your nearest coffee shop or search for specific address. Now supports all types of Coffee Shop including Starbucks, Dunkin' Donuts, McDonalds as well as smaller coffee shops. Get directions or call the coffee shop.

Universal app for iPad, iPhone and iPod Touch. Buy once, run on all devices.

• Find coffee shops, coffee shop hours and amenities around you.
• Shows distance from your location (or a location you choose) to any coffee shop.
• Shows coffee shop name, address, current status (open or closed) and phone number. On iPhone, selecting phone number will call the coffee shop.
• Get directions to the coffee shop using Apple Maps, Google Maps, Bing Maps or Waze.
• Swipe and move map to new location and do a new search.
• Get directions to the coffee shops using the Share option menu.
• Share coffee shop directions using Facebook, Twitter, iMessage, Email or AirDrop.
• Search locally or around the world for any coffee shop you want.

Includes almost 21,000 coffee shops in 63 countries.
---
HappyTruck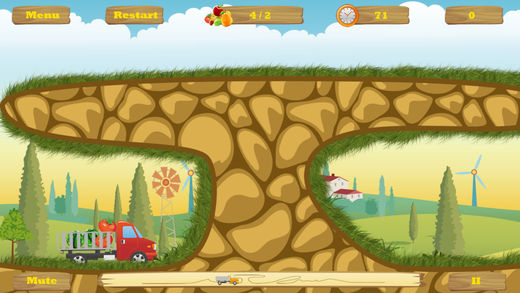 Normally $1.99.
HappyTruck – Deliver fruits to the marketplace with your truck.
You will need to get from one place to another without dropping too much from your truck. You will get a precise number of pieces you carry and a precise number of pieces that is required. The more you bring, the more score you get.

Game instructions:
– Drive by pressing on the right or left side of the screen.
– Tilt the device to control the truck in mid-air.Be careful not to drop too much.
– Also support game control with joystick.
– There are 27 levels to go, so don't waste any more time and get started.

Features:
1. Different levels, 27 unique maps.
2. 28 models of truck and wheel, 12 types of payloads.
3. Awesome physics, with bouncing, crashing, flying, exploding and more!
4. Tilt controls, accelerometer supported.
5. Also support game control with joystick.
6. Game Center supported.
---
Montessorium: Intro to Letters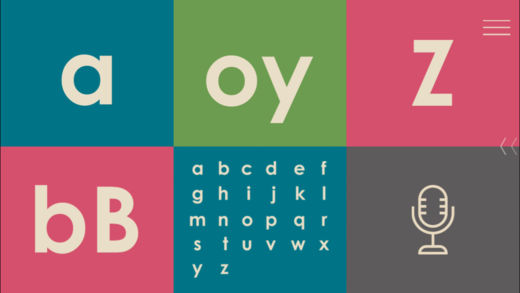 Normally $4.99.
Intro to Letters will help your child learn to trace, read, write, and record letter sounds, names, and phonograms in English! Based on the proven methodology of Montessori.

"Minimalist yet engaging, the sleekly designed app makes self-directed learning what it should be: Fun, simple, yet effective." – Maria Popova

——

YOUR CHILD WILL LEARN:

• Basic foundations of language
• To read, write and understand English letters from A-Z
• Lowercase letter symbols and their sounds (phonics)
• Capital letters – letter names, writing and pronunciation
• Phonograms – writing and pronunciation
• Consonants and vowels
• Fine motor skills

Intro to Letters includes the following activities:

• LETTER SOUNDS (Lowercase Letters)
The first activity places an emphasis on phonetics instead of letter sounds. Your child will learn the sounds of the letters through a series of guided, interactive exercises.

• PHONOGRAMS
Similar to the letter sounds, your child will work through the sounds of phonograms and unite them with their symbols.

• FLASHCARDS
Connect the sounds of the lowercase letters with their uppercase counterparts.

• LETTER NAMES (Capital Letters)
The objective of this activity is to acquire a knowledge of the names and symbols of the capital letters.

• SOUNDCARDS
A special recording section to help your child learn sounds, phonograms and names.

• PRACTICE MODE 
- This section allows kids to practice specific letters or phonograms. A new toggle feature allows the user to isolate their tracing paths.

• ADDITIONAL FEATURES:

Recording Studio: Adults can record their own pronunciations of letter sounds and names to use throughout the app so children learn from a voice they love. Follow the instructions in the Parent Portal to get started.

Integrated Kids Library: Swiping the home screen will reveal all Montessorium apps on the user's device. Tap an app icon to switch to a different activity.

Integrated Parent Portal: We've added several tools to help adults access information. With "Journal", adults can stay up to date with Montessorium news and read posts on education, design, and technology.

Intro to Letters is a universal app for use on the iPad and iPhone. Please note, the Recording Studio functionality will not work on the iPod Touch.
Download Montessorium: Intro to Letters
---
Palabras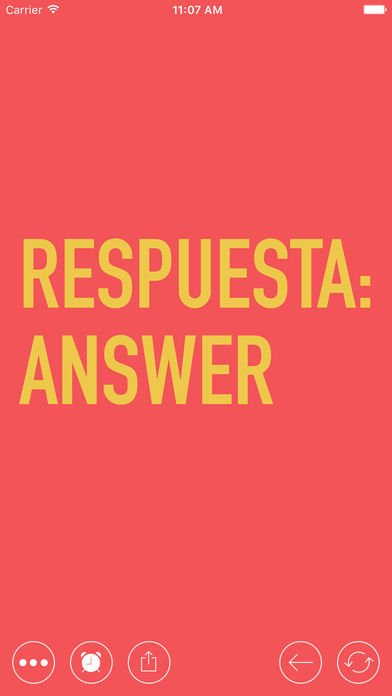 Normally $1.99.
Learn Spanish through daily reminders with hundreds and hundreds of words.
---
Piano *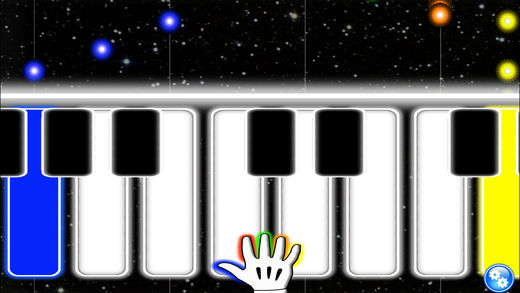 Normally $1.99.
Thanks for making us the number one piano music app in dozens of countries!!

Play as the notes fall towards the piano… or as sheet music!!

This is the only app that let's you learn the melodies with the fingers you would use on a real piano.

Want to learn how to play a song and exercise your fingers in a way that prepare you to play the piano?

Play the song in-app or use while you play a piano!

Over 100 songs included!!

Classical Piano Songs:
Alouette, Bach's Minuet, Carmen by Bizet, Dance by Kabalevsky, Have Nagila, Largo by Dvorak, March of the Toreadors by Bizet, O Sole Mio by Capua, Scarborough Fair, Spring by Vivaldi, Tcaikscosky's 1812 Overture, Tcaikscosky's Trepak

Kids Piano Songs:
Twinkle Twinkle Little Star, Mary had a Little Lamb, Beriozka, Banana Boat Song, Rockabye Baby, Coulter's, Danny, Go Tell Aunt Rhodie, La Cucaracha, Lil' Liza Jane, London Bridge, Pop Goes the Weasel, Skip to My Lou

Christian Piano Songs:
All Creatures, Away in the Manger, Be Thou My Vision, He's got the Whole World, Jingle Bells, Kumbaya, Michael Row Your Boat Ashore, O' Come All Ye Faithful, Silent Night, When the Saints Go Marching In

Play piano music time to learn piano any time, anywhere.

Review from AppAdvice.com- "You could spend hours practicing songs, honing your skills and becoming an expert on each tune"

Thanks to all the fans for making this a number one piano app in dozens of countries!!

Over $40K raised to fight for kids in extreme poverty through Compassion International!

Like Piano Music Time on Facebook!
---
Trace Heap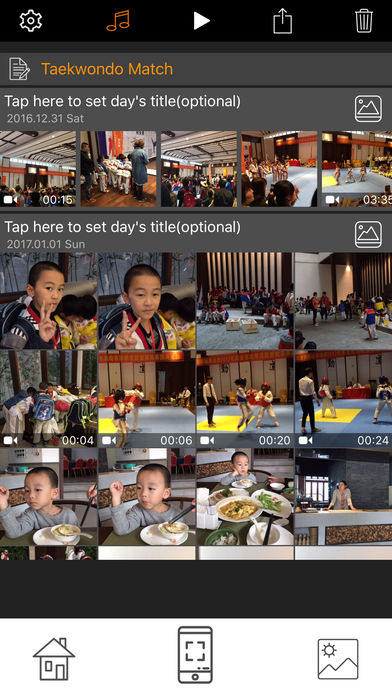 Normally $4.99.
Trace Heap is a video diary that stitches together videos and photos to document your life's trip.

FEATURES
1. Freestyle: Quick adventure? Use any amount of videos and photos to tell your story of that quick trip to Brazil or your family weekend.
2. Camera: contains beauty and all kinds of filters, it avoids switching mode between take photos and take videos, become more convenient and quick. Also, photos and videos are made in small size with high quality.
3. Trim: Cut out any unwanted moments of videos. You can also split your videos into multiple clips.
4. Sound effects: Choose from animals noises, farts, Vine quotes, explosions, laughter, etc.
5. Text: Type your own text with color and various fonts.
6. Voice overs: Record your own voice over video or photo.
7. Transitions: various transitions to animate between videos and photos.

Remember what did you did last Sunday? How about last month or the winter before? With Trace Heap we help tell your story and reflect on those magical moments. From an anniversary, birthday, or even a child's first year; we help you become the storyteller of your life's journey.

Give it a try today and never forget a day again!
---
VPN-Hotspot VPN Proxy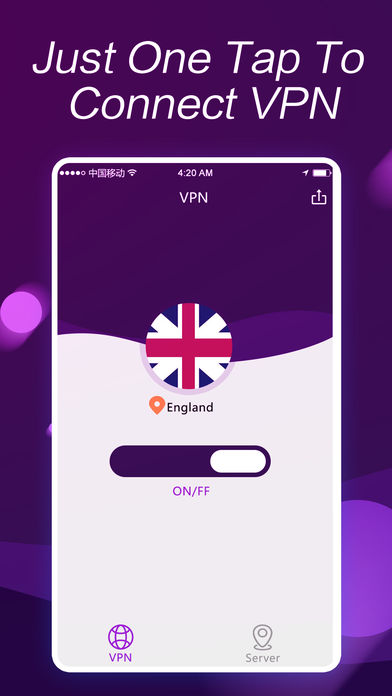 Normally $0.99.
Get Fast VPN Proxy Now!

DISTINCTIVE FEATURES OF OUR VPN:
* No Registration or Login is needed
* One tap connect to VPN
* Automatically connects you to the fastest VPN Server
Download VPN-Hotspot VPN Proxy
---
Our deals and product reviews are picked by BGR's expert editors and team.

Follow @BGRDeals on Twitter to keep up with the latest and greatest deals we find around the web. Prices subject to change without notice and any coupons mentioned above may be available in limited supply.