If you're currently stuck inside because of the 'bomb cyclone' sweeping through the Northeast United States, you're probably looking for something to do to pass the time. Lucky for you, we have yet another a brand new selection of paid apps gone free from the App Store for you to check out this afternoon.
This post covers paid iPhone and iPad apps that have been made available for free for a limited time by their developers. BGR is not affiliated with any developers. There is no way to tell how long they will be free. These sales could end an hour from now or a week from now — obviously, the only thing we can guarantee is that they were free at the time this post was written. If you click on a link and see a price listed next to an app instead of the word "get," it is no longer free. The sale has ended. If you download the app anyway, you will be charged by Apple.
ArcadeDefense
Normally $0.99.
Defend your universe from the incoming polygons! ArcadeDefense is an arcade style defender. It has lots of colors! Fun arcade-y sounds! Awesome arcade-y music! You're gonna love it!
---
Fitness Point Pro Female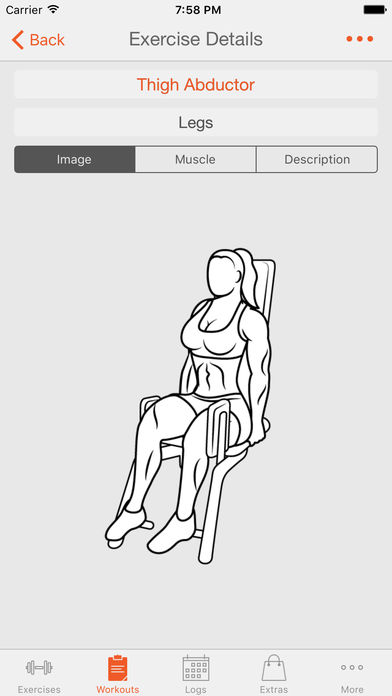 Normally $4.99.
Over 5.000.000 downloads! Now with Apple Watch support! Health App support!

Best usability and design on the App Store among competitors!

This version is designed especially for females. All exercises are with female models and workout plans are designed for female's needs. If you are male, you should consider purchasing other Pro version.

Create a personal workout or select one of the pre-defined workout plans to get you started right away!

Fitness Point is a simple app, to follow your progress at the gym and much more. Just everything, that you need!

Try the free version and purchase the PRO with additional features.

PRO version additional Features:

– Hundreds exercises with description, animations and trained muscle.
– Graph to visualize your log data for each exercise.
– Body tracker to control your weight and more (with graph).
– Timer to control precisely your breaks between exercises.
– Unlimited number of logs.
– Export all your logged data as a .csv file.
– iCloud backup.
– No ads!

Free and PRO version basic Features:

— Exercises —

– Many preinstalled exercises with description, animations and trained muscle.
– Create new exercises with muscle group, description, primary/secondary muscle and your custom image.
– Add logs to exercises with weight, repetitions, date and notes.

— Workouts —

– Create a workout plan with exercises you like.
– Enter your target sets and reps. for every exercise.
– Workout timer.
– Calorie counting.
– Quick navigation on entering logs with swipe gestures.
– Share your workout plan on Facebook or Twitter
– Shop with workout plans created by professional trainers.

— Logs —

– Add Logs to every exercise.
– Burned calories counting.
– Calendar view of all logs.
– Edit logs.
– Share your logs on Facebook or Twitter.

— Settings —

– Show weight in imperial or metric units.
– Change language for the interface and exercise description.
Download Fitness Point Pro Female
---
Map For Contacts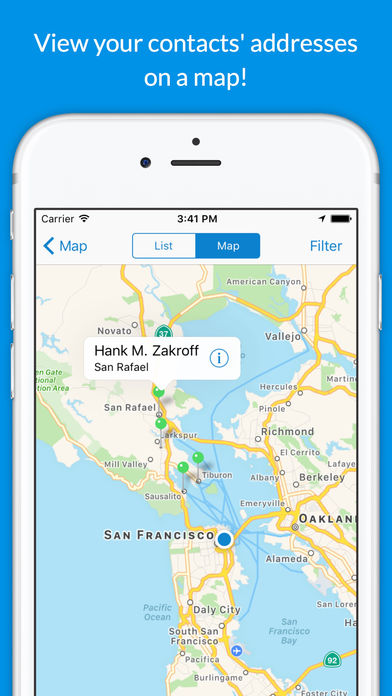 Normally $0.99.
Map for Contacts lets you know which address book contacts' addresses are closest to an address or to your current location and shows them on a map or in a list view. List is sorted by distance to the specified location. You can filter contacts and addresses thanks to the many options available in the app.

Map for Contacts supports address books with a lot of contacts without any problem. You can choose the maximum number of pins displayed on the map view.

You can sort your contacts by company, street, city, state, zip code or country. And you can find a contact by searching for any information in all address fields (city, street, etc..)

Map for Contacts is available on both iPhone and iPad.
---
Mini for Facebook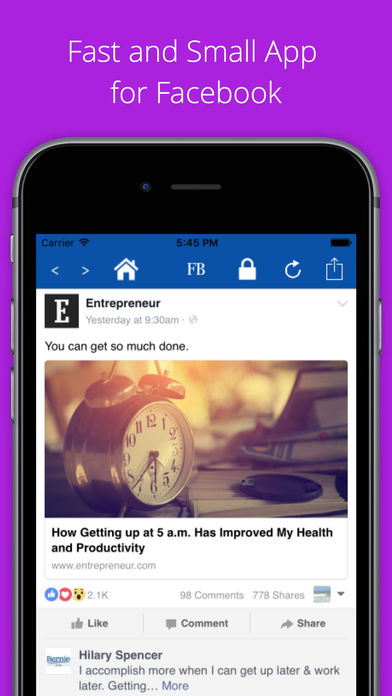 Normally $0.99.
Featured on BGR, iosnoops.com, AppShopper ,Yahoo, 148Apps.com and many other websites and Blogs !
#9 Ranked in US, #22 Ranked in Ghana and top 50 in many other countries in the social network PAID APP on App store
Rated 4+ star (Avg) by our Users for all the version .

—————————————————————————————————–
Our Some User Reviews –
"It's a great start on a very good idea. I gave it 5 stars over my previous four stars because of the developers quick response on fixing a couple of complaints. Don't see that every day! "
by2K6GTO – Mar 30, 2016

—————————————————————————————————–
# Very light App for Facebook with Lock Feature
# Use Facebook in private mode .
# Keep your Facebook data private
# Small size App 11 MB , very less compare to official app 144 MB .

—————————————————————————————————–
** It is just not only Facebook lock , it is also a very light version of Facebook

Note – Please write in review about your need , we will definitely add those feature in next version as we added many feature in version 2.0 , requested by our users .

—————————————————————————————————–
Key Feature –
____________________________________________________________________
1. FACEBOOK
____________________________________________________________________

* Very Light version of Facebook
* Very small in size
* Bar Button to Use Facebook in very easy way
* Chat with Facebook friend
* Play video
* Share post with friends
* Basically All the feature of Facebook

____________________________________________________________________
2. PRIVACY AND SECURITY
____________________________________________________________________
* Lock App When App enter in Background .
* You can lock also Lock it by Lock button .
* App will be Lock automatically when you launch any another application.
* App will be Lock Automatically when you press Home button or Power Button.
* So no-one can Access your Facebook even when he got access your phone .
* You can change password Anytime in easy step .

—————————————————————————————————–
# Don't drain your battery so fast and don't full up your device with junks !
# It is useful if you are running out of memory .
# Useful for the user who want to keep their Facebook data private
# Once Install Log in and have Fun !

# Lock your Facebook in case any other family member want to use your phone .
# Lock facebook in case many people access your phone .
# It also fast and take less running memory .

—————————————————————————————————–
Thank You !
---
Note-Ify Notes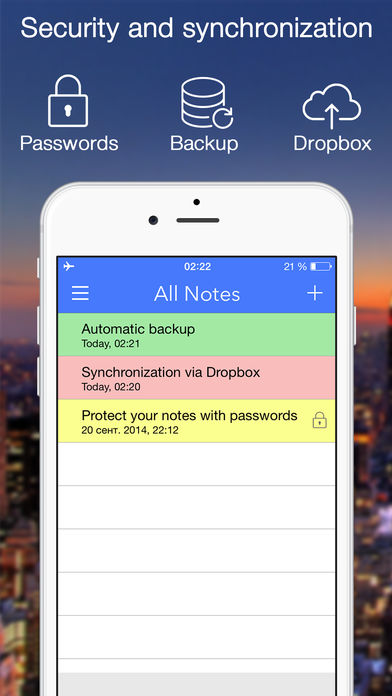 Normally $0.99.
«Note-Ify Notes» – is a simple and convenient note-taking app. Organize your notes, ideas, shopping lists, tasks and different reference information. It features user-friendly and customizable interface.

Key features:
– FOLDERS – for easy grouping of notes
– ICLOUD-SYNC – Your notes are available on the iPhone, iPad, Mac OS X *
– COLORS – if you want to highlight the different types of notes just mark Important notes as red, Affairs – as green (for example)
– Favorite Notes – select and group important to you notes
– PASSWORD on a separate note – you can lock notes with password that contain confidential information (passwords, card numbers, love letters ;-))
– MAIL-TO-SELF – fast "one-click" sending of notes to the selected email-address, don't waste your time on typing your email. Just click on the button and note is in your mailbox
– SKINS, FONTS, COLORS – configure the application so as you want
---
School Wars – High School Edition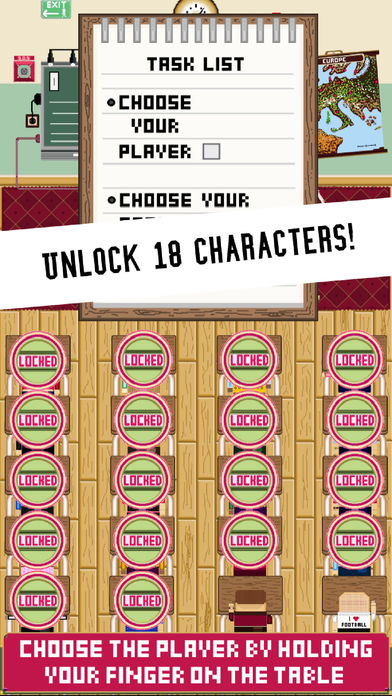 Normally $0.99.
The first true classroom fight simulator, only on the App Store!
SIMPLE, UNIQUE AND FUN CONTROLS!
• Choose your student by simply holding your finger on his/her table
• Choose your "weapon pack"
• Eliminate all students
• Touch the table of the student you want to eliminate!
• Bribe them. Let others do the job for you!
• Watch out for the professor or you will be EXPELLED after 2nd time warning!

FEATURES
• Mini game – Easy mode – Normal mode – Hard mode
Easy to learn, hard to master!
3 modes available – Easy – Normal – Hard
• 2 school weapon packs – 1. Starter pack, 2. End of school pack
• 16 school weapons
• Task list style instructions
• Throw weapons at students, chalkboard, map or break a skeleton!
• Screen shakes when you bring damage to your opponent
• Bribery
• Old style music
• Professor – very strict, patrolling and makes sure nobody makes mess
• 20 students
• 18 unlockable characters
• Every student is doing something
• Millennial picture of the students – Every time when you unlock a new student, it will automatically fill out the picture with the unlocked one!
• Best student reward
• Real sound effect for every single school weapon
• Funny pictures of the Headmaster
• High quality pixel graphics
• Alarm that can be activated (just for fun) touch it to break the glass cover and it will turn on
• Intro of reading marked exam papers and giveaway to students
• Challenge your friends via Game Center!

A game made with love and passion in 2D, with lots of small details and high quality pixel graphics.

***Warning*** – The game will not work on iPad 1, iPhone 4 or older!
Download School Wars – High School Edition
---
Simpler Pro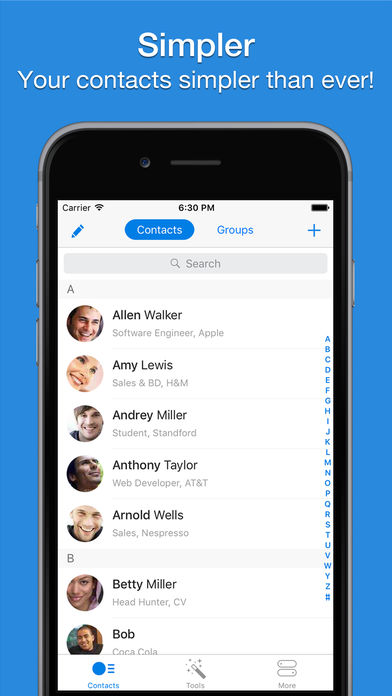 Normally $2.99.
* Over 3,000,000 people love Simpler Pro :)

Your address book is a mess?
Simpler Pro will fix it in few seconds!

MAIN FEATURES
○ Merge all duplicate contacts with one tap!
○ Powerful Search
○ Save your own contact groups
○ Instantly send group text & email
○ Share your groups with colleagues, friends and family
○ One tap to backup your contacts!
○ Quickly find the contacts you need

Simpler Pro is a completely redesigned contacts app that makes your address book light, smart and user friendly.

SIMPLY MERGE DUPLICATE CONTACTS
○ Merge all duplicate contacts with one tap!
○ Find & merge contacts with similar names.
○ Find & Merge contacts with duplicate phone or email.

CLEANUP
○ Remove contacts without name
○ Remove contacts without phone & email

BACKUP
○ One tap to backup your contacts!
○ Quickly export your backups to Dropbox, Google Drive, Email
○ Keep your contacts safe in the cloud!
○ Easily restore your contacts from any mobile device!
○ Move contacts between accounts (Exchange, iCloud, Local Address Book)

GROUPS
○ Save your own contact groups
○ Instantly send group text & email
○ Share your groups with colleagues, friends and family

SMART DIALER
○ Beautiful dialer to call and add new contacts
○ T9 Dialer – quickly search by name & numbers
○ Quickly find the contacts you need

FAVORITES
○ Simply choose your Favorite contacts
○ One tap to: Voice Call / Text / FaceTime / Email

SMART FILTERS
○ Quickly find the contacts you need
○ Filter contacts by Company & Job title
○ Filter contacts by upcoming birthday & creation date

AVAILABLE IN 15 DIFFERENT LANGUAGES
English, Español, Français, Italiano, Deutsch, Português (Br.), 中文 (Simplified), 中文 (Traditional), 日本語, 한국어, Nederlands, Русский, Türkçe, العربية, עברית

Simpler Pro offers unlimited backups for your address book
To keep your contacts even more protected, turn on Simpler Pro to save every single change in your contact list, even when you are not using the app.
Simpler Pro allows you to restore your contacts from any mobile device for $9.99 a year through an auto-renewing subscription.
Subscriptions will be charged to your credit card through your iTunes account.
Your subscription will automatically renew unless cancelled at least 24 hours before the end of the current period
You will not be able to cancel a subscription during the active period. You can manage your subscriptions in the Account Settings after purchase.

Terms of use: http://www.simplercontacts.com/termsofuse
Privacy policy: http://www.simplercontacts.com/privacy

CONTACT US
Feel free to contact us directly if you need any kind of support: http://simplercontacts.com/faq

We hope you love our app as much as our community and our team do. Download it today and let us know what you think!
---
Translator Pro!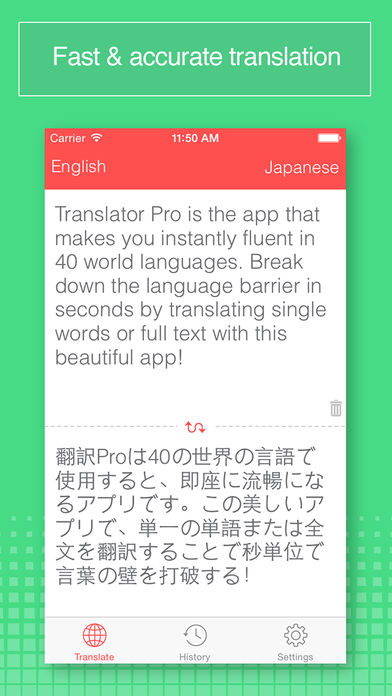 Normally $9.99.
The time is now for a complete, easy to use and elegant app that allows you to speak over 40 languages with one simple tap.
Using state of the art technologies such as machine translation and text to speech, Translator Pro is the ultimate tool that lets you speak and understand the world's major languages and many more.

:: :: KEY FEATURES :: ::

* Translate any text between 40 languages
* Share your text via email or on your social networks
* Offline text-to-speech
* Browse through your translation history offline
* Optimized for all devices including iPhone 7 and 7 Plus

Our app supports the following languages:

* Afrikaans
* Albanian
* Arabic
* Basque
* Belarusian
* Bulgarian
* Catalan
* Chinese
* Chinese (traditional)
* Croatian
* Czech
* Danish
* Dutch
* English
* Estonian
* Filipino
* Finnish
* French
* German
* Greek
* Hindi
* Hungarian
* Indonesian
* Irish
* Italian
* Japanese
* Korean
* Malay
* Norwegian
* Polish
* Portuguese
* Romanian
* Russian
* Slovak
* Spanish
* Swedish
* Thai
* Turkish
* Ukrainian
* Vietnamese

This app requires an internet connection.

Use our app to communicate in a multitude of languages or as a learning tool to help you acquire that elusive foreign language you've always wanted to master.Download now!
---
Universal Search Engine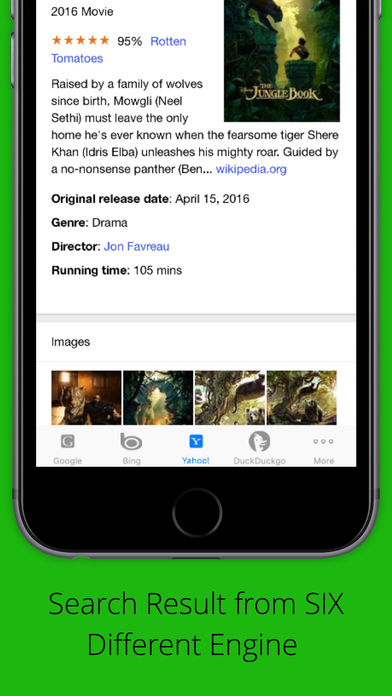 Normally $0.99.
Search on Internet in Smart and optimized way
A powerful App to get the Top search result from six different search engine in Single App .
——————————————————————————————-
Advantage of this App:-
* Save a lot of time of User
* NO need to browse from different website ,
* A lot of search results from different websites
——————————————————————————————-
Key feature of App:-
* Search results from Google
* Search results from Bing
* Search results from Yahoo
* Search results from Duckduckgo.com
* Search results from Ask.com
* Search results from AOL.com
** This App show top results from search engine and show it within the app . You can open that results within the App .
——————————————————————————————-
** Only one time input to search from all different search engine .
** Easily switch to another search engine result .
** No need to fill same thing Again . it will search automatically for your text .
** you can also open the link of search results within the App .
——————————————————————————————-
** A must have App for the people who frequently use search engine .
** You need not to open different search homepage to find optimized results . This App will do it for you automatically.
** Easy to use App.
** This App will change the way of searching on Internet to get best results .