Welcome, iOS device users, to another installment in our ongoing series covering paid iPhone and iPad apps that go on sale for free. Today we have seven fresh apps for you to check out, and they're spread across a wide range of genres so there should be something for everyone. Get 'em while they're free!
This post covers paid iPhone and iPad apps that have been made available for free for a limited time by their developers. BGR is not affiliated with any developers. There is no way to tell how long they will be free. These sales could end an hour from now or a week from now — obviously, the only thing we can guarantee is that they were free at the time this post was written. If you click on a link and see a price listed next to an app instead of the word "get," it is no longer free. The sale has ended. If you download the app anyway, you will be charged by Apple.
VisuCaller
Normally $1.99.
VisuCaller scans and calls printed phone numbers. It can also scan contact information which can be saved to your device's contacts or an app list. Simply move the viewfinder over information and once scanned it appears in the list. The ability to scan individual lines allows contact information to be gathered from anywhere, not just what fits on a business card. It also means it will work for text that is large or small. Very small text can be scanned using the zoom support.

For the phone tab, a viewfinder is used to enclose data to be scanned and phone numbers detected from the data are displayed in a list. If a number is detected multiple times quickly, the App will highlite it in green and can automatically call it (if enabled in settings). If you wish to review before calling, you simply tap the phone number to call. You can edit phone numbers in the list to add prefix codes or correct errors.

For the contacts tab, a viewfinder is used to enclose data to be scanned and detected information is displayed in a list. The list shows hints of the types of contact information that can be scanned and you scan only the data you desire. If data is detected multiple times in succession, the App will highlite it in green, which is an indication the data has a high probability of being accurate. Specific list rows can be selected which will bias the scanner to the particular data expected for the list row, which can improve detection ability. If you simply want to scan data but not save it, you simply tap the item once scanned to get map directions, email or browse a website.

The list tab permits managing personal lists in the app. This is handy for information you may want to note but not necessarily save in your device's contacts to avoid cluttering. For example, you may take a trip once, need various pieces of contact information available but once the trip is finished, you may never need that information again. You can simply delete the list when the trip is done. This is much easier than going through your contacts and deciding what you need to delete.

Common user interactions are :
– tap viewfinder to refocus
– swipe across viewfinder to clear list data and rescan
– drag list handle up/down to stop/start camera scanning
– double tap viewfinder to cycle zoom levels ( 1.0, 1.5, 2.0, 1.0 …)
– drag bottom right viewfinder corner to resize
– tap a list item to action ( make a call, browse a website, email, get map directions)
– hold a list item to edit

Note that this app uses OCR technology and only works with printed English text (not handwritten text) and cannot guarantee information is always scanned without errors. If the printed text is clear, characters are not touching or overlapping, it will very often detect correctly.
Clear Translation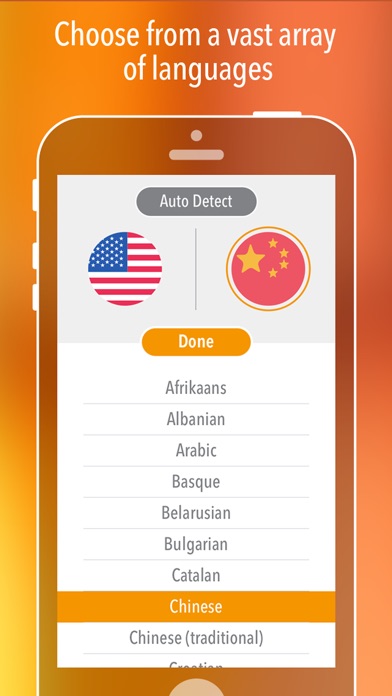 Normally $9.99.
Clear Translation provides a very simple and effective way of translating both voice and text. Its intuitive interface and impressive list of supported languages make it an amazing tool for getting accurate translations on-the-go.

:: :: MAIN FEATURES :: ::
* Translate text in 30 world languages
* Listen to your translations being read out loud
* Send your text as an email or text message
* Access your previous translations offline
* Optimized for all devices including iPhone 7 and 7 Plus

SUPPORTED LANGUAGES:
Arabic, Bulgarian, Catalan, Chinese,Czech, Danish, Dutch, English, Finnish, French, German, Greek, Hindi, Hungarian, Indonesian, Italian, Japanese, Korean, Malay, Norwegian, Polish, Portuguese, Romanian, Russian, Spanish, Swedish, Thai, Turkish, Ukrainian.

An Internet connection is required.

If you need help speaking and understanding any of the world's major languages, or if you're traveling to a country where you don't speak the native language, then this app is just what you need!
8bitWar: Apokalyps
Normally $2.99.
8bitWar puts your strategical and tactical thinking to the test. Hire units and place them in strategic formations to counter the enemy army.

A total of 180 levels, play against a friend on the same device or online!
Magnifying glass HD & Torch
Normally $1.99.
Best Magnifying Glass money can buy!. Comes with view finder to locate the object precisely. Image stabilised and HD quality.
Download Magnifying glass HD & Torch
Space Story: Alliance
Normally $4.99.
You are in the hands of the mad "creator", who brings down the waves of enemies at you.
Marauders with the legendary Star Bird, DeepWalkers with fantastic Cruiser Phantom and mysterious Black Dogs, leading by the Dark Moon.

Space RPG-slash-adventure game in planet defense genre in the world of game "Space Story".
More than 20 ships, three huge TITANs, more than 100 different weapons, anomalies, asteroid fields. The world you may discover and must protect.
Improve your ship, buy or craft from blueprint new one, level weapons and equipments, improving rpg-skills, gettings new military ranks, and, of course, SWPs (stationary weapon points) and Lures.
Choose any tactic of improvement you want to protect the planet. Call for support squadrons if needed.

### 4 DIFFICULTY LEVELS ###
With over 90 waves of enemies in each.
From a really easy to extreme mode nobody could pass. Not for the best, for the best of the best.

### MORE THAN 20 CUSTOMIZABLE SPACESHIPS ###
With diffirent params, mount points, etc… Unique ancient ships.

### 3 TITANs ###
A HUGE unique ships with a large number of weapons on board.

### MORE THAN 100 WEAPONS, EQUIPMENTS ###
With unique names, random generated levels and params. Buy, find and craft. And all items will be really unique.

### INTERACTIVE WEAPON SYSTEM ###
You see all mounted weapon on your ship, how it turns, reloads, fires.

### CRAFT SYSTEM ###
All weapons, equipments can be crafted from blueprints. Unique randomize system. And, ships, of course. Some of them couldn't be bought, only crafted!

### SECRET PLACES ###
To discover and unlock.

### ASTEROID FIELDS ###
To look for hidden field and extract ore to craft items and ships.

A really great new adventure in the heart of the Space Story's game world, now in planet defense genre.
For everyone, who has a particle of the legendary space captains of the past in his heart!

### ATTENTION! TO ALL GALAXY CAPTAINS! ATTENTION! ###
If any space traveller helps me translate this text to «right» English or any other language, i'll promise – I tell you all secrets i know about this game!

### INSTEAD OF AN EPILOGUE ###

From the Code of Space Captains
"Space Captains doesn't die, after death, he continues to travel in the vast unknown space, discovering new worlds and fighting under the flag of the legendary fleet of Gray Stranger…."
Download Space Story: Alliance
Camera Magical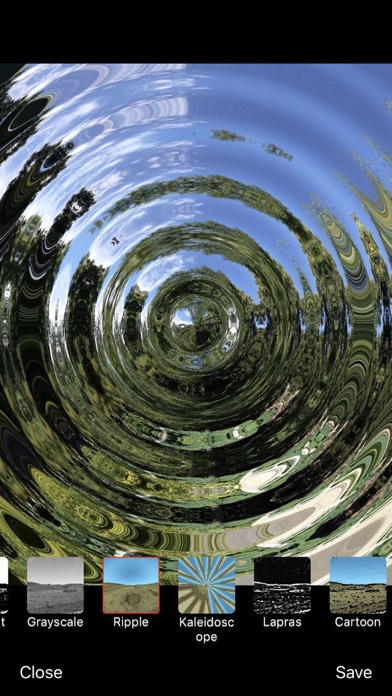 Normally $0.99.
New features, features filters, all kinds of effects everything!

Ultra-30 models of filters, not only the color filter and deformation of the filter, so you promoted the photo of people, have their own characteristics of the photo!

Refuse mediocre, give you a little bit of the color of the photo it!
Trace Heap – My Video Diary
Normally $4.99.
Trace Heap is a video diary that stitches together videos and photos to document your life's trip.

FEATURES
1. Freestyle: Quick adventure? Use any amount of videos and photos to tell your story of that quick trip to Brazil or your family weekend.
2. Camera: contains beauty and all kinds of filters, it avoids switching mode between take photos and take videos, become more convenient and quick. Also, photos and videos are made in small size with high quality.
3. Trim: Cut out any unwanted moments of videos. You can also split your videos into multiple clips.
4. Sound effects: Choose from animals noises, farts, Vine quotes, explosions, laughter, etc.
5. Text: Type your own text with color and various fonts.
6. Voice overs: Record your own voice over video or photo.
7. Transitions: various transitions to animate between videos and photos.

Remember what did you did last Sunday? How about last month or the winter before? With Trace Heap we help tell your story and reflect on those magical moments. From an anniversary, birthday, or even a child's first year; we help you become the storyteller of your life's journey.

Give it a try today and never forget a day again!
Download Trace Heap – My Video Diary