If you purchase an independently reviewed product or service through a link on our website, we may receive an affiliate commission. Learn more.
2018 is flying by, but don't let another week slip away before checking out one last roundup of the day's best paid iPhone and iPad apps that are on sale for free. There are eight new apps on today's list, though you can snag a few extras from yesterday's roundup that are still free downloads. As always, any or all of these sales could be over before you know it, so download them for free while you still can.
This post covers paid iPhone and iPad apps that have been made available for free for a limited time by their developers. BGR is not affiliated with any developers. There is no way to tell how long they will be free. These sales could end an hour from now or a week from now — obviously, the only thing we can guarantee is that they were free at the time this post was written. If you click on a link and see a price listed next to an app instead of the word "get," it is no longer free. The sale has ended. If you download the app anyway, you will be charged by Apple.
Fontz App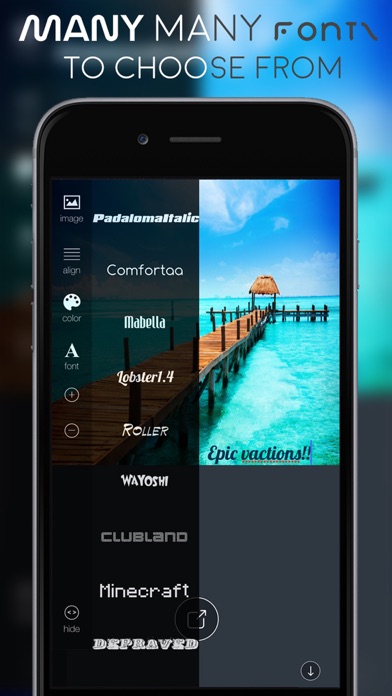 Normally $3.99.
– Many many text fonts to choose from
– Choose a color from the spetrum of colors we offer
– Beautiful design
– Take a photo
– Choose a photo from library
– Share your personalised pictures for the world to see
Activate Your Voice
Normally $0.99.
Improve your speaking voice with Activate Your Voice – a professional speech warm up that only takes 5 minutes. This exercise series strengthens the speaking voice, energizes resonance, enhances breath support, and invigorates articulation and enunciation. Use it anytime, anywhere to speak like a pro with more confidence, power, and clarity.

* Designed by communication experts.
* Great for business professionals, teachers, sales people, English language learners, actors, voice-over performers, and anyone who wants a stronger, clearer, more confident and authoritative speaking voice.
* Easy-to-use with animation and audio to guide you.
* Exercises improve diction, breath support, projection, and pitch.
* Clear, simple instructions.
* Perfect to use before any speaking engagement.
* Make it your daily voice improvement workout routine.
Tile Rider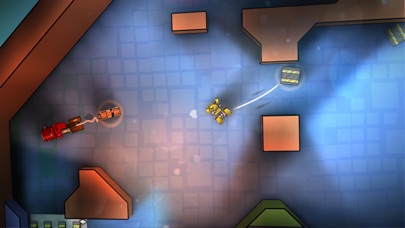 Normally $0.99.
Tile Rider is a single-player game where you control a small car, which is equipped with a weapon and a magnet gadget. Navigate each level of the virtual world from start to finish solving puzzles and outsmarting enemies.

"Smart game with bad art" IndieCade
"Drive with caution" Pocket Gamer
"Really mega fun and totally cool" Happy gamer

Features:
– 35 unique story-driven levels
– Physics gameplay
– Smart AI
– Zombie-cars
– Atmospheric soundtrack
– No In-App Purchases and no Internet connection required to play
Tile Rider
Skee-Ball Plus
Normally $2.99.
OFFICIAL APP
Skee-Ball Plus is fun and action packed alley bowling game which you can now take with you wherever you go.
The game captures all the fun of the original arcade game, features a host of new game variants.

Features include:
• Classic layout with multiple game modes including Call your Shot, Speedball, Horse, Hangman, and Head to Head multiplayer modes like Countdown
• New layouts with different scoring circles and combinations including Pachinko style play
• Dynamic layouts where the targets are moving, to challenge even the best players
• Ticket redemption for power ups, score multiplier balls, magic balls, new game boards and other goodies that affect gameplay, instead of just being window dressing on your shelf
• Hundreds of challenges
• Global and Category Leaderboards
• Ball tilt feature when you tilt your device, optional
• 3D camera tilt effect

Skee-Ball® and Skee-Ball Plus® are registered trademarks of Bay Tek Games, Inc. Used under license. All rights registered.
Animal Math Kindergarten Games
Normally $4.99.
Featuring a colorful cast of silly pets from Ralphie the Cat to Oleg the Owl, join math-explorer Emma through more than 100 fun math games on a quest to help her animal friends explore the big city!

Playable by kids of all ages with lots of positive encouragement, professional narration and catchy music.

Designed by parents and teachers, this app adheres to Common Core Standards for kindergarten math.

COUNTING & NUMBER RECOGNITION
• To 100 by ones and by tens
• Count forward beginning from a any number
• Connect counting to numbers
• Answer "How many?" questions
• Compare two numbers

ADDITION & SUBTRACTION
• Addition and subtraction with objects
• Fluently add and subtract within 5
• Compare more of, less of

CATEGORIES AND GEOMETRY
• Classify objects into given categories
• Correctly name shapes
• Analyze and compare shapes

ADDITIONAL FEATURES:
• Items, numbers and instructions are professionally narrated
• Players are rewarded with positive encouragement
• Parental controls: Turn off sounds, music, purchases and links to our other apps
• We do not collect personal information from our users.

COMMON CORE STANDARDS
• CCSS.Math.Content.K.CC.A.1
• CCSS.Math.Content.K.CC.A.2
• CCSS.Math.Content.K.CC.B.4
• CCSS.Math.Content.K.CC.B.5
• CCSS.Math.Content.K.CC.C.7
• CCSS.Math.Content.K.OA.A.1
• CCSS.Math.Content.K.OA.A.2
• CCSS.Math.Content.K.OA.A.5
• CCSS.Math.Content.K.MD.A.2
• CCSS.Math.Content.K.MD.B.3
• CCSS.Math.Content.K.G.A.2
• CCSS.Math.Content.K.G.B.4

"As parents and teachers, we believe in friction-free learning for kids of all ages. We strive to build fun experiences with eye-popping visuals, professional narration, catchy music, and lots of positive encouragement.

Thank you for supporting us and making our vision come to life.

Have fun!!"

– Blake, Mike & Amanda, Eggroll Games
Download Animal Math Kindergarten Games
easy returns
Normally $0.99.
Ever found yourself in a situation where you were not able to return back an item because you missed the return window or lost the receipt. Well, gone are those days, let this app help you keep track of all your receipts and remind you of the upcoming returns.

FEATURES
* Record a purchase using iPhone or iPad
* Take multiple picture of receipts
* Receive email alerts for upcoming and overdue returns
* Delete the receipt
* View details of a receipt and edit the details

Download it on the App Store today. The free version allows you to save one receipt. Upgrading to premium lets you store unlimited receipts and receive email notifications.
RadioApp
Normally $1.99.
Easily tune in to local radio stations and to radio stations from all over the world, using a unique analog-like tuner.

• Internet Connection Required

Features:
• Unique analog-like FM/AM tuner
• Use remote control to seek stations
• Supports multiple countries at the same time
• Name of playing song when available
• Favorite stations
• Alarm clock
• Sleep timer
GearTheme – Live Wallpapers HD
Normally $1.99.
Amazing Live Wallpapers! Bring all your screens to life with GearTheme live wallpapers! Designed for iPhone 6s and 6s Plus and The New iPhone 7 and 7 Plus. Optimized for iOS 10 & over!

We add new great animations weekly, so you'll always have something new for your screen at hand.

Here's how to impress everyone with your all new device:

– Choose from impressive live wallpapers and press Save
– Set the Live background you selected as your Lock Screen wallpaper
– Press your Lock Screen to let the magic happen!

* Please note that Live wallpapers won't work if you're using Low Power Mode on.
Download GearTheme – Live Wallpapers HD
---
Our deals and product reviews are picked by BGR's expert editors and team.

Follow @BGRDeals on Twitter to keep up with the latest and greatest deals we find around the web. Prices subject to change without notice and any coupons mentioned above may be available in limited supply.