If you purchase an independently reviewed product or service through a link on our website, we may receive an affiliate commission. Learn more.
Welcome to our best roundup of the week featuring paid iPhone and iPad apps that are temporarily on sale for free. We've got some terrific options for you today, including a fun augmented reality game, a file manager, and an app that lets you download photos from Instagram. All of these sales could end at any moment though, so be sure to grab these apps for free while you still can.
This post covers paid iPhone and iPad apps that have been made available for free for a limited time by their developers. BGR is not affiliated with any developers. There is no way to tell how long they will be free. These sales could end an hour from now or a week from now — obviously, the only thing we can guarantee is that they were free at the time this post was written. If you click on a link and see a price listed next to an app instead of the word "get," it is no longer free. The sale has ended. If you download the app anyway, you will be charged by Apple.
AR Tank Battle
Normally $0.99.
Turn your home or work into an augmented reality war zone.

Left bottom has a joystick to move the tank. Right bottom has a joystick to move the turret. And you can fire riffle with single tap to the right bottom; double tap fires missile same way :)

Have fun…

—-

AR Tank battle is an augmented reality game where you have to fight against another tanks. Just select between 3 different difficulty modes and try to survive. Game includes a normal mode too. If you do not want to play via augmented reality, just try the normal mode.

This game brings the augmented reality in to your smartphones and tablets. This game uses high quality models and effects. So we advise you to download the game if you have a high end device.
Files Manager Browser
Normally $3.99.
Browse files on your iPhone, iPod or iPad like on your computer with cloud storage integration.

*** POWERFUL FILE MANAGER ***

– Can Save file to view offline.
– Support a lot of document & media types: doc, pdf, zip, txt, mp3, mov, mp4, m4a, png, jpg…
– Can rename, copy, move, zip, unzip, delete, create new folder. Sort files by Name, Date or Size

*** PLAYLIST MANAGER FOR MEDIA TYPES ***

– Media player built-in app
– Support play m4a, mp3, mp4, mov
– You can mix playlist with video & music.
– Audio play in background supported
Download Files Manager Browser
Now WiFi Pro
Normally $0.99.
Manage Wi-Fi Password and Check Wi-Fi Network information through widget.

[Function]
– Check Wi-Fi Network Name through widget
– Check IP Address through widget
– Check Network Speed through widget

– Manage Wi-Fi Passwords
– Share Wi-Fi Passwords
PictaGram: Save All Your Pics
Normally $0.99.
Have you ever wanted to save the pictures you took from instagram or pictures that you've posted on social media that you deleted and forgot about until you come across those very pictures ? Well PictaGram is here for you save all your pictures from instagram.

Features:
• Upload your videos in full HD
• Upload your photos
• Easy step by step user interface
• Copy the url from instagram
• Then easily paste it in the app
• And its automatically saved in your photo library for you to cherish
Download PictaGram: Save All Your Pics
iTranslate Voice
Normally $6.99.
Instantly speak over 40 languages with the all-new iTranslate Voice!

Already trusted by Millions, the completely re-designed iTranslate Voice guarantees a flawless voice translation experience in over 40 languages. With more than 250 predefined phrases, our new Phrasebook is designed to help out in any situation. Our Transcripts feature allows you to export or share your conversation within seconds.

VOICE TRANSLATION
Instantly converse in over 40 Languages.

PHRASEBOOK
The perfect travel companion with over 250 predefined phrases.

TRANSCRIPTS
Export, copy or share any voice conversation!

FAVOURITES
Your personal and custom Phrasebook

***Buy 1. Get All.***
If you are already subscribed to one of the iTranslate Apps, your PRO subscription includes access to all our following apps:
iTranslate Pro
iTranslate Voice
iTranslate Converse

Download them now for FREE and enjoy your PRO subscription!

Featured on the App Store:
• "Editor's Choice"
• "Best of 2013"
• "Best of 2012"
• "10 Apps that WOW"
• "App Store Essentials"

What the press say:
"Voice translation executed perfectly"
– Kilian Bell, CultofMac

"Spectacular, real-time language translation by simply speaking into your iPhone"
– Brent Dirks, AppAdvice.com

"iTranslate Voice is impressive"
– Federico Viticci, Macstories.net

"If you travel, iTranslate Voice may be the most important app in the App Store"
– Best iPhone apps of 2012, Gizmag
Convoto
Normally $4.99.
Thousands of people simplify their lives with Convoto, so stop thinking and start taking the pain out of conversions.

Praised by Apple
=============
Featured in 130+ countries both in iPhone & iPad
Featured on iTunes Home Page
Featured on Product Hunt Home Page
Featured as Best New App
Featured in Apps Enhanced with 3D Touch
Top Utilities App
Daily Helpers
Cooking for Holidays
Kitchen Tools
=============

It's the ideal app for business professionals, travelers, chefs, students, and anyone else who needs to convert units or currencies.

Convoto lets you convert units and currencies in a way that is very easy and fast. There are many unit and currency converters but you don't really enjoy using them. This is mostly because of intrusive ads, buttons, form fields and complex designs. Convoto, on the other hand, is very intuitive, lightweight and colorful conversion calculator.

Features

— One universal download for iPhone (4/4S/5/5C/5S/6/6 Plus), iPod Touch, and iPad
— Real time conversions in one screen
— Automatic currency updates
— Fully functional without the Internet
— Favorite units for quick access
— Quickly search units by code or unit name
— Launch the app into your most used conversion category
— Gorgeous and smart calculator
— Scroll and tap user experience
— Great readability for all ages
— Fun, fast and easy to use
— Intuitive and colorful interface
— Classic color theme on/off

Unit and Currency Conversions Convoto can handle

— Acceleration
— Angle
— Area
— Clothing (Children, women and men)
— Cooking (Complete list of units for chefs and anyone who uses online recipes)
— Currency (168 currencies with automatic updates)
— Data
— Data Transfer Speed
— Density
— Energy
— Flow Rate
— Force
— Frequency
— Fuel
— Illuminance
— Length
— Metric Prefixes
— Power
— Pressure
— Radioactivity
— Temperature
— Time
— Torque
— Typography
— Velocity
— Volume
— Weight
Universal Search Engine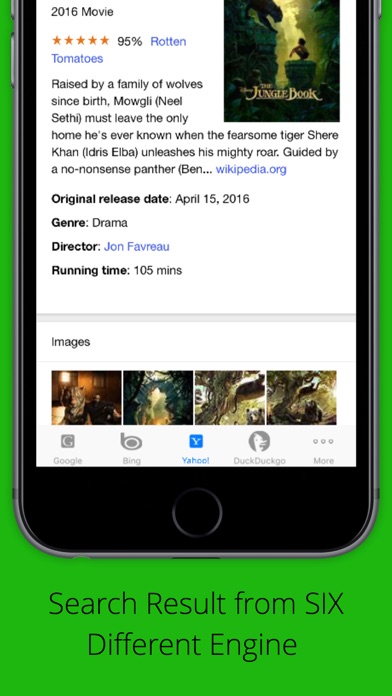 Normally $0.99.
Featured on Yahoo, AppShopper and 148Appps.com !
Search on Internet in Smart and optimized way
A powerful App to get the Top search result from six different search engine in Single App .

——————————————————————————————-
Advantage of this App:-
* Save a lot of time of User
* NO need to browse from different website ,
* A lot of search results from different websites

——————————————————————————————-
Key feature of App:-
* Search results from Google
* Search results from Bing
* Search results from Yahoo
* Search results from Duckduckgo.com
* Search results from Ask.com
* Search results from AOL.com
** This App show top results from search engine and show it within the app . You can open that results within the App .

——————————————————————————————-
** Only one time input to search from all different search engine .
** Easily switch to another search engine result .
** No need to fill same thing Again . it will search automatically for your text .
** you can also open the link of search results within the App .

——————————————————————————————-
** A must have App for the people who frequently use search engine .
** You need not to open different search homepage to find optimized results . This App will do it for you automatically.
** Easy to use App.
** This App will change the way of searching on Internet to get best results .

Thank you !!
Download Universal Search Engine
Bubble Tower 2
Normally $4.99.
A new gameplay experience: Now with 110 new levels!

Bubble Tower 2 – Popping the tower of bubbles to land the blue box on the green platform below.

Sounds simple right?

Here's what a has been said about Bubble Tower 2:
"It had me addicted for days! It's definitely worth the download."
Piku Piku – Make Gifs & Videos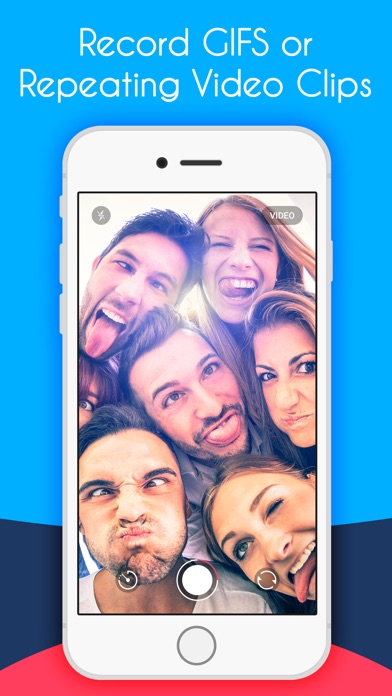 Normally $1.99. All in-app purchases also currently free.
Make and share animated GIFs or repeating video clips using your iPhone camera. Tap the shutter button once and Piku Piku does the rest.

Praised by Apple
=============
* Featured on iTunes homepage
* Featured in Apps Enhanced with 3D Touch
* Featured as Best New App
* Featured in Make & Share GIFs
* Featured on Product Hunt homepage
* Press: Mashable, TheNextWeb, MacWorld, AppAdvice and more…
=============

LIVE FILTERS
Apply striking filters in real time to record the best gifs and videos

FRONT SCREEN & REAR CAMERA FLASH
Record gifs and videos, like never before, even in the dark

SELF TIMER MODE
Capture your fun moments by setting the timer for 3, 5, or 10 seconds

GIF & VIDEO MODE
Select to record either as a gif or video

FRONT & REAR CAMERA
Switch between front or rear camera

PORTRAIT & LANDSCAPE
Record gifs or videos in your choice of orientation

Notification Center Widget
Quickly bring up the front or rear camera right from the Notification Center, even from your Lock Screen

3D Touch Quick Actions for iPhone 6s
Instantly bring up the front or rear camera to take a fun moving selfie or capture something interesting
Download Piku Piku – Make Gifs & Videos
BuyMilk: Lists in iMessage
Normally $0.99.
Create and send beautiful shared lists inside Мessages app. Forgot to add something? Just edit your existing list. So everything is always up to date.

BuyMilk is located in app drawer in the Messages app:
1. Open an existing conversation thread in Messages or start a new conversation.
2. Tap on the App Store icon next to the conversation box.
3. Then tap on the four dots to open your app drawer.
4. Tap on BuyMilk icon.

If you don't see it in Message app check the Manage tab in Message app:
1. Open the app drawer in Messages app and tap (+).
2. Tap the Manage tab and turn on BuyMilk.

CREATING LISTS
– Open BuyMilk in Messages app.
– Add new items to the list.
– Tap Send and send your list to the conversation.

EDITING LISTS
– BuyMilk must be installed.
– Tap on existing BuyMilk list in your conversation.
– Swipe left to edit or add new items.
– Send your list back to the conversation.
– After sending list updates automatically.
Download BuyMilk: Lists in iMessage
---
Our deals and product reviews are picked by BGR's expert editors and team.

Follow @BGRDeals on Twitter to keep up with the latest and greatest deals we find around the web. Prices subject to change without notice and any coupons mentioned above may be available in limited supply.