Whether you're looking to block ads online, lead a healthier lifestyle or build a resume, we've got you covered with today's selection of paid apps gone free. And if you don't see anything you need on your phone, you might want to check out yesterday's post and see if any of those apps are still on sale for free as well.
This post covers paid iPhone and iPad apps that have been made available for free for a limited time by their developers. BGR is not affiliated with any developers. There is no way to tell how long they will be free. These sales could end an hour from now or a week from now — obviously, the only thing we can guarantee is that they were free at the time this post was written. If you click on a link and see a price listed next to an app instead of the word "get," it is no longer free. The sale has ended. If you download the app anyway, you will be charged by Apple.
Coyn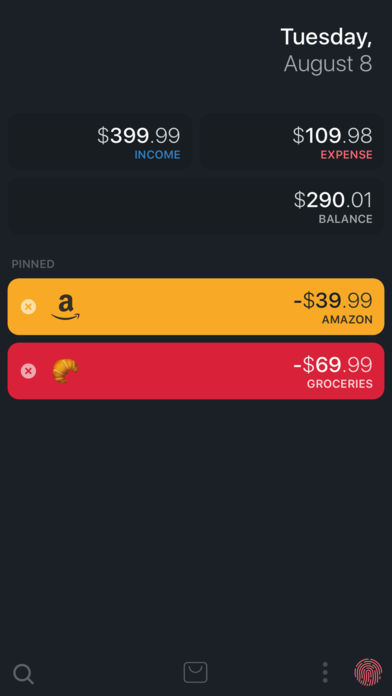 Normally $1.99.
Coyn — Simple, Secure, and Stylish way to manage your cash balance. Introducing the new feature: Coyn Share.
• Manage your money like it's no one else's business.
• A brand new experience to manage your daily expenses.
• Be the only one who tracks your cash expenditures and earnings.
• Traveling a lot? No problem! use Coyn to track all your cash expenditures and focus on your adventures!
• Never lose track of where and how you spent your cash
• Improve your financial wellness by defining budget and meeting the goals
– Use "Coyn Pin" feature to pin categories that are important to you and have them on you main screen to help you stay on budget
– Premium users to have Unlimited Accounts to manage their cash balance
– 3D Touch feature allowing users to add expense/earning quickly and also see the balance instantly
– Secure your Coyn using your fingerprint

Use Coyn Share to:
– Manage expenses from your road trip with friends
– Report your business expenditures to your boss
– Pay your electricity/rent to your roommate
– Split bills at the restaurant
– or simply pay your friend for that cold beer!

-"Keep your cash and your Coyn in your pocket."

Simplicity:
Coyn is all about efficiency. We spent days and nights testing the usability of Coyn so that you can experience the unique user-interface and enjoy managing your cash. Simply swipe up to add expenses and swipe down to add income!

Privacy:
Coyn respects your privacy and will never allow your data to be posted to any websites, bank accounts, or cloud services. We don't require you to log in or add your bank accounts. With Coyn you can focus on saving money and being on top of your cash expenditures and earnings and stop worrying about privacy and accounts FOREVER!

Personalize:
Coyn is the most powerful tool for anyone who uses cash for daily expenses or even has cash incomes (gift cards, pocket money, etc.). It helps you to track your cash activities and keep the records only to yourself.
If you travel with cash or want to track business and personal expenses Coyn would be your best friend!

In our newest version we introduced "Coyn Shop". Everyday we hand pick best products from Amazon (more stores and resources coming soon) tailored to our users' taste using our smart builtin Ai. Tap on Coyn Shop inside your Coyn app and discover amazing deals every day.

Emojis are here and are taking over Coyn's categories! Now it's time to personalize your cash expenditures' categories using your favorite emojis and personal touch to them
---
degrees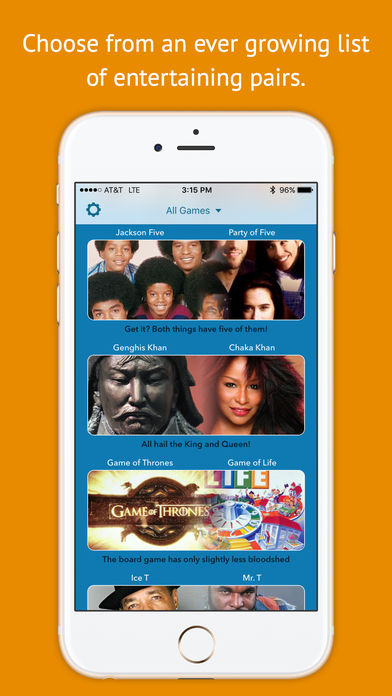 Normally $0.99.
Degrees is a game that challenges you to discover the surprisingly close connections that link every topic imaginable. You will be surprised by how much you learn along the way.

Game play is intuitive and fun.
1. Select a topic pair from the list.
2. Read a little bit about the start topic and the end topic on the overview page
3. Use links within the start topic's Wikipedia article to find your way to the end topic's article on Wikipedia
4. Victory! Now use the "Tell the world" feature to show how clever you are.

Hints [beta]
Along the way you might see a magic wand icon at the top the screen. If you get stuck, tap on the wand and degrees will show you a solid next move to make.
---
Pic Scanner Gold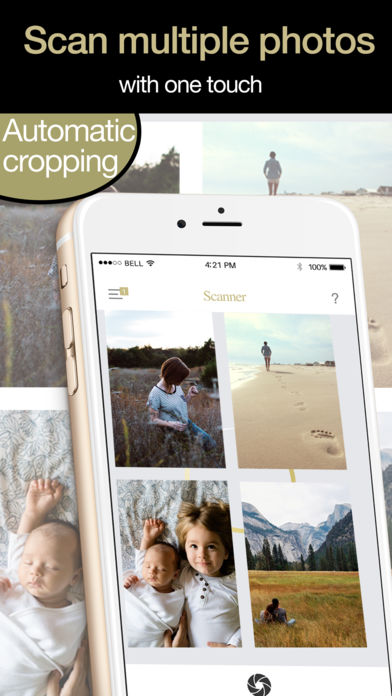 Normally $4.99.
EASY way to scan photos and albums. The only app with so many features for scanning, enhancing, sharing and enjoying old pictures.

SCAN
* Scan MULTIPLE photos (or an album page) at a time
* App automatically crops and saves all the pictures
* High-resolution and Space-saver modes
* Supports hands-free scanning via Bluetooth

ENHANCE
* 19-tool image editor, powered by Adobe
* Add captions (When, where, who info)
* Fine-tune, unfade, sharpen faded pics
* Repair blemishes, stains or crease marks
* Import from Photos app for editing

ENJOY
* Make photos into greeting cards, slideshows
* Watch View Master inspired retro slideshow
* Beautiful, quick-create photo albums
* Convert scanned photos into fun memes
* Auto-create 'Favorites' album
* 'Splash' tool for selectively recoloring pics
* Shareable mini-albums – with captions

SHARE
* Post to ANY social network or cloud service
* Save to Photos app or your computer
* Free auto back-ups to iCloud or iTunes
* No ads, watermarks or personal data tracking

If you need help, you'll love our personalized and fast customer service.

REVIEWERS RECOMMEND IT:

***** Stack of photos to digital collection! (National Geographic Traveler)
***** Gives treasured photos a new life (Cult of Mac)
***** More than just scanning! (Internet Genealogy)

USERS LOVE IT:

***** Great app with exceptional value
***** Perfect for scanning old photos

SAVE OLD PHOTOS
Don't let your favorite memories fade. Breathe a new life into legacy pics. Save, enjoy and share nostalgic moments from the past. This app offers an easy & fast way to digitize photos. Bring your analog past into the digital present, in a snap! Archive them in the cloud.

KEEP PHOTOS SAFE
Precious family photos lost to hurricanes, typhoons, flood or fire cannot be replaced. Scanning converts your printed, analog legacy pics into digital records that you can archive in the cloud or on hard drive, and share with loved ones to ensure their safety for future generations.

IT'S CONVENIENT
Are your prized photos lying in the attic or basement, stuck in albums? In an heirloom shoebox? Pic Scanner Gold turns your iPhone or iPad into a portable photo scanner. Scan anywhere. No Internet needed.

SAVE, SHARE MEMORIES
Do your parents have rare old photos? Now everyone in the family can have digitized copies. Pic Scanner Gold offers many ways to do it:

– Save scanned pictures to Photos app or computer
– Share by email, Messages, iCloud Photo Sharing or WhatsApp
– Throwback Thursday? Post tbt pics on Instagram, FB or Twitter
– Archive in Dropbox, Google Photos or ANY cloud service

GREAT CUSTOMER SERVICE
Email us for fast, personalized advice. Get your copy of '5 Minute guide' on our website, and read in-app 'Top tips'.

PIC SCANNER OR GOLD?
Pic Scanner was the world's first mobile app able to scan and auto-crop multiple photo prints at a go, perform quick edits, add captions, create albums, and share pictures.

Pic Scanner Gold is Pic Scanner's pro version. No other picture scanner app offers so much. Hi-res mode. Fast scans. Advanced editor. Shareable mini albums (with captions and music); exports to ANY cloud service or social network. Slideshows and greeting cards.

COMPATIBILITY
For iOS devices running iOS 10 or later. Not recommended for iPhone 4s, iPad 2 or prior. More at http://www.picscannergold.com

BUY WITH CONFIDENCE
Pic Scanner Gold is a labor of love. Every feature is carefully crafted. If you need help, email us. We respond within 12 hours, usually faster.
---
PureBlock
Normally $1.99.
Follow Us: Instagram: @guyjuniorv
Snapchat: guyverson
Are you sick and tired of popup ads, unwanted page redirects and many more anoying advertisments on the internet, PureBlock is the perfect solution for you.

Features:

– Block ads
– Save Tones of money on data
– Browser speed up to 4x faster
– Clean web page
---
R5 Training
Normally $1.99.
R5 Trainings goal is to inspire people to live a healthier life by making training simple!

GET MANAGED, GETS MORE!
We are here to help you accomplish one more workout, one more set, and one…more…rep! R5 Training will help you reach your fitness goals and record your results. R5 Training allows you to add your favorite home or gym workout routines, allowing you to keep your focus where it belongs, on the workout. Keep R5 Training open during your workout to track your progress. With just a glance you will know what set you are on, what your target repetition range is, what weight you started with, what weight you are currently working with, and that is just the beginning. You can also build Programs which consist of multiple weeks and days, add supersets to any workout, set up a rest timer to increase the intensity, and share your accomplishments with friends. The difference with R5 Training is that these features do not get in the way of your workout.

FEATURES
*We have grouped the most common repetition ranges allowing you to set the rep range and record with one tap.
–The Low repetition range allows you to select from 1 through 5 repetitions
–The Medium repetition range allows you to select from 6 through 12 repetitions
–The High repetition range allows you to select from 13-16 repetitions and Beast Mode is for repetitions higher than 16
*Supersets. We not only allow you to link exercises, but during your workout R5 Training will automatically switch between exercises for you. No need to keep track, we got this.
*Easily increase or decrease the weight you are working with by tapping on the common weight increments.
–Weight increments are 1lb, 2.5lbs, 5lbs, 10lbs, 25lbs, 35lbs, and 45lbs which makes it easy to adjust the weight you are working with.
*You can swipe between exercises allowing you to skip an exercise, or go back to a pervious exercise.
*Quickly add or change an exercise in the middle of a workout.
*Scroll between sets
*Rest timer. Keep the intensity high with the rest timer. You will be notified when your rest time is up and it's time to get back to work.
*Workout Totals. We tally up the weight you moved, the sets, and the reps to easily share with friends.

ABOUT US
R5 Training was created by two United States Marine Corps Veterans who were looking for a better way to reach their fitness goals. Within the culture of the United States Marine Corps, there is a mantra; Improvise, Adapt and Overcome. It is this mantra that has influenced the development of R5 Training. We've all been in a situation where our workout has had to change. It could be an injury, time constraints, or someone is on the machine you need. Whatever situation you find yourself in, R5 Training was built to adapt to your workouts while you improvise and ultimately overcome the weight in the gym.
---
Remote Control for Mac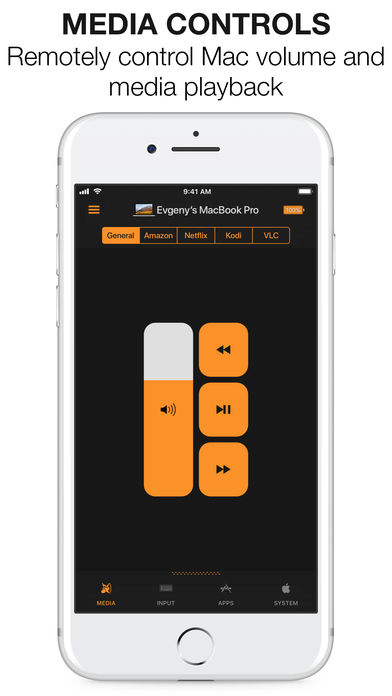 Normally $4.99.
Turn your iPhone or iPad into the ultimate remote control for your Mac. Take full control over your Mac – use your iOS device as a trackpad and keyboard or launch any app from anywhere within your home.

Tired of sitting on the couch, having to handle keyboard and mouse on your lap to control your media center Mac? Use Remote Control on your iPhone as a trackpad and keyboard to comfortably browse on the big screen TV. Using AirPlay Mirroring and an Apple TV, your Mac could be located anywhere in your home. Simply select your Apple TV from the list of available AirPlay devices and control your Mac from the comfort of your couch or bed.

You can even start any app on your Mac, send your Mac to sleep, wake it up and perform many more useful actions to control your Mac remotely. All you need to do is download the Mac Helper application and connect your Mac and iOS device to the same WiFi. Remote Control will guide you through the simple setup process.

AT A GLANCE
– Control volume, playback and Airplay speaker selection on your Mac;
– Use your iOS device as a Mac trackpad and keyboard;
– Launch and quit Apps on your Mac comfortably from your iOS device;
– Restart or shut down your Mac, change display brightness and many more useful actions;
– Enjoy the ease of use in a slick user interface you will love;
– Use the Personal Hotspot of your iOS device to control your Mac when you don't have access to other networks.

SYSTEM REQUIREMENTS
– Mac with macOS 10.9 or above and Helper app installed;
– iPhone, iPad or iPod touch with iOS 9 or above;
– Shared wireless network connection between your computer and iOS device.

Do you enjoy using Remote Control? Please help us by rating the app, so we can continue to offer more features and implement your feedback into the app to make it even better.
Download Remote Control for Mac
---
Resume Builder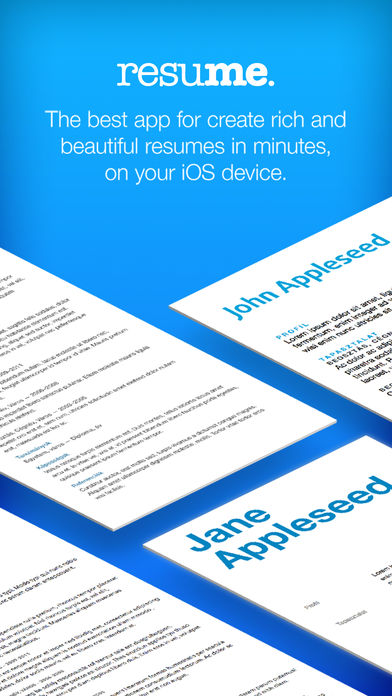 Normally $2.99.
Resume Builder transforms your iPhone and iPad into a portable CV designer. It allows you to create unique resumes in minutes!

Just simply enter the information and Resume Builder creates the CV for you with the selected template. Then you can email or print your well designed resume with a press of a button, within the app.

Just remember: a great resume is the most important part of your job search. It's your responsibility to create a great looking CV.

Features:
– Built-in cover letter support, including a personalized handwritten signature.
– Build up your resume by adding and arranging sections.
– Choose from our pre-made templates.
– Preview your work at any time.
– Create variations on your resume for different jobs or job types.
– Printing: print any of your resumes with AirPrint enabled printers.
– Send your resume by email, upload it to Dropbox or print it out.
– Full iOS 11 Support.
– Full Offline: create your resume offline, never fear data usage.
---
Wonderoom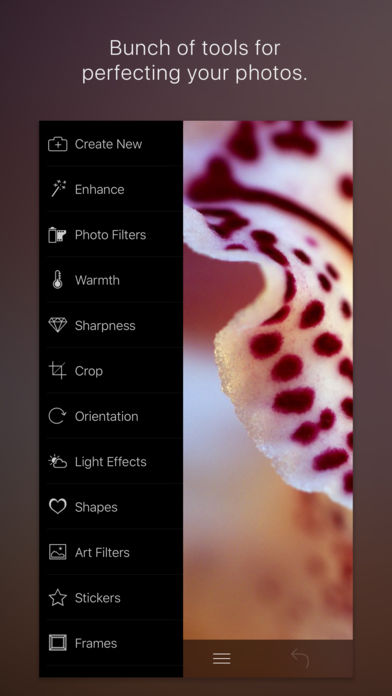 Normally $0.99.
Wonderoom is a full-featured, powerful photo editor, with clean interface, designed for quick editing.

It supports undo/redo, preserves EXIF data while editing, and it auto-saves you current progress, you can safely close the app and continue in any time.

You can import Instagram and Flickr photos from your account or do a search by hashtags.

With Wonderoom you will have all the freedom to customize your photos with pretty filters, effects, frames and fonts.

FILTERS & EFFECTS

Choose from dozens of breathtaking filters and effects to completely change you image.

– Photo Filters
– Light Effects
– Art Filters
– Vignette
– Pixelate area
– Sharpness
– Blur (5 types)

COLOR CORRECTION

Take full control over the tone and color of your image with advanced color adjustments.

– Enhance
– Warmth
– Brightness/contrast
– Hue/Saturation
– Exposure

COLOR SPLASH

Give your photos a dramatic look by converting them to black and white, while keeping your chosen details in color.

– Color Splash

DECORATIONS

Add a caption to the photo. Choose from bunch of different stickers, frames and shapes to give your photos some extra flare.

– Shapes
– Stickers
– Frames
– Text labels (bunch of fonts)

DRAW

Draw on your photo with any color you want.

– Draw (5 tools, color picker, undo/redo)

TRANSFORM

– Crop
– Orientation
– Resize (with or without aspect saving)

GEOLOCATION & TIMESTAMP

You can add, edit or delete the geolocation and timestamp of your photo preserved in EXIF.

– Location
---
WTHRD – Dress for the Weather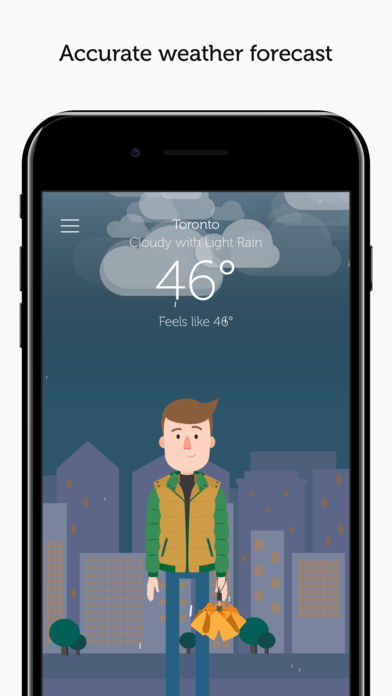 Normally $0.99.
What to do when you don't know how to dress? WTHRD will show you how to dress today. Based on many factors like wind, precipitation, humidity WTHRD calculates the real temperature and helps you to feel great during the day.

Features:
– Male & female characters.
– Weather animations for rain, snow, clouds, etc.
– Current detailed observations.
– Hourly forecast with precipitation chance.
– Accurate 7 days forecast.
– Works worldwide.
– Multiple saved locations.
– Supports °C and °F.

WTHRD main goal is to help people to dress for the weather, so any feedback or suggestions are welcome.