If you purchase an independently reviewed product or service through a link on our website, we may receive an affiliate commission.
While they say a dog is a man's best friend, they may have not smelled a dog's breath when it starts licking your face before they said that. Most people love to have their dog show them some affection, but can't help but wonder what exactly is going on in that mouth when they catch a whiff of the terrible stench coming from their chops. There's a better way to deal with your dog's bad breath that isn't just avoiding getting kisses from them. There are numerous kinds of dental treatments that will help squash nasty odors and fight against plaque and tartar buildup. Your pet doesn't have the luxury of going to a dentist like many of us do. In order to make sure their teeth can handle all the food and bone chewing they're likely to do, select any of these three dental treatments. Take a look and decide which one is best for your furry friend.
Best Water Additive Dental Treatment
One of the best advancements made in pet dental care has been to create a solution that can be given to the pets in their water. Our favorite of these is the Oxyfresh Premium Pet Dental Care Solution. This is a fast-acting and patented Oxygene formula that works on dogs, cats, birds and other pets. Using this solution will clean their teeth while also helping them fight against periodontal disease. This will strengthen your pet's gum tissue and it is recommended by veterinarians, so you know it works. The best part about using this is the fact that you don't have to brush your pet's teeth, which can be an impossible task at times. It's odorless and tasteless, so they won't even know they are drinking something different from their water. All you'll need to do is add a capful of this to their water each day. It will instantly freshen their breath and is 100% safe and non-toxic. It has been known to add two to five years to your dog's life if you take care of their teeth.
Oxyfresh Premium Pet Dental Care Solution Pet Water Additive: Best Way to Eliminate Bad Dog Bre…
Price:
Available from Amazon, BGR may receive a commission
Best Dental Tooth Scaler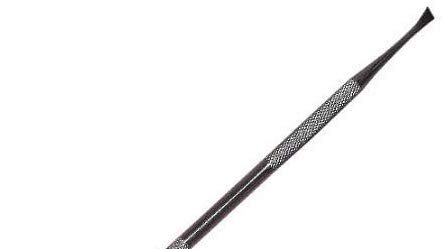 While using one can certainly be a challenge, you'll know you are getting to the bottom of their dental problems if you use the Majestic Bombay Dental Tooth Scaler on your pet. This is a double header tartar and plaque removal tool that measures six and a half inches. It removes stains, plaque and tartar from the surface of the teeth, as buildup can lead to gum disease or tooth decay. Your pet's enamel could be eroding, so using one of these will help you stop it at the source. Poor oral hygiene for pets can cause bad breath and gum disease, just like it can in humans. This will help keep your pet's mouth clean in between visits to the vet. Once you find a stain, you need to place the tip of the scaler against the tooth at the gum line. Slide the scaler away from the gums and see if you feel any roughness. Once you smooth out any roughness on each tooth, you can rinse the scaler and you're done.
Pet Teeth Cleaning Tools – 6.5 Inch double header Tarter & Plaque remover tool for cats and dog…
Price:
$7.99
Available from Amazon, BGR may receive a commission
Best Dog Toothpaste
Similar to using a dental tooth scaler, if your dog isn't used to have their teeth brushed, it can be hard to get them to sit still. But in order to make sure their teeth are protected, using the Vet's Best Enzymatic Dog Toothpaste will definitely help in the long run. By purchasing this tube of gel toothpaste, you'll also receive a toothbrush that will help you to, obviously, brush their teeth. This provides all-in-one care, as it controls plaque and tartar, freshens breath, soothes gums and even whitens their teeth. It is a veterinarian created formula with a mix of aloe, neem oil, grapefruit seed extract, baking soda and enzymes. The toothbrush is triple-headed, so it'll cover more ground with each stroke, so you don't have to be working inside your dog's mouth for too long. The natural flavor is something that your dog is sure to like. If your dog is very against the toothbrush, you can even apply it with your finger. This proudly made in the United States and can be used with a bunch of other Vet's Best products that are great for your puppy.
Vet's Best Dog Toothbrush and Enzymatic Toothpaste Set | Teeth Cleaning and Fresh Breath Kit wi…
List Price:
$9.99
Price:
$8.99
You Save:
$1.00 (10%)
Available from Amazon, BGR may receive a commission