I'm a huge fan of Rivian and, if I could afford that price tag, it would be my first electric vehicle.
That seems to be the thought process of Tesla owners, too. According to a new survey with 5000 Model 3 owners completed by Bloomberg, Rivian is the #1 brand to move to if they were to drop Elon Musk and Tesla. The R1S, the company's SUV, was its first choice. The R1T, its electric truck, was the second choice for those considering leaving their Model 3 behind.
It's actually quite surprising to see Rivian's vehicles be Model 3 owners' first choice, considering that both vehicles can be — even at their base price — almost twice the price of a Model 3. While the Model 3 currently sells as low as $40,000, the Rivian R1T starts at $73,000. It seems that Rivian's focus on adventure vehicles is a winner — even for those who are potentially coming from Tesla.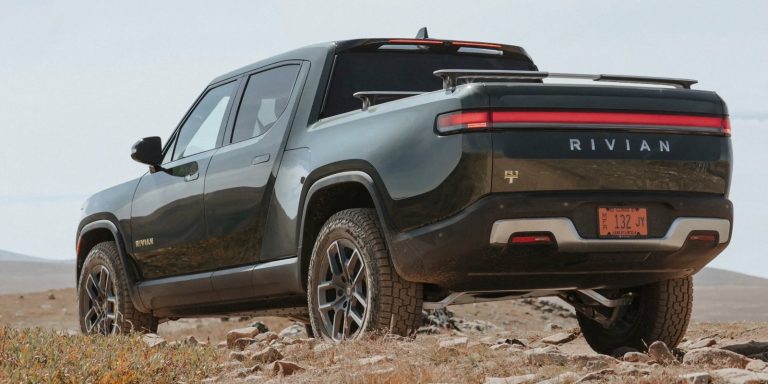 The next two cars came from Ford and Hyundai, but that could be because the R1S and R1T are currently Rivian's only two offerings so far. That won't be for long, though. The company has already teased its R2 vehicle in an Instagram story from CEO RJ Scaringe. While it isn't expected immediately, the next model is anticipated to hit the $40,000 base price point, which would make it an even bigger competitor to the Model 3. However, that model isn't expected to launch until 2026, so Tesla has some time to prepare.
So, why are some Model 3 owners considering a Rivian? According to the survey, the biggest reason that some customers are considering ditching the Tesla brand is due to its CEO, Elon Musk. Musk's political statements and the recent acquisition of Twitter (now X) have tarnished the reputation of Tesla's leader, leading many to complain that both are distractions from leading the company and tanking the opinion of Musk himself.
Despite that, most Model 3 owners still believe that Musk is the right person to lead the company, so it seems that his personal views and running of X aren't enough to sway most from the brand. People also still love their Model 3, with most owners saying that they'll never buy another gas car and do plan a Tesla for their next vehicle as well.
While I have mixed feelings about Musk himself, even I have considered a Model 3. It's a fantastic car and, at its price point, continues to make the transition to electric vehicles possible for more people. However, once Rivian teased the R2 and its potential price point, I'm going to wait to see how that turns out.
Regardless of which brand we ultimately choose, switching to electric is the most important thing we can all do. That is the ultimate mission of Tesla, anyway.