We're in the final stretch, football fans — by the way, that's how you spell 'soccer' everywhere else in the world. Come tomorrow evening in Russia, or mid-day in the US, the 2018 edition of FIFA's World Cup tournament will kick off with a game between the host nation, Russia, and Saudi Arabia. The World Cup will top the news each day, and tech giants are already getting ready for the massive event. Apple and Facebook have both rolled out new features for some of their online services.
For a month, the 32 national teams that qualified for the tournament will do everything in their power to reach the final game and win the highly coveted title — the final is scheduled on July 15th. Fans will be searching for World Cup news the entire time, sharing everything with friends, and following the games in real-time no matter where they are. It's times like these that personal computers that you can easily pocket come in handy.
Apple said in a World Cup announcement that several of its products can help you stay on top of all the action.
Siri can deliver a bunch of information if you ask the right questions. It'll list game times, scores, group structure, and team members, among other things. And it'll do so in up to 35 countries. If that's not enough, the News app is also a place where you'll find plenty of World Cup content in the following month.
The App Store, meanwhile, will feature World Cup-based content, including apps that broadcast the games and football games.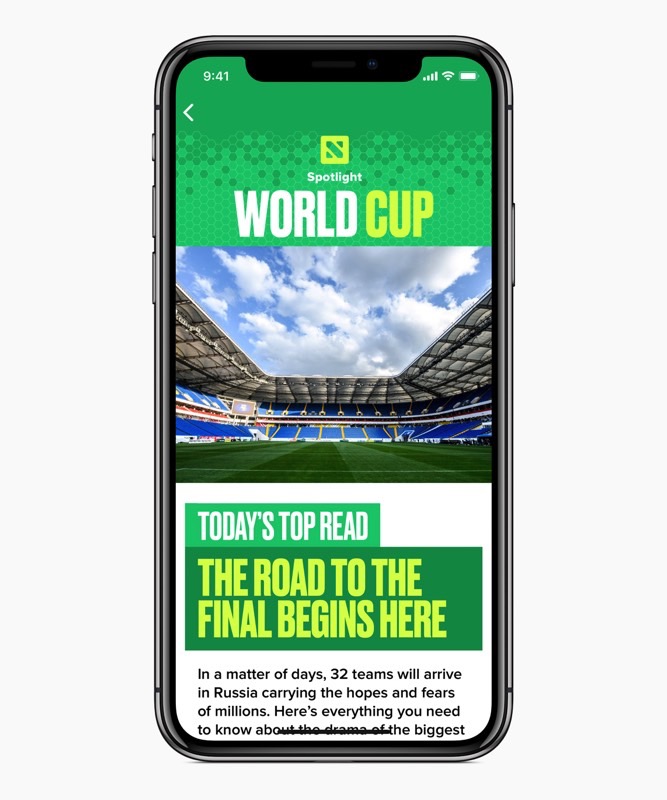 The Apple TV App on iPhone, iPad, and Apple TV, will let you keep up with World Cup action in the US and Canada, where the new Sports feature is available.
Each of the 32 participating nations will also get featured playlists on Apple Music, complete with the most exciting artists in a country, as chosen by local teams. Apple Podcasts, meanwhile, will feature an editorial collection entitled "The Beautiful Game," with shows about football. A similar collection on iBooks will also be available to fans.
Apple also says that the Clips video app is getting World Cup-themed graphics, in case you plan to attend the games in Russia.
Facebook's World Cup offering might not seem as rich as Apple's, but it's worth mentioning nonetheless. That's because Facebook is bringing the games to Facebook Messenger, a chat app that's used by more than a billion people, Apple product users included.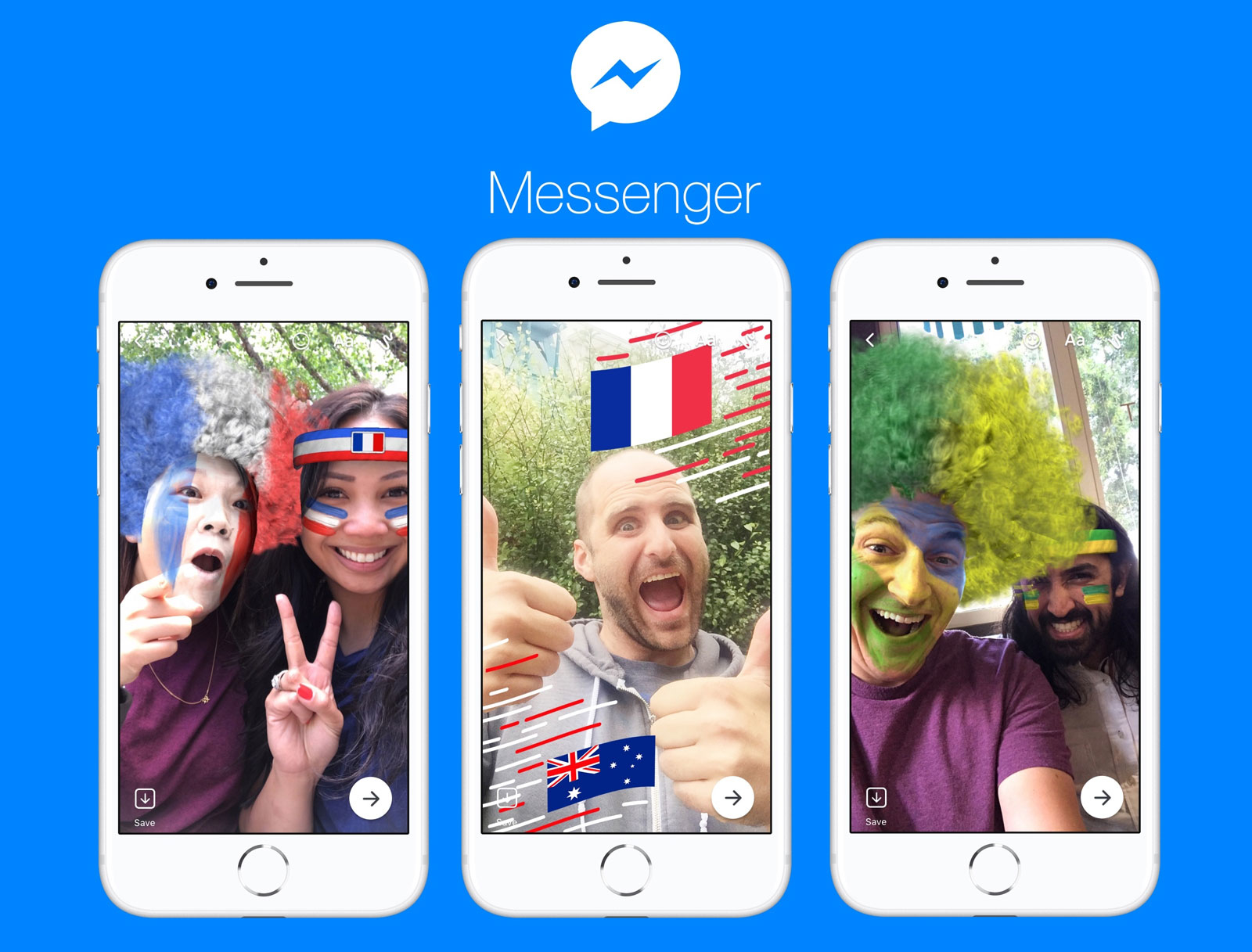 The Facebook Messenger app will have new camera filters for face paint and festive wigs for all the competing teams, according to Engadget. Moreover, a bunch of football-themed games will also be available to Messenger users.
As for me, "I can't wait to not watch Italy play the Netherlands."