tvOS 17 is Apple's upcoming operating system for the Apple TV and HomePod models. After two years of minor updates, it's unclear what the company might unveil to revamp the existing features for this hardware apart from small tweaks. Here's what we know so far about the company's next big update, tvOS 17.
What will Apple call the next tvOS?
It's always hard to predict what Apple will call its macOS operating system versions. With tvOS, however, things are a bit more straightforward.
If Apple follows the trend, tvOS 16's successor will be called tvOS 17. As of now, we still don't know the internal codename for this operating system. But even when we do, it won't matter, as it won't change how the company will name tvOS.
tvOS 17 features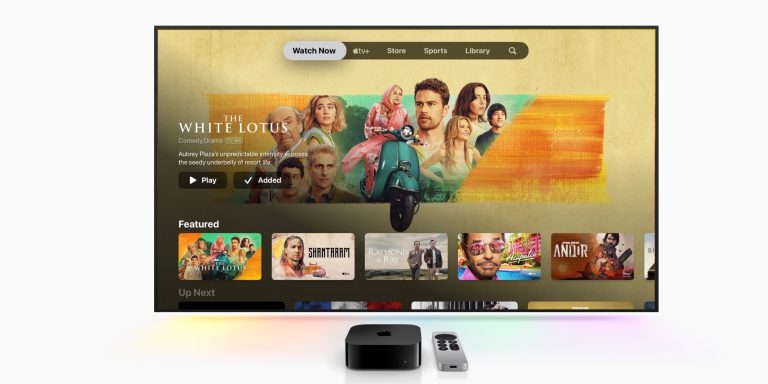 Unlike hardware releases, it's difficult to know which software improvements Apple will bring to its new operating system since it's all in-house. In January, Bloomberg's Mark Gurman said iOS 17 could have fewer features since it focuses on the company's Mixed-Reality headset and the upcoming xrOS software.
If that turns out to be accurate, tvOS 17 could have another mild year. After introducing Matter support to Apple TV and HomePod last year, Apple could introduce 2023 a better Home interface for tvOS.
In addition, tvOS relies very much on the company's services, such as Apple TV+, Apple Music, Apple Arcade, and Apple Fitness+, so changes in these services would also mean new features for tvOS users.
Unlike when Apple introduced the HomePod more than five years ago, the new smart speaker from the company has more mature software now. Users, for example, are waiting for an international expansion of Siri languages and for Apple making the personal assistant more intelligent.
tvOS 17 release date
If Apple follows the trend, the company will unveil tvOS 17 at the WWDC 2023. The conference hasn't been announced yet, but it usually takes place in the first week of June. After that, tvOS 17 will be available for developers to try out.
Around July, a public beta will be made available, with the official release date expected to be September, around iPhone 15 announcement.
Compatible Apple TV models
Since Apple introduced tvOS, the company has been supporting all Apple TV models, starting with the 2015 HD version. It's unclear if Apple will drop support for this model to focus only on the 4K models.
Currently, these are the set-top boxes and smart speakers that are supported by tvOS 16:
Apple TV HD (2015)
Apple TV 4K (1st gen)
Apple TV 4K (2nd gen)
Apple TV 4K (3rd gen)
HomePod (1st gen)
HomePod mini
HomePod 2