Tesla is adding quite a few features with its latest app update.
Spotted by Not a Tesla App, the 4.19 update to the Tesla app adds its new "Drive on Sunshine" feature, makes the charging membership available to non-Tesla owners, and also shows more details about charging speeds and capacity.
The biggest update with the app update is the company's new "Drive on Sunshine" feature. For Tesla owners with a solar system, the feature will use the excess solar energy that they are producing in order to charge the vehicle. It's certainly Tesla's version of clean energy charging that has been rolling out to other products like the iPhone.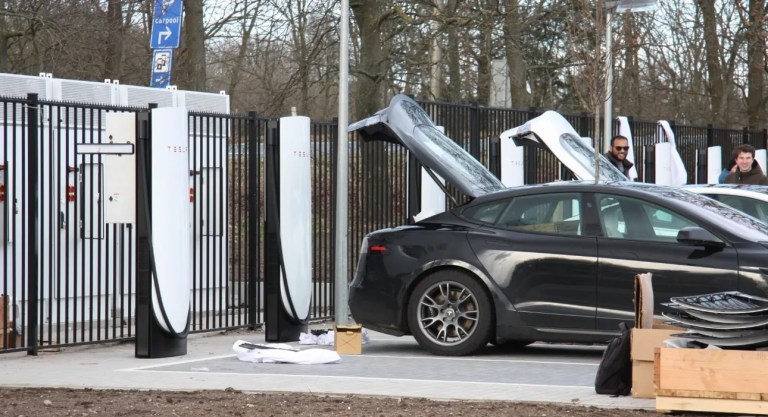 In addition to Drive on Sunshine, the latest app update also adds the ability for non-Tesla EV owners to sign up for the company's charging membership. The membership, which costs $12.99 per month, gives non-Tesla owners the same charging rate as Tesla owners at the company's Supercharger stations. Without the membership, non-Tesla EVs will be charged a premium when charging at a Tesla charger.
That addition comes a couple of weeks after the company started to roll out its Supercharger network to non-Tesla EVs in the United States. While it's only enabled a small number of chargers so far, it plans to roll out non-Tesla EV charging to most Superchargers in the country. Marques Brownlee (MKBHD) recently charged a Rivian R1T at a Tesla Supercharger if you want to check that out.
The latest version of the app also adds more detail to charging. Now, the app will show you how much battery capacity is unavailable due to it being too cold out.
Today's updates come in the same week that we got our first look at Tesla's next-generation Supercharger in the Netherlands. The company is also now under investigation for reports that the Model Y steering wheel is falling off.