We're still a few days out from the beginning of CES 2018 in Las Vegas, but Lenovo is kicking things off early tonight with the unveiling of an extensive lineup of new laptops and monitors set to launch in 2018. These new laptop models all feature the new, 8th generation Kaby Lake R Intel processor, as well as lighter, slimmer designs.
The 2018 portfolio stretches across the ThinkPad T, X and L Series, at a range of prices and configurations for home use or business use. Basically, no matter what you're in the market for, Lenovo should have something for you.
First up are the X280 and X380 Yoga of the ThinkPad X Series, offering full performance in a compact design. The pair of laptops each offer up to an 8th gen Intel Core i7 processor, 16GB of DDR4 RAM and 1TB SSD. The X280 comes in 20% lighter and 15% thinner than its predecessor, with a 12.5-inch display and up to 13 hours of battery.
The X380 Yoga, on the other hand, is a 2-in-1 (as the name suggests) with Active Pen and Windows Hello support, along with a 13.3-inch FHD display and 13.6 hours of battery. The X280 starts at $999, while the X380 Yoga starts at $1,459. Both will launch in January, but a specific release date hasn't been announced.
Next is the T Series, which consists of the T480, T480s and T580. Starting at $989, the T480 is the cheapest of the bunch, with specs up to 32GB of RAM, 1TB HDD/SSD, a 14-inch FHD display and 14.5 hours of battery life. Starting at $1,289, the T480s is similar to the T480 is terms of specifications and design, but has slightly less battery life (13.5 hours) and comes in at just 2.9 pounds, making it one of the lightest business laptops of its kind.
Finally, starting at $1,079, the T580 is the largest 2018 T Series ThinkPad laptop, with a 15-inch FHD display, up to a 2TB HDD and up to 27 hours of battery life with dual batteries. All three T Series ThinkPads come with the choice of either an Intel HD Graphics 620 card or an Nvidia GeForce MX150. All three launch this month.
Then we have the L Series, featuring the L380, L380 Yoga, L480 and L580. The specs are virtually identical between the two L380 models, with up to 32GB of RAM, 512GB SSD, 12 hours of battery and 13.3-inch FHD displays. The biggest difference is the fact that the L380 Yoga bends backwards and turns into a tablet.
The ThinkPad L480 has a 14-inch display with up to a 1TB HDD and the ThinkPad L580 has a 15-inch display with up to a 2TB HDD, but both have the ability to offer AMD Radeon 530 graphics for those who want it. Coming in January, the L380 will cost $609, the L380 Yoga will cost $1,049, the L480 will cost $779 and the L580 will cost $769.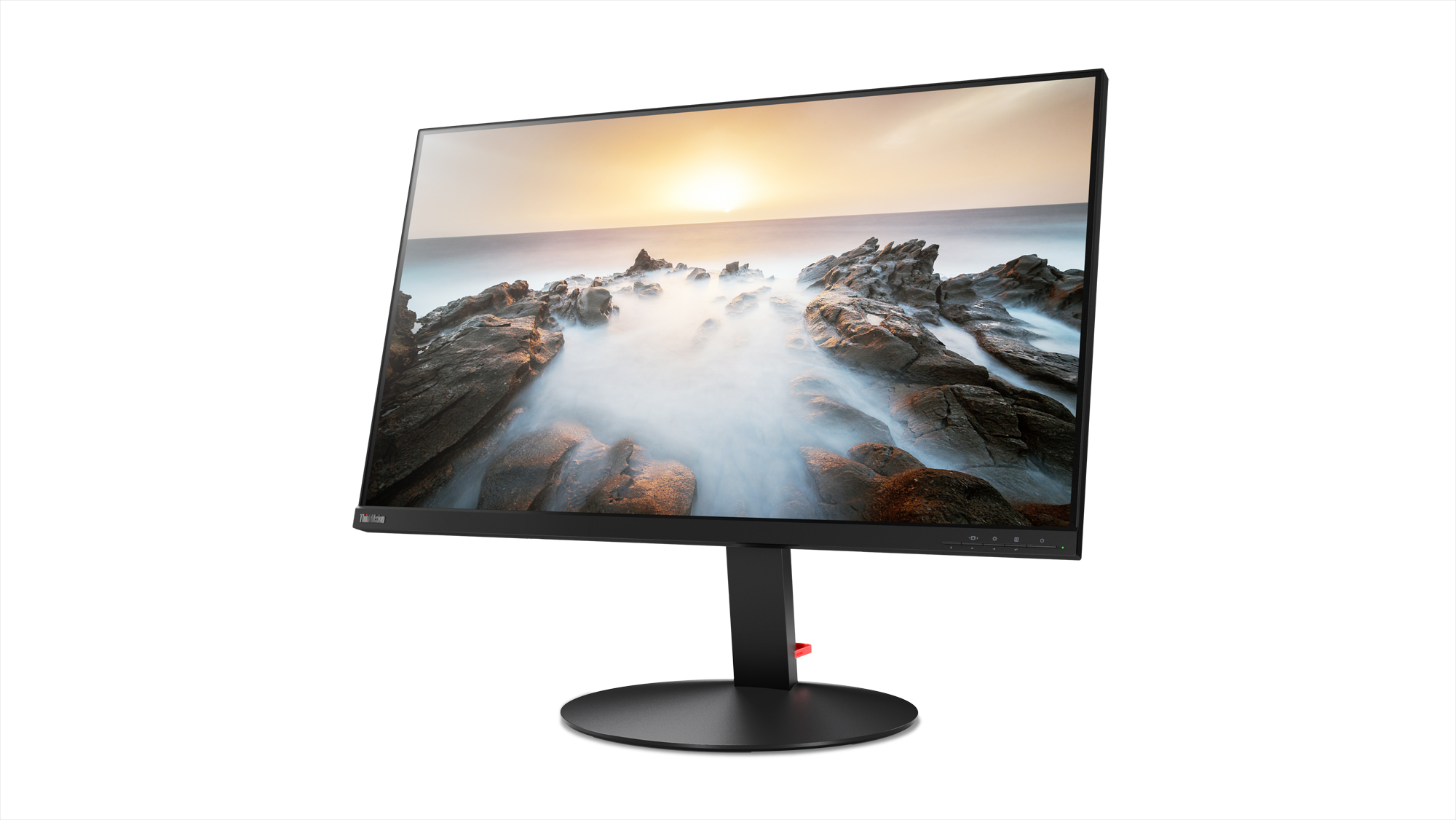 In addition to the nine laptops above, Lenovo also uncovered two new monitors and a docking station. The ThinkVision X24 is an ultra-thin 23.8-inch FHD monitor with narrow bezels and will retail for $249 when it launches in January. The ThinkVision P32u is a 4K monitor measuring in at 32 inches, featuring HDMI and Thunderbolt outputs. It won't be available until March, and will cost $1,349.
And Lenovo's final reveal of the night is the ThinkPad Docking Station, which has a one-touch slide-to-connect mechanism that will accommodate most 12, 14 and 15-inch ThinkPad laptops. There will be three models available this month: $199 for the Basic 90W, $249 for the Pro 135W and $299 for the Ultra 135W.