Most iPhone 8 rumors to date agree that Apple will launch three iPhones next year, including a radically redesigned iPhone 8, and two successors for the iPhone 7 and iPhone 7 Plus. A very puzzling rumor from Asia now claims that Apple is working on a 5-inch iPhone that will feature a vertical dual camera. Is this the iPhone 8?
The iPhone 8 is rumored to have a display of around 5 inches, not counting the side curves. The device is also rumored to have a dual-lens rear camera just like the iPhone 7 Plus.
Japanese blog Macotakara claims that a 5-inch iPhone is in the works for next year, without specifying any of its specs. This seems to be the iPhone 8, but the report doesn't mention whether it has an all-glass design (front and rear) and whether it'll feature a bezel-less display on the front.
Instead, Macotakara says the 5-inch iPhone would be similar in specs to the iPhone 7s and iPhone 7s Plus that are also in the making. The final specs for all phone will be decided in Apple's second quarter of the fiscal year 2017.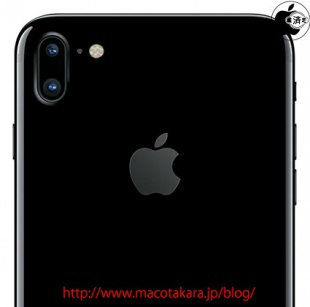 As for that vertical dual camera, we can only speculate at this time. No other iPhone 8 report mentioned the orientation of the dual camera.
The simplest explanation might concern internal real estate. One of the reasons there isn't a dual camera on the iPhone 7 is that it might not fit inside it. A 5-inch iPhone would be wider than the iPhone 7, but not as wide as the iPhone 7 Plus. It would also be taller than the iPhone 7. This might let Apple use a vertical dual camera setup on a 5-inch iPhone, whether it'll be called the iPhone 8 or iPhone 7s.
The dual-camera iPhone 7 Plus uses its two lenses not just for added zoom, but also to enable a "Portrait mode" that emulates the shallow depth-of-field found in far more expensive (and bigger!) SLR and mirrorless cameras. Putting that kind of capability in every single new iPhone would be a serious move by Apple to make the iPhone's camera better than ever.