It's game day, folks! In just a few short hours, Apple will announce the iPhone 7 series and a bunch of other products to go along with them. The iPhone 7 and iPhone 7 Plus are undoubtedly the stars of the show, and they have already appeared in numerous leaks so far. Of course, the leaks aren't stopping. The first official image of the iPhone 7 might have just been posted online, and it may have been accidentally leaked by Apple.
DON'T MISS: Oops: Apple just listed the iPhone 7 and iPhone 7 Plus on its website
Twitter user @the_malignant, a person responsible for a variety of iPhone 7 leaks, posted the following image a few hours ago, saying that this might be the first official press render of the iPhone 7.
Sure enough, the device in the image has all the design details we expect from the iPhone 7. There's only one antenna line each on the top and bottom, the headphone jack is replaced by what appears to be a speaker grille, and the rear camera is bigger – the image shows the 4.7-inch iPhone 7, which we can tell by looking at the single-lens rear camera.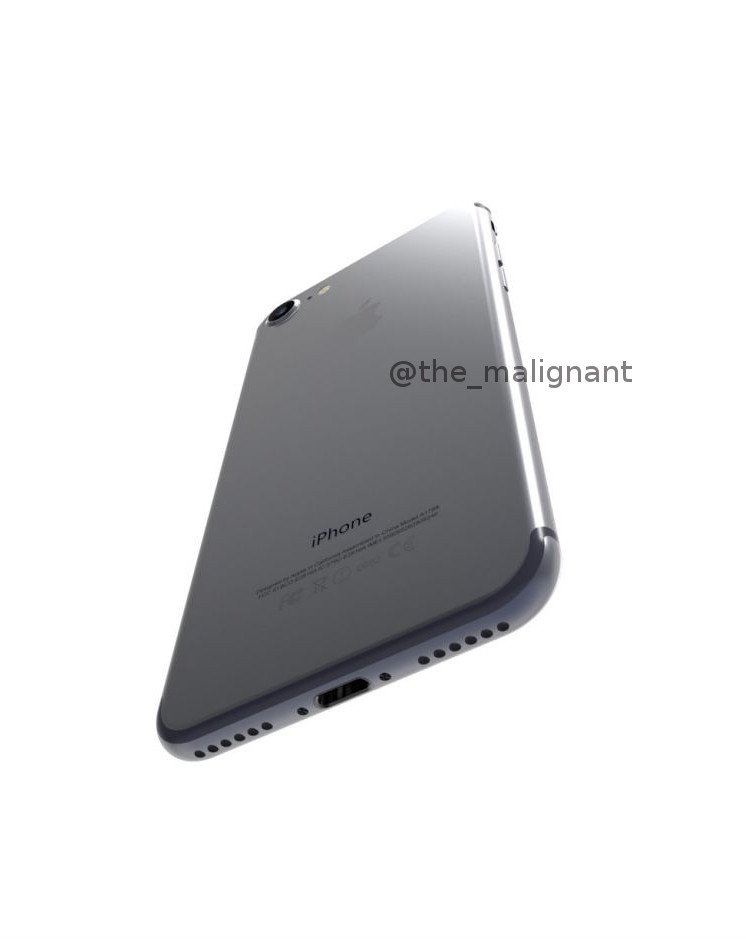 But how do we know it's a real thing and not a 3D render coming from a skilled designer? The leaker explains that the "mystery" is "solved." "It's a snapshot of video presentation for China's event," he said in a second tweet, suggesting this image might be part of a video that Apple plans to show during today's iPhone 7 keynote. We'll know soon if the image above is indeed a real press render for the iPhone 7.
Of note, Apple on Tuesday mistakenly listed the iPhone 7 and iPhone 7 Plus on its website, seemingly confirming their official product names.