Apple's 2016 iPhone, which we still call iPhone 7 for lack of a better name, will have the same overall design introduced by the iPhone 6 in 2014 — and that's enough for many people to label it a "boring" upgrade. But that's hardly going to be the case, as the handset will receive various upgrades under the hood and certain new design choices that will foreshadow the massive radical iPhone redesign coming next year.
One of the things Apple is supposedly doing differently in iPhone 7, compared to iPhone 6 and iPhone 6s, concerns the cameras, which are likely to receive a number of intriguing upgrades. Now a new leak from right inside Foxconn, one of the main companies that builds iPhones for Apple, shows us the purported camera modules from at least one of the upcoming 2016 iPhones.
MUST READ: iPhone 7: Seriously, this phone sounds boring to you?
Posted on Twitter by @the_malignant, the first photo in the set below shows what looks to be a food tray featuring Foxconn logos to prove that the source originates from within the company.
The second image is what we're interested in, as it shows a tray of purported iPhone 7 camera modules. It's not clear what sort of cameras these are at this point, though there's plenty of information on that box that could help Foxconn track down the source of this particular leak.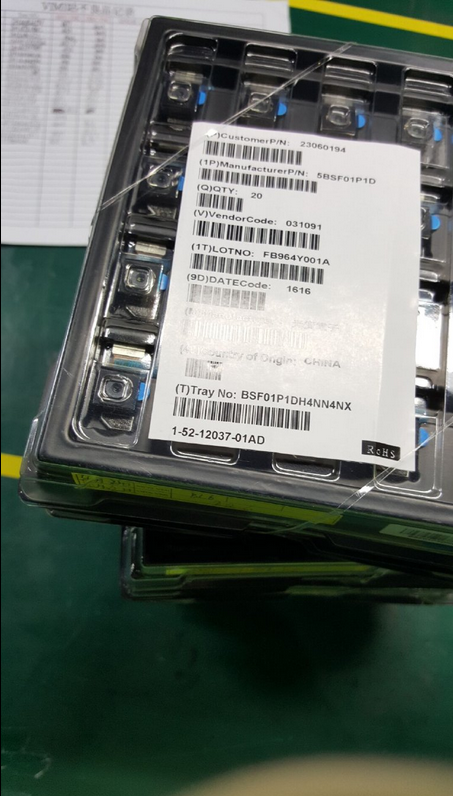 Assuming the camera modules are indeed headed for the iPhone 7, the leak indicates that iPhone 7 production has started. In fact, that's exactly what the tweet says: "#iPhone7 mass production has started. Batch of camera modules…let's go to work with full stomach at Foxconn."
Most rumors have shown that the 4.7-inch iPhone 7 is expected to feature a bigger camera than its predecessors, and the 5.5-inch iPhone 7 Plus is supposed to sport a dual lens rear camera. Every year, regardless of iPhone generation, Apple has improved the overall camera experience, so we expect the 2016 to bring various new camera features as well.