Apple introduced the iPhone 7 on Friday, showing images and videos of an iPhone 7 Plus and repeatedly calling an iPhone 7 in the process. For a few minutes, I was actually thrilled at the idea that the rumors were wrong. The iPhone 7 and iPhone 7 Plus might actually share the same dual-lens camera after all! But Apple would soon squashed my dream by revealing marketing images that showed the 4.7-inch sporting a single-lens camera. Then Apple explained its new camera tech for the iPhone 7 and the iPhone 7 Plus, insisting that both of them are some of Apple's finest work.
But the company failed to explain why the iPhone 7 doesn't have the same amazing DSLR-like features as the iPhone 7 Plus. After all, nobody wants to buy a big phone just because it has the better camera. And this is the first year that Apple is telling us that the best iPhone you can buy has to be the biggest one it makes.
So why did Apple have to settle? Let's look at the various reasonable explanations, at least from Apple's point of view. Because, as a consumer, I don't find this decision reasonable at all.
DON'T MISS: I already hate my new iPhone 7 and I don't even have it yet
Battery issues
The one problem Apple is yet to fully fix on iPhone is battery life. If there's one thing we learned from Apple over the years it's that the company wants to offer users similar or better battery life than last year's iPhone while adding new features. A dual-lens camera and an extra gigabyte of RAM might consume just enough energy to prevent Apple from saying on stage that the iPhone 7 has better battery life than the iPhone 6s.
Because space is limited inside the iPhone — and the dual lens module does need plenty of space — it's likely that Apple would have to make certain compromises accommodate it inside the smaller iPhone 7. And the only thing that Apple can cut is the battery. All the other components (RAM not included) are identical. Both iPhone 7 and iPhone 7 Plus have the same chips inside, so those can't be removed.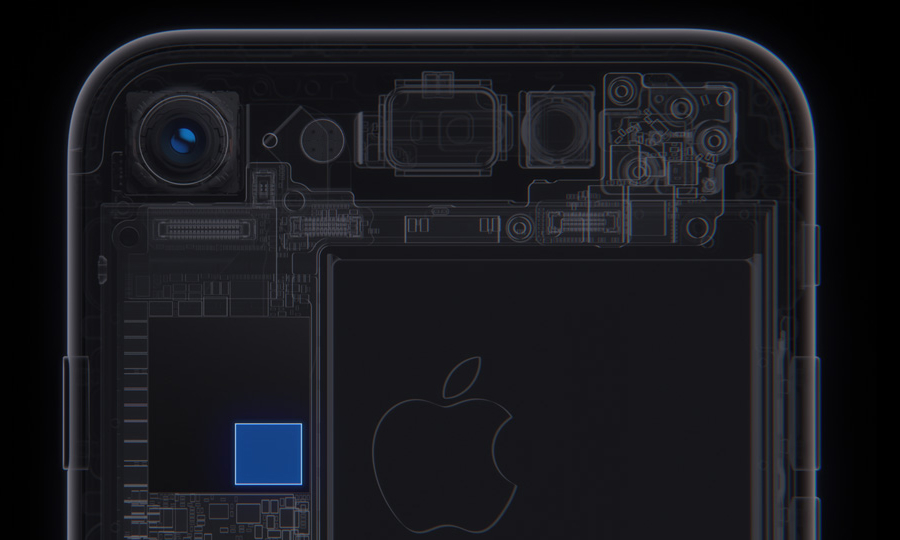 Check out the image above, posted by Apple on its website to highlight its new dedicated ISP chip that's inside the iPhone 7 and iPhone 7 Plus — and a chip that has a hand in executing that bokeh effect with the help of the dual-lens camera. You can easily see that space atop the iPhone 7 is rather limited, and an extra camera would mess things up for Apple. Specifically, that secondary front-facing speaker would be bumped out of place.
That's not the case with the bigger iPhone: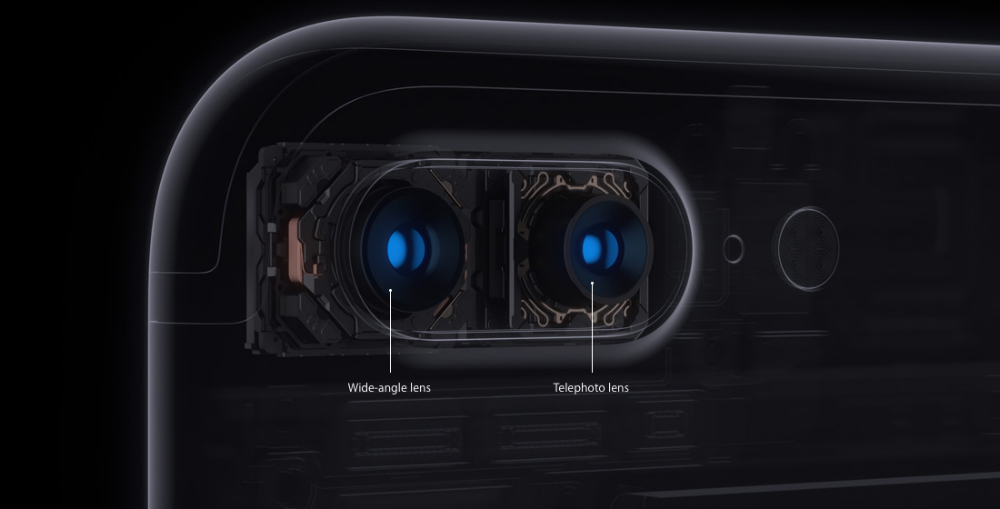 Let's look at the rear camera placements on the iPhone 6s and iPhone 6 in the following image, as provided by iFixit.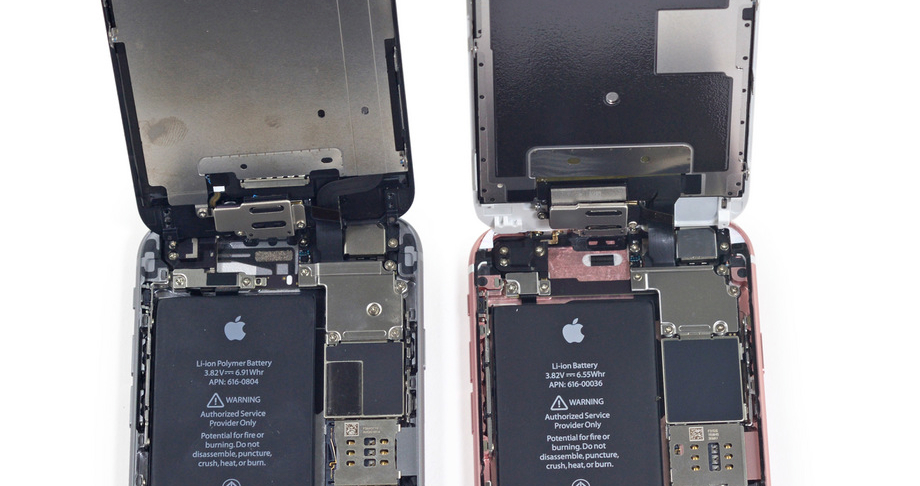 And here's what the rear camera placement looks on the iPhone 6s Plus, via the same iFixit teardown. There's definitely more real estate in there to play with.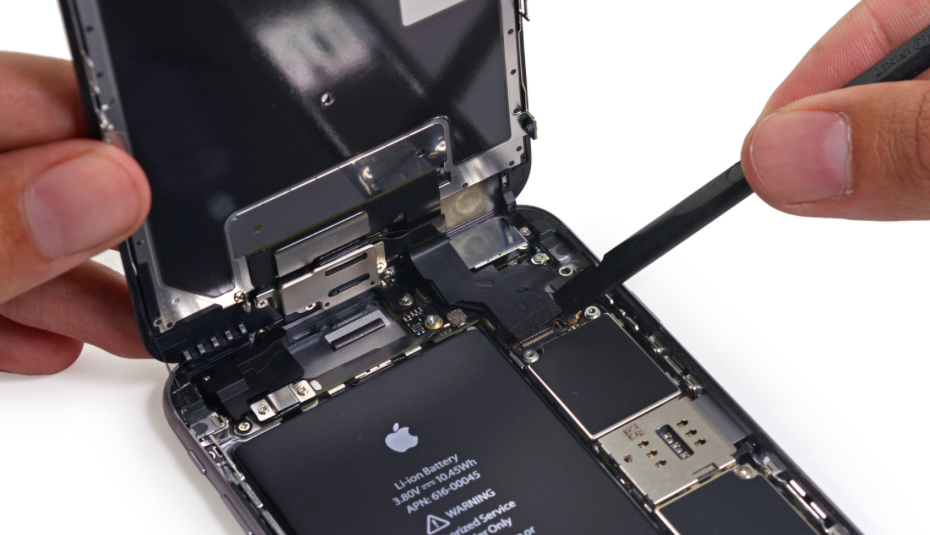 Dual-lens supply issues
Early rumors claimed that an iPhone 7 Pro would have a dual-lens camera, while the regular Plus model would have an improved single-lens iSight shooter. Then, insiders revealed that Apple fixed its supply issues, and all 5.5-inch smartphones would ship with dual-lens cameras.
It's possible that Apple may have considered including the dual-lens camera on the iPhone 7, but failed to get enough supply.
RAM supply issues
The iPhone 7 Plus is rumored to pack 3GB of RAM, 1GB more than the iPhone 7 Plus, because of that special dual-lens camera. Recent reports claimed that memory makers are increasing prices for smartphone RAM, as Apple has been gobbling so much supply.
It's possible that Apple didn't want to spend the extra cash for more RAM modules, or that its suppliers could not deliver as many components in time to meet iPhone 7 RAM demand.
Apple likes its money
Assuming component makers would have been able to deliver the extra camera and RAM modules needed for the iPhone 7, Apple would have to pay more for these components. This would mean that Apple would have to agree to smaller margins on iPhone 7 sales, as it probably didn't want to bump up the price of the handset compared to last year's prices. And since the 4.7-inch iPhone usually outsells the 5.5-inch phablet, Apple would have had taken a big hit.
Will Apple ever tell us?
So far, this is speculation on my part based on what rumors have said, what Apple revealed on stage and on its website, and on Apple's history. As soon as the iPhone launches next Friday, we'll know exactly what's inside the iPhone 7 and iPhone 7 Plus.
And who knows? Apple may choose to explain why people who buy new 4.7-inch iPhones won't get the same great camera experience Apple built for phablet fans.