iOS 11 is officially out, which means you can install it on your iPhone and iPad right now to experience some of the things Apple has been working on. If you've already tried the beta, then you've probably discovered all the secrets of iOS 11. If you're experiencing it for the first time, however, you should know that many things are changed, while others are just hidden.
Control Center
Swipe up from the bottom of the screen, and there's a new Control Center. It has a new design and comes with 3D Touch support. But the best part about it is that you can customize it to fit your needs. Customize Control Center from the Settings app.
Clearing notifications
Clear all notifications with a tap. Yes, you can, just hold onto that X until the Clear All Notifications menu appears.
Drag and drop
iOS 11 does drag and drop. The feature shines on iPad, but you can also use it on iPhone in select apps including the Notes and Camera apps.
Annotate screenshots
You can now instantly annotate screenshots before sharing them. No longer will you have to open them in a different app to do it. Just click on the screenshot thumbnail in the lower right corner after you take one, and annotate it. Share it, and you can then delete it immediately from the same interface.
Do Not Disturb While Driving
The phone will detect when you're moving too fast and advise you to turn on the Do Not Disturb While Driving. Or you can do it yourself from Control Center.
Apple Maps does lanes
When you are driving with Apple Maps on, you'll get lane guidance inside iOS 11. Pretty neat, although not new to Google Maps users.
Indoor maps
Speaking of guidance, Apple Maps will also help you not get lost while walking in certain locations like airports.
Screen Recording
It's finally here. Screen Recording is a great new addition to iOS 11, and it all "just works" directly from the Control Center.
QR reader
It took Apple a while, but the Camera app now scans QR codes. You don't need any other third-party apps for that. So just delete them.
Built-in document scanner
One other useful feature is the document scanner built into the Notes app. It does just what it says it does, which means you can delete one more app from your phone.
Better storage management
Speaking of storage, the iPhone will now tell you when you're running out of storage space and suggest ways to fix it. Go to the Settings app to see the new storage section which gives you more details about the way you're using your memory and recommendations on how to optimize it.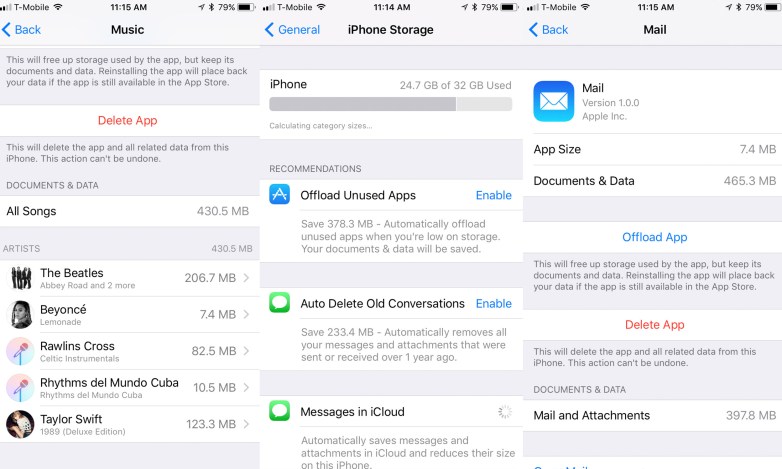 Files app
This isn't so hidden, as you'll see the new icon. But I still feel like I need to remind you that there's now a Files app on iPhone and iPad.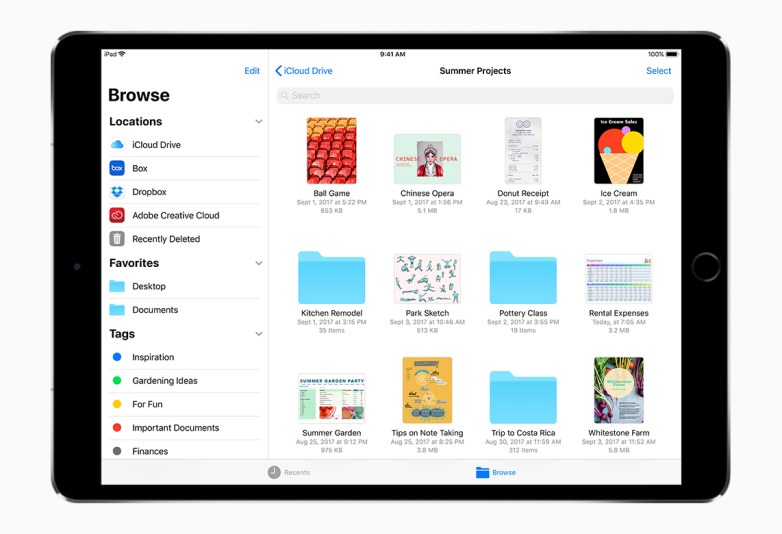 Text Siri
If you've ever wanted to text Siri, now you can, and it can be handy when you can't talk to the assistant. Just go to the Settings page and activate the Type to Siri option in the Siri menu.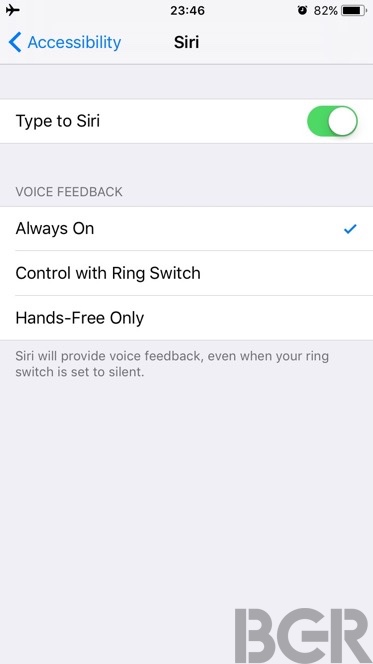 Instant Siri translations
This is something that can definitely help you out when you're out and about in a foreign country, as Siri translates what you're saying in real-time. It still needs an internet connection, so roaming charges may apply.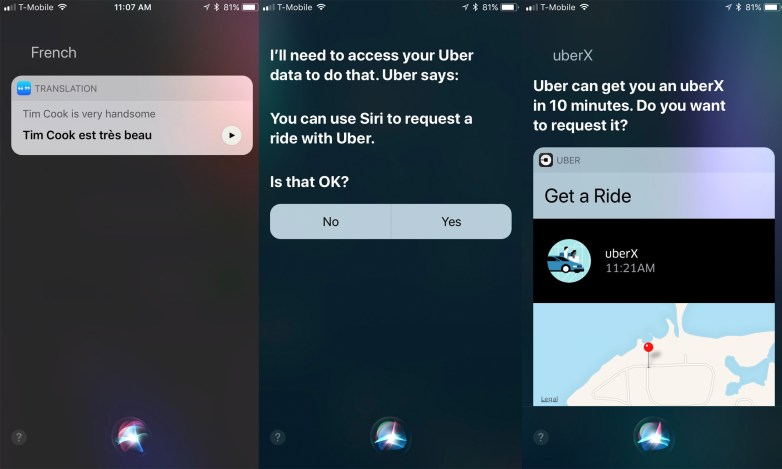 Dark mode
It's not really the dark mode that you were looking for, but head on to Accessibility in the Settings app and enable Smart Invert.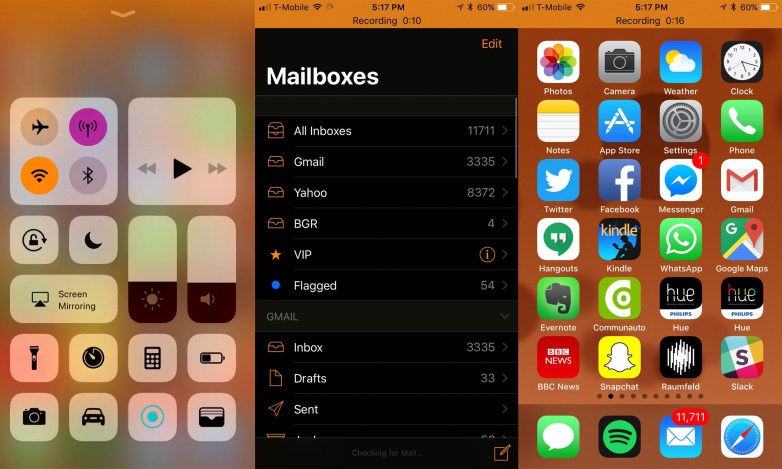 Auto-brightness
Speaker of light and dark, you should know the auto-brightness section has a new home. It's under Accessibility, in the Display Accommodations menu.
One-handed keyboard
It's not just for the iPhone Plus, it's for everyone looking for a more compact keyboard experience on these big iPhones. You'll find the option in the keyboard selector key — the emoji key. Just tap and hold it to select your desired keyboard mode.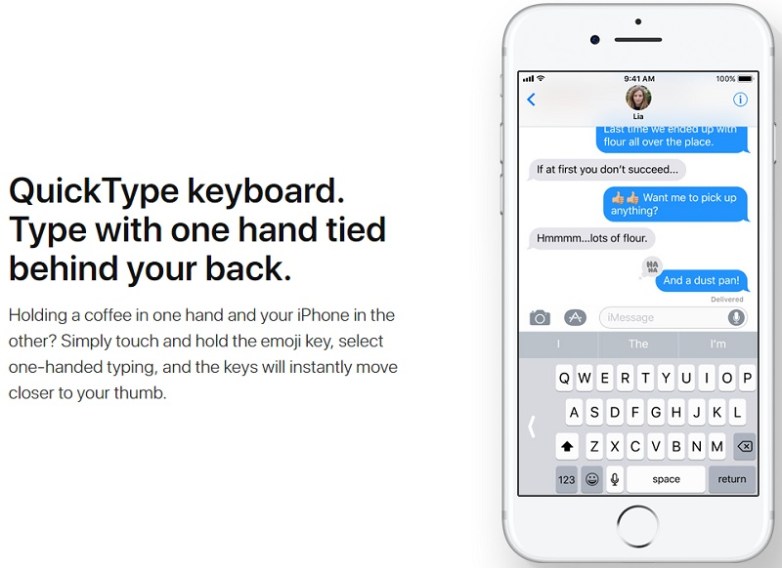 New SOS setting
Let's hope you never have to use this one, but pressing the side button five times will let you quickly initiate a call to 911.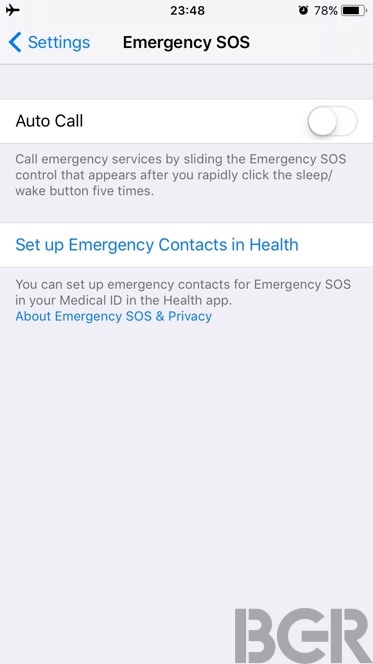 Quick iPhone 8 and iPhone X setup
You're upgrading to iPhone 8 and iPhone X? iOS 11 will let you transfer your settings from the old model with ease. The same goes for iPad and iPod touch. It's a neat trick that you'll rarely use.
Wi-Fi password sharing
Also, a feature you're hardly going to use is the new Wi-Fi password sharing feature. Your iPhone and iPad friends will thank you, however.