With iOS 11, Apple is taking a more hard-line stance when it comes to background apps intent on tracking a user's location. For starters, iOS 11 includes a new update to the Location Services pane whereby every single app will have to offer users the ability to prevent location tracking when an app isn't in use. As it stands now, some apps like Uber only offer users two options when it comes to allowing location access: always or never.
This, of course, has long been a point of frustration for privacy-minded users who would like to enjoy an app's services without giving up their location data throughout a given day. iOS 11 will thankfully alleviate such concerns.
iOS 11's updated Location Services pane can be seen below.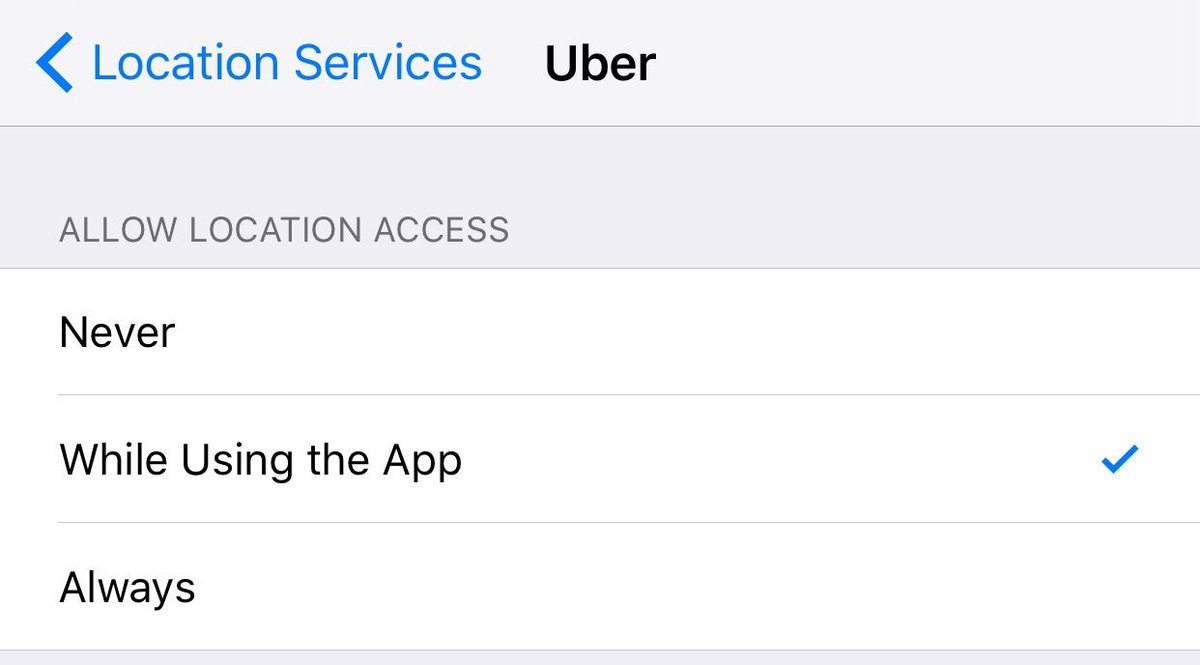 This of course is a welcome development that should have arguably been implemented a long time ago. Nonetheless, it's nice to see Apple finally step up to the plate. Not only that, but Apple with iOS 11 has another strategy to keep users abreast of which apps are always tracking their location.
Initially brought to light in the days following WWDC, anytime an app running in the background accesses user location data, iOS' blue location bar will appear.
This change could also help you uncover sneaky tactics developers use – like if a game you were playing had location-based ads, for instance. You would know something was up because the blue bar would appear and flash, naming and shaming the app in the process.

It will also better highlight the trade-off between what the app offers you… and the location data it needs. Users know that when GPS location is pulled too often, battery life can be affected. And they'll make their choices about apps accordingly, now armed with this information.
Indeed, this is overall a nice step forward in the interest of user privacy, though it might strike some users as annoying. If that is indeed the case, and if app usage is impacted, you can bet that app makers will adjust their apps accordingly.