Apple earlier this month discontinued the iMac Pro, an absolute workhorse of a machine that struggled to find much of a niche between entry-level iMac models and the Mac Pro. Apple's decision to remove the iMac Pro from its product lineup, however, shouldn't be interpreted as a sign that the company — as in years past — is neglecting its iconic all-in-one machine. On the contrary, there's mounting evidence Apple has plans to release upgraded iMac models in the near future.
Recently, developers stumbled across new data strings in the macOS Big Sur 11.3 beta which make reference to two brand new iMac models. Originally brought to light by 9to5Mac, the new machines are referenced as iMac21,1 and iMac21,2 whereas the current iMac models are referenced as iMac20,1, iMac20,2. Historically, an uptick in the first digit of a product identifier code indicates that a significant hardware revision is in the works.
That being the case, we can expect a refresh to both the 21.5-inch and 27-inch iMac models and, it stands to reason, Apple's upcoming iMac models will feature the blazing-fast ARM-based M1 processor that debuted on the company's line of MacBooks not too long ago. Incidentally, Apple is reportedly trying to shift its entire Mac lineup to M-powered processors by 2022.
A Bloomberg report from late last year reads in part:
The company's next series of chips, planned for release as early as the spring and later in the fall, are destined to be placed across upgraded versions of the MacBook Pro, both entry-level and high-end iMac desktops, and later a new Mac Pro workstation, the people said.
In light of the above, there's even a chance Apple may introduce new iMac models at its upcoming rumored spring event, though a fall launch is probably more realistic.
Design-wise, the overall look and feel of the iMac hasn't changed that much in over 12 years. This certainly isn't a knock against Apple as the current design is already incredibly minimalistic, a fact which doesn't leave Apple a lot of room to tinker with the design. Still, we've seen rumors that Apple's upcoming iMac models, for the first time in history, may be available in a slew of color options. According to noted leaker Jon Prosser, the available colors will be similar to the current color options available on the iPad Air. A rendering of what this might look like can be seen below: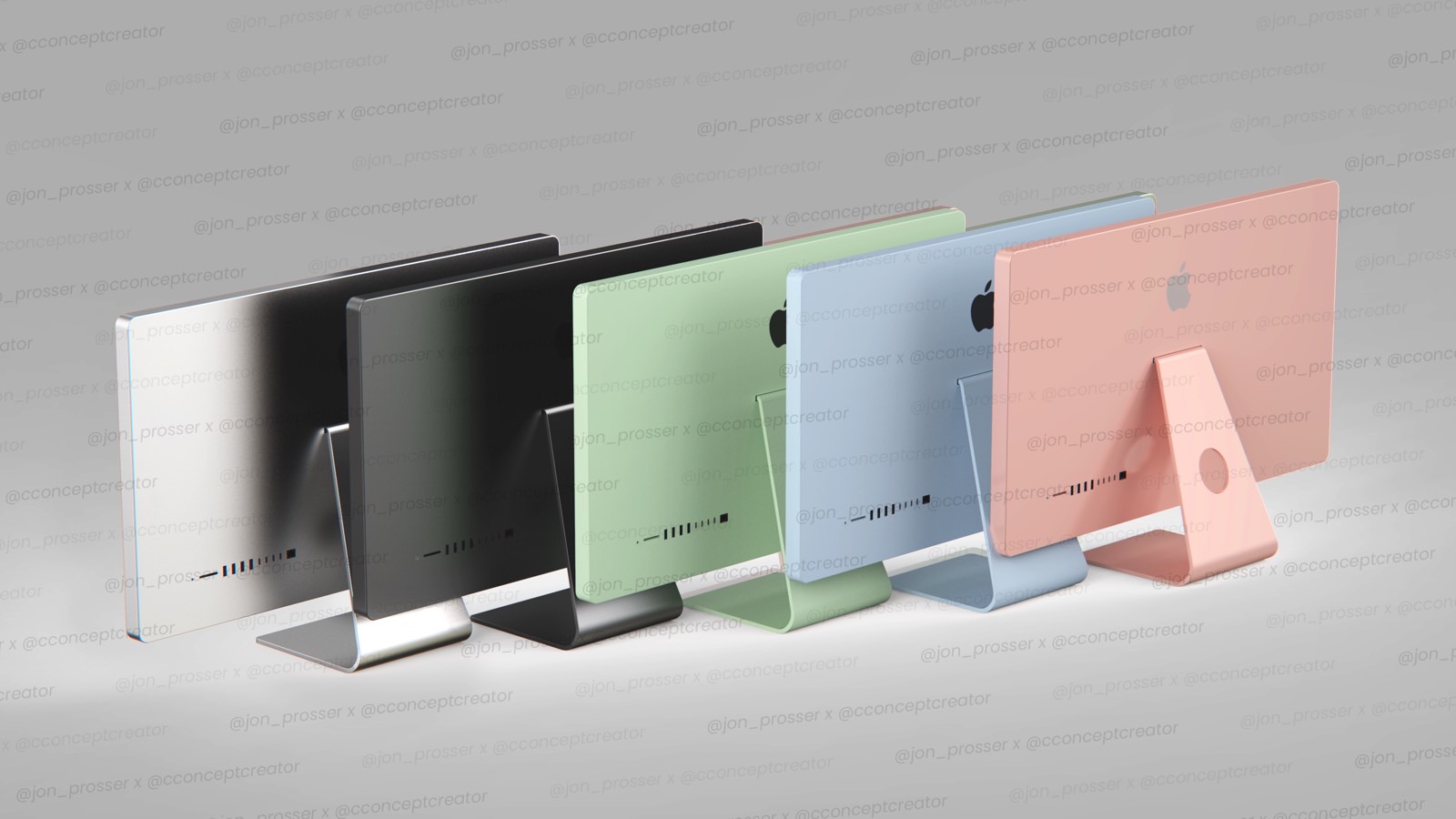 Prosser earlier this year also relayed that the new iMac design will borrow some design elements from the iPad Pro to the extent that the "chin" design will be replaced by a uniform bezel surrounding the display. A concept of what that might look like can be seen below.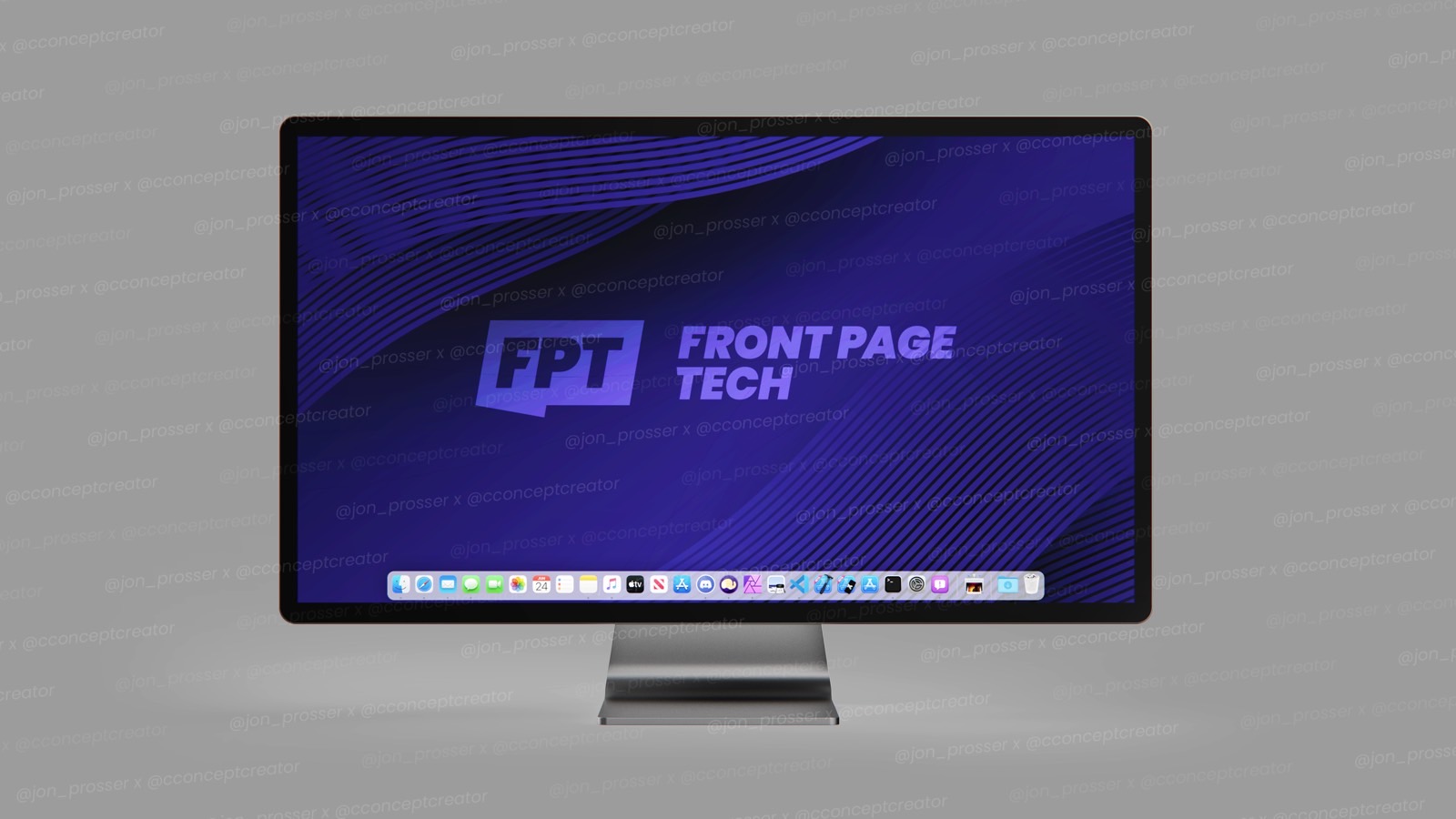 Prosser doesn't have a perfect track record with respect to Apple rumors, so these renderings should be taken with a grain of salt.
Regardless, it's safe to say that 2021 will see Apple introduce a long-overdue overhaul to one of its more iconic products.