It might look like a bulky old-generation square iPhone to most people, police included, but the device in the image above is a weapon. One that actually works, and one that could have people fooled.
The Ideal Conceal, which we told you about last March, is a .380 caliber handgun that's currently available for preorder. The gun is supposed to "hide in plain sight" and become "virtually undetectable," according to the Minnesota-based company that makes it.
"The idea for Ideal Conceal follows the present-day demand for handguns that people can carry on a day to day basis, in a manner that makes carrying a gun easy to do," the company says on its website. "From soccer moms to professionals of every type, this gun allows you the option of not being a victim.
The gun fires high-velocity ammunition, Business Insider reports, which means it can be discharged with speed. Furthermore, the gun does not have to be cocked before being fired.
When not in use, the gun can be "concealed" like in the image above, by folding it up.
When you'd need to use it like, the bottom side folds out to make up the gun's handle and reveal the trigger, like so: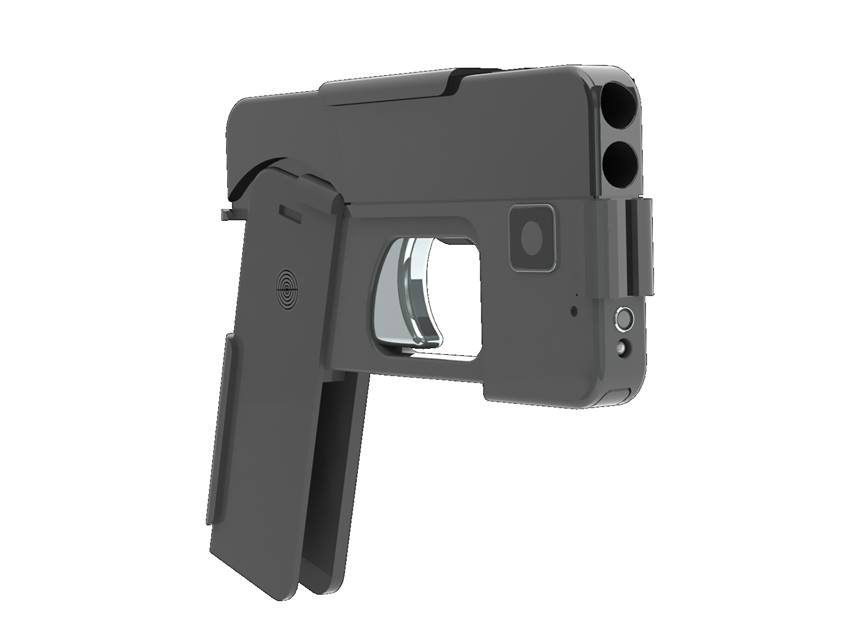 The gun retails for $395, and Ideal Conceal has already received over 12,000 preorders in the US, The Times notes.
The Ideal Conceal has police in Europe worried. The gun is expected to arrive illegally in the region in the coming months. Belgian police are apparently on high alert — a warning regarding the gun was already issued.
"To the eye, nothing can distinguish it from a mobile telephone," the warning read, according to local newspaper Derniere Heure. "Most people possess a smartphone, meaning that it can pass completely overlooked."