Infinity-O displays are the talk of the town right now, and that's because so many reports keep saying this is the kind of screen that will end up on the upcoming Galaxy S10 flagship. Samsung already unveiled this particular type of Infinity screen along five other versions at its SDC18, and that was just days after it teased the design with the help of an unannounced Galaxy A8s. On top of that, Chinese smartphone makers including Huawei and Lenovo are also expected to deliver smartphones with similar displays, although they'll have different marketing names to describe all-screen displays featuring a circular camera cutout at the top instead of a thick bezel. It's about to be the biggest trend in smartphones, and the Galaxy S10 will be one of the phones that starts it all.
Earlier, we showed you an image of a purported Galaxy S10 screen protector that teased the phone's new design, including its tiny top and bottom bezels. But the Galaxy S10 itself hasn't leaked so far, so screen protectors are about as close as we've gotten to "seeing" the Galaxy S10.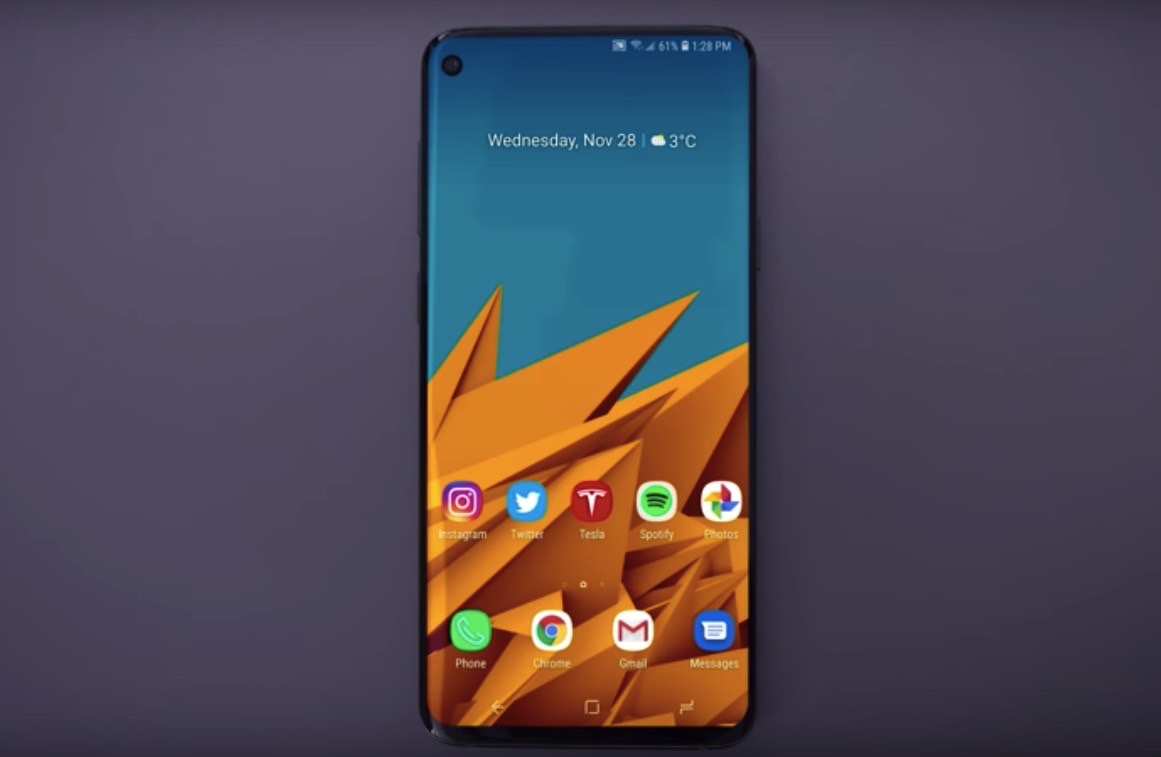 However, YouTuber Dave Lee came up with some stunning Galaxy S10 renders based on existing rumors and leaks to show us what the phone may look like.
The purpose of the Infinity-O screen is to increase the size of the display without making compromises like a notch. The O-shaped camera hole replaces the notch, and it's a lot easier on the eyes than any notch out there. Factor in the curved edges and the smaller top and bottom bezels, and you get a phone that's a lot closer to being "all-screen" than anything available right now.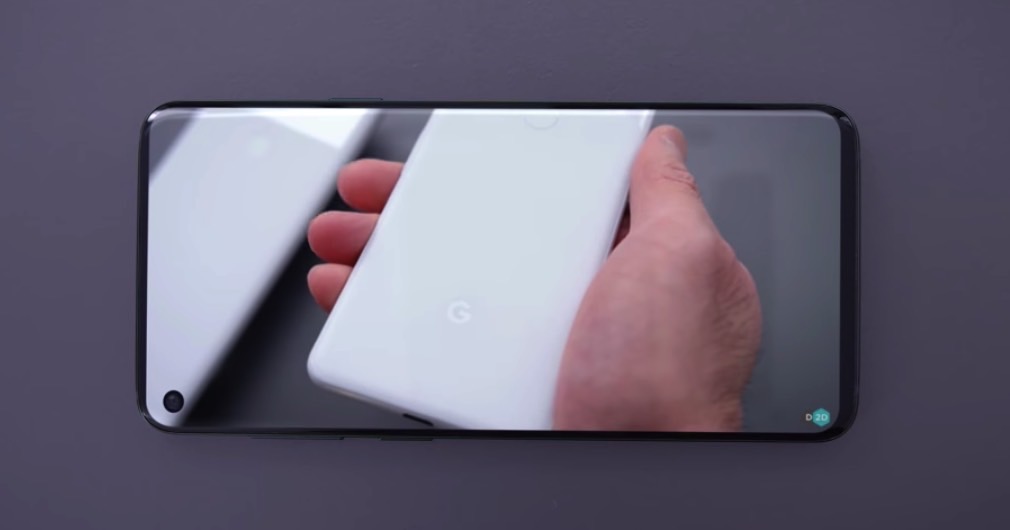 As great as these renders are, the camera placement may be a little off. The hole should be found closer to the status bar, and we already have evidence that supports Samsung's new Galaxy design. The following screenshot comes from FCC documentation for the unreleased Galaxy A8s. The notifications that appear near the top left corner are slightly displaced to the right, suggesting the UI accounts for the presence of the camera cutout: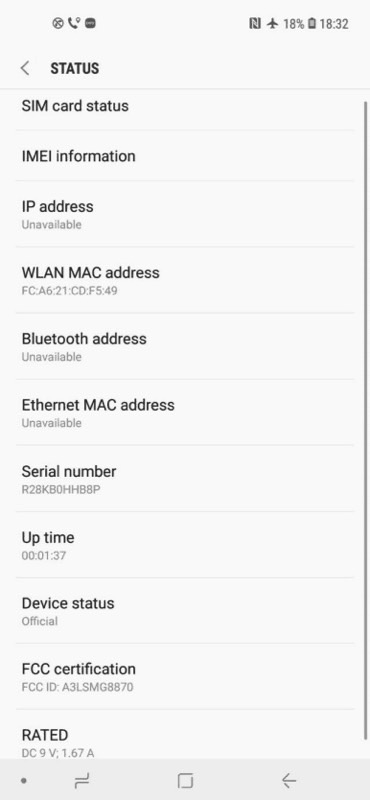 Lee's video, embedded at the end of this post, does a great job summing up the most recent Galaxy S10 rumors. The first smartphones with Infinity-O type displays should launch next month, including the Huawei Nova 4 and Galaxy A8s, nearly three months before the Galaxy S10 is official.