The Galaxy Note 7 will be unveiled on August 2nd and hit stores in the coming weeks – reports indicate the phone might be available for preorder as soon as Samsung's Unpacked keynote wraps up. But with a couple of weeks, until the phone become officials, we're still pounded by a large number of Galaxy Note 7 leaks. The latest one says the phone will have a bigger battery than the Galaxy Note 5, its predecessor. But that's not necessarily a good thing, given that the phone might have a smaller battery than the Galaxy S7 edge.
DON'T MISS: Apple's iPhone 7 finally gets a release date
Korean carrier SKT mistakenly published a webpage for the Galaxy Note 7, SamMobile reports, listing the phone's specs and features. According to the following image, the Galaxy Note 7 sports a 3,500 mAh battery, which is significantly bigger than the 3,000 mAh battery found in the previous Note model. However, that's 100 mAh less than the Galaxy S7 edge, something fans will immediately question.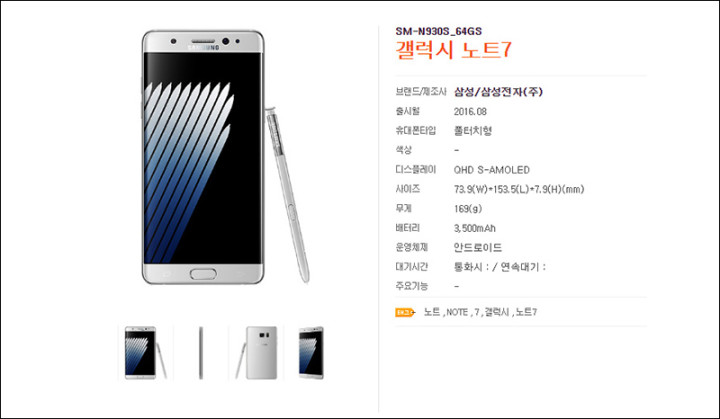 The Galaxy Note 7 will be slightly thicker than the Galaxy Note 5 and the Galaxy S7 edge, Android Central points out. But that's apparently not enough for Samsung to pack inside the new Note a battery that's bigger than anything else.
Let's not forget that every Note smartphone comes with a built-in S Pen stylus, which occupies plenty of space inside the phone, space that might be otherwise used to bump up the phone's battery. And a 3,500 mAh battery should offer users, even more, life than last year's Note.