In something of an unconventional move on Tuesday evening, Samsung announced that it will announce the Galaxy Note 7.
Maybe we should clarify.
The world's No. 1 smartphone company by shipment volume confirmed in a blog post on Tuesday that it will unveil its next-generation Galaxy Note 7 during a press conference next month. The event will take place in New York City on August 2nd, aligning perfectly with a number of earlier rumors that suggested Samsung's new Note phablet would debut on that date. Unfortunately, Samsung didn't confirm any other details about the phone or when it might be released.
Top Prime Day deals:
Amazon Fire TV Stick for $25
Xbox One Bundle for $270
Nexus 6P for $404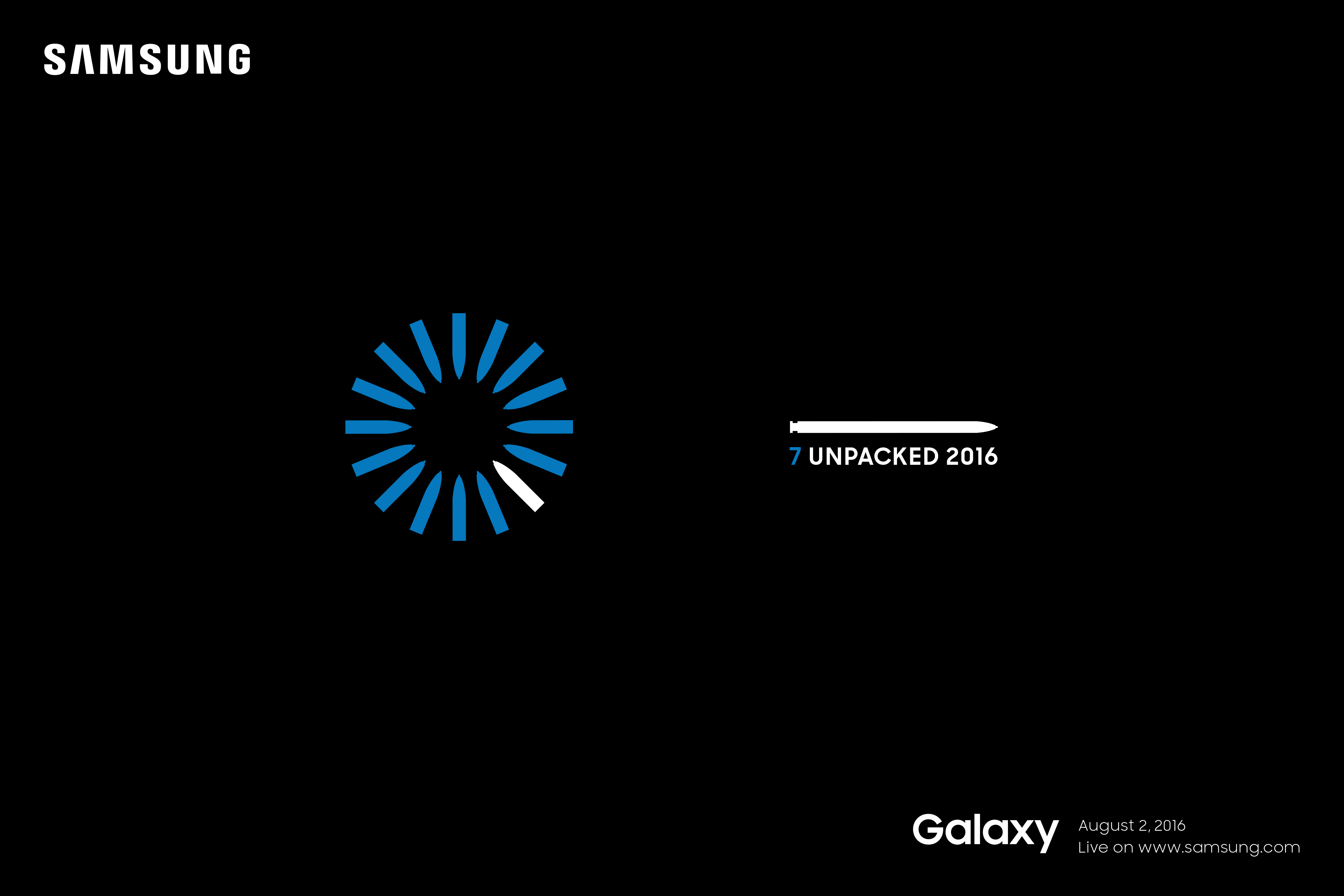 Precious few details can be inferred from the image above, which you can click to see at its full resolution. We know the new phone will be called the Galaxy Note 7 because Samsung told us as much in its blog post. As expected, Samsung has chosen to skip the "Galaxy Note 6" so that its flagship smartphones have the same number in their names moving forward.
Last year, Samsung released the Galaxy S6 and Galaxy Note 5. In 2016, the company will launch the Galaxy S7 and Galaxy Note 7.
Beyond that, the graphic above seems to confirm that this year's Note 7 will include a stylus, which was obviously already a fairly safe bet. We also know the company plans to stream the Galaxy Note 7's unveiling live so that Android fans can watch along. Beyond that, nothing has been confirmed.
A leak earlier on Tuesday gave the world its first look at what is believed to be a Galaxy Note 7 prototype. That device aligned with earlier leaks suggesting the Note 7 will feature a curved display similar to the one on the Galaxy S7 edge. Other reports have suggested that the phone will feature a 5.7-inch QHD Super AMOLED display, 64GB of storage, 4GB or 6GB of RAM, microSD support, a 12-megapixel camera, a 5-megapixel front-facing camera, IP68 water and dust resistance and an integrated iris scanner.