Facebook is about to launch a standalone Messenger application just for kids. It's the messaging application some parents have undoubtedly been waiting years to see. Messenger Kids comes with built-in parental controls, which means parents will be able to decide what they're children see, and more importantly, what they don't.
Unlike the regular Messenger app, the Kids version doesn't require the user — the child in this case — to have a Facebook account or phone number. Instead, parents need to log into their own Facebook accounts after downloading the mobile app to configure their kids' messaging experience.
As Engadget explains, kids won't even be able to add friends. Parents have to do it for them. And it only works if the parents of the kids who want to talk via Messenger Kids are friends on Facebook themselves.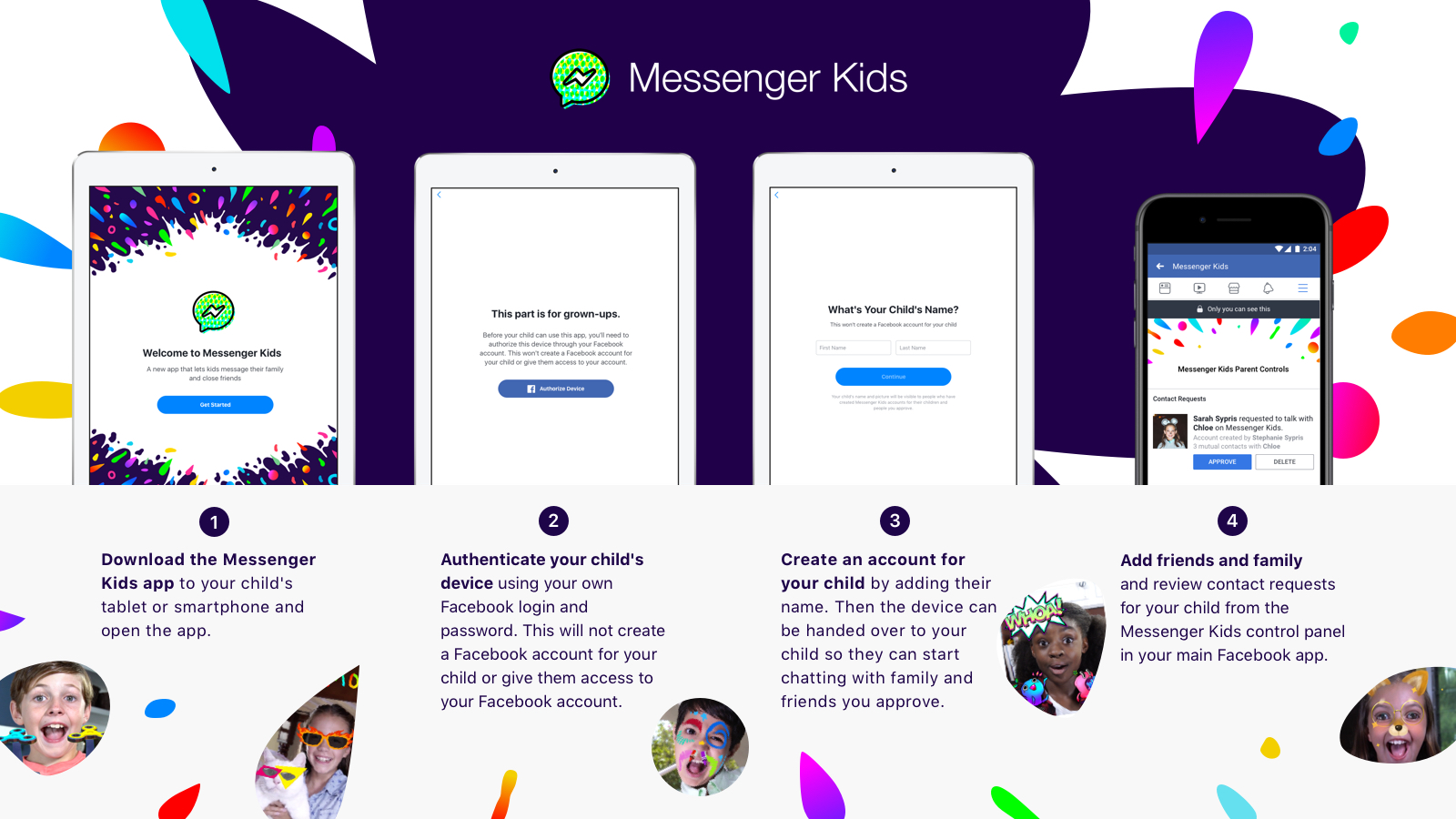 Parents can remove contacts from the app, and children can't reinstate them. Kids can also block and report users themselves, and parents will find out about it. Facebook will monitor all reports and ban harmful accounts.
This experience is tailored to devices that are given to kids, not the smartphones or tablets that parents use, which may already have a Messenger app installed.
The app itself is visually oriented, as children tend to prefer real-time video chats, Facebook told Engadget. But text-based conversations are also possible, just like the regular Messenger app. Features like emoji, GIFs, stickers, selfie frames and even AR experiences are available inside the app.
The application is available for preview in the US and will roll out to iPhone, iPad, and iPod touch initially. Android users will also get a version of the Messenger Kids at some point in the future.