Until a few days ago, Best Buy had the best Black Friday deal for the newly launched Pixel 3 series, offering buyers a $200 discount on either the Pixel 3 or the Pixel 3 XL. Then, Google announced its own Pixel 3 sales, that almost matched Best Buy's offer. A few days later, Verizon unveiled its Black Friday sale, revealing it'll cut the Pixel 3 or Pixel 3 XL price by $400 if you're willing to stay with the carrier for two more years. But forget all about those deals, as Best Buy is back with the best Pixel 3 deal of Black Friday 2018.
The Pixel 3 was unveiled only a month ago, but you'll be able to buy it for $400 off the regular price at Best Buy, but the deal is only valid on Thanksgiving Day and Black Friday — that's November 22nd and 23rd. Best Buy did not include the discount in its online Black Friday ad, but an in-store flyer, first but found by Droid-Life mentioned the sale: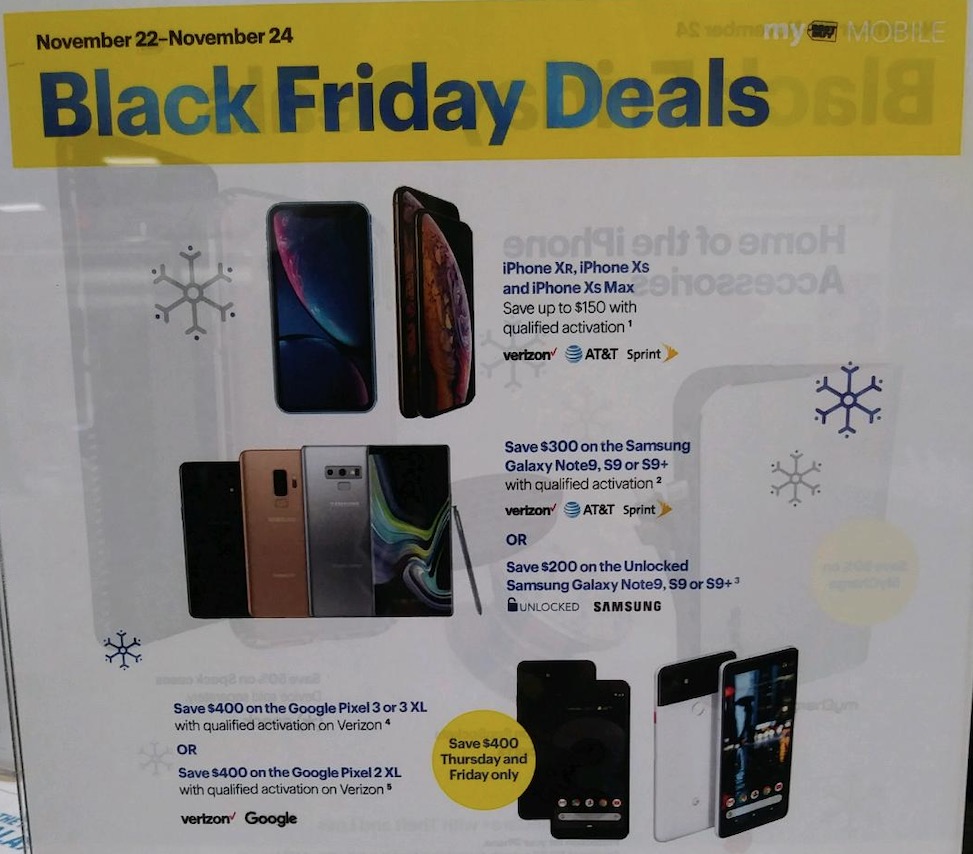 Unlike Verizon's offer, which requires you to stay with the carrier for 24 more months, Best Buy's deal has no such strings attached. You will still have to activate the phone on Verizon and pay the activation fee, but then you're free to switch to whatever carrier you desire. The Verge was able to verify that the discount is instant, by actually purchasing the phone.
That means you'll pay just $399.99 for the Pixel 3 or $499.99 for the Pixel 3 XL, as long as you're ready to act fast — add to that the $30 Verizon activation fee.
Google's Pixels come unlocked out of the box, but Best Buy still offers the better deal. Until Wednesday, you were able to save 50% of any Pixel 3 version as long as you purchase two phones. Now, you get to save $150 or $200 on the Pixel 3 and Pixel 3 XL, respectively.