With less than two weeks to go until Black Friday 2018, most retailers have already announced their sales for the upcoming Black Friday week, including Best Buy, which will have a huge selection of electronics on sale next week — here's everything you need to know. But Best Buy also happens to be the only retailer to offer you a Pixel 3 or Pixel 3 XL deal that's worth checking out on Black Friday, although there is one caveat.
The Pixel 3 and Pixel 3 XL have received great reviews, although various bugs have marred Google's launch. Performance issues, weird bugs, and the unavailability of spare parts are among the known Pixel 3 problems at launch, but many of them will be fixed in the coming weeks and months. We've seen this movie before. Also, the Pixel 3 isn't as fast as the iPhone XS or the OnePlus 6T that features similar hardware, and it's not as exciting as the Huawei Mate 20 Pro, a phone that packs 2019-grade features a few months early.
With all that in mind, the Pixel 3 and Pixel 3 XL stand out from the crowd of Android devices this year for two reasons: the camera, and the fact they're on Google's vision of Android that gets instant access to updates.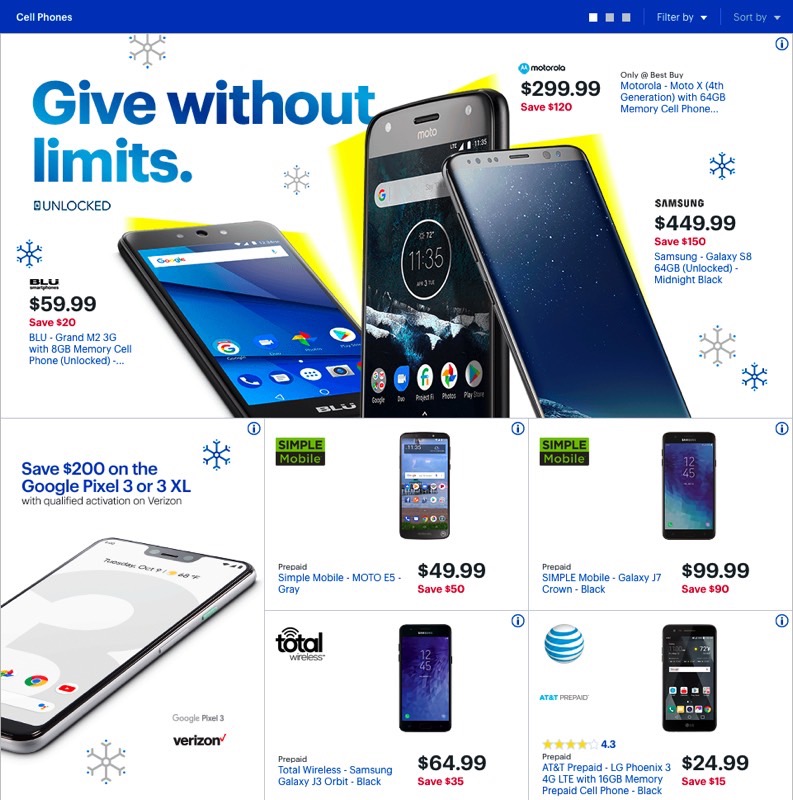 So if you were waiting until Black Friday to get your hands on one of these babies, you should check Best Buy's Pixel 3 deal right now. The caveat I was talking about? You have to stay with Verizon for the entire duration of your installment plan.
That's the only way to save $200 off the sticker price of either phone. The Pixel 3 XL would cost $699.99 instead of $899.99, while the Pixel 3 would retail for $599.99 instead of $799.99, but only if you buy the phone on a Verizon installment plan. As the terms of the sale explain, the promo isn't valid for one-time payment activations. That means you can't pay the full price, activate it on Verizon, and then switch to your carrier of choice.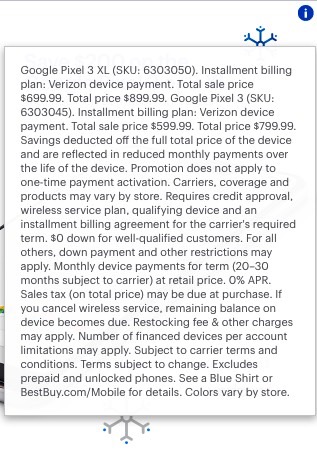 If you were planning on using the Pixel 3 with Verizon anyway, then you'd better check out this Best Buy deal right away, as this is the only retailer ready to discount the Pixel 3 for Black Friday. Not even Google, whose Black Friday offers were announced a few days ago, plans to discount the new phone. Best Buy also hosted a Pixel 3 deal a few days ago, offering buyers a free Nest cam with each purchase. 
Read more about Best Buy's Black Friday sale at this link.