If you had asked me what computer company would make an electric bike first, Acer would not have been at the top of my list.
Acer, the company you probably know as offering affordable laptop and desktop computers, has revealed that it is developing its own electric bike. In a webpage for the upcoming product, the company has provided a full breakdown of the design, specification, and features. As with many electric bikes, Acer is targeting the ebii towards "city dwellers looking to make their commutes easier."
The ebii will weigh 16kg (around 35 pounds), is between 145 – 185cm when folded and unfolded, and includes hydraulic disk breaks. Acer says that it can reach a top speed of 25 kilometers per hour (more than 15 miles per hour) and make it as far as 110 kilometers (more than 68 miles) in one ride. That's supported by a battery pack that can be fully recharged in around two and a half hours.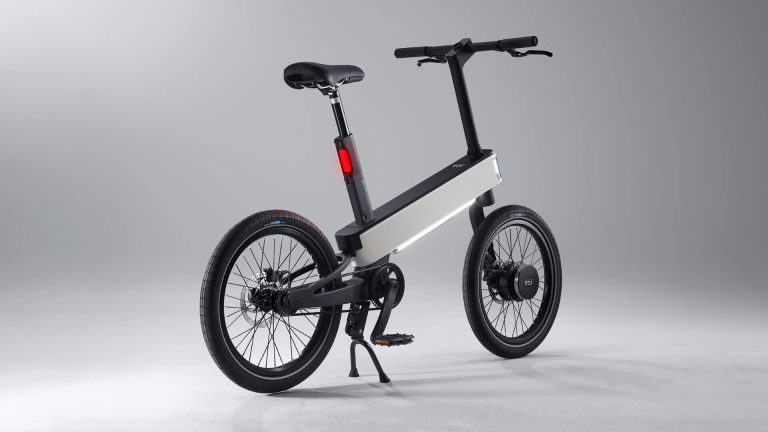 The company says that all of the bike's large components, including the battery and control box, are housed inside the bike's "intelligent vehicle control box." It is made out of an aluminum alloy frame, runs off a single-side hub motor, and features Air Fom tires to avoid flats. There's also a companion app called ebiiGO that allows users to lock and unlock the bike, check their speed and battery level, and track their navigation.
The announcement of the ebii brings Acer into the growing electric bike market. While the bike has been announced, Acer has not yet said when the bike will go on sale, where it will be available, or how much it will cost.
Rivian, the "electric adventure vehicle" company, has also recently been reported to be working on an electric bike. While Acer is focused on city riding, it wouldn't be surprising to see a company like Rivian focus more on a bike that you could take on the trail. Forget the AI wars. The electric bike wars are next!