Japan and ispace's HAKUTO-R Mission 1 lunar lander appears to have met a startling end, according to new photos captured by NASA's Lunar Orbiter. Based on the new images, astronomers say they have finally spotted the Japanese moon lander's crash site, finally bringing closure to the failed touchdown, which first made headlines in late April.
The HAKUTO-R Mission 1 lander was expected to touchdown on the surface of the Moon on April 26, around 1:40 a.m. JST. However, communication between the lander and the Mission Control Center was cut off, and while it was expected to resume after touchdown, no signal ever came. The mission would have been the first commercial lander to reach the lunar surface.
While it appears we have found the Japanese moon lander's crash site, ispace and the Japanese Aerospace Exploration Agency (JAXA) both say the mission was still a success, providing the company and the space agency with a ton of useful data for future attempts. Even executing the landing phase is a huge step towards getting a lander on the ground in good condition.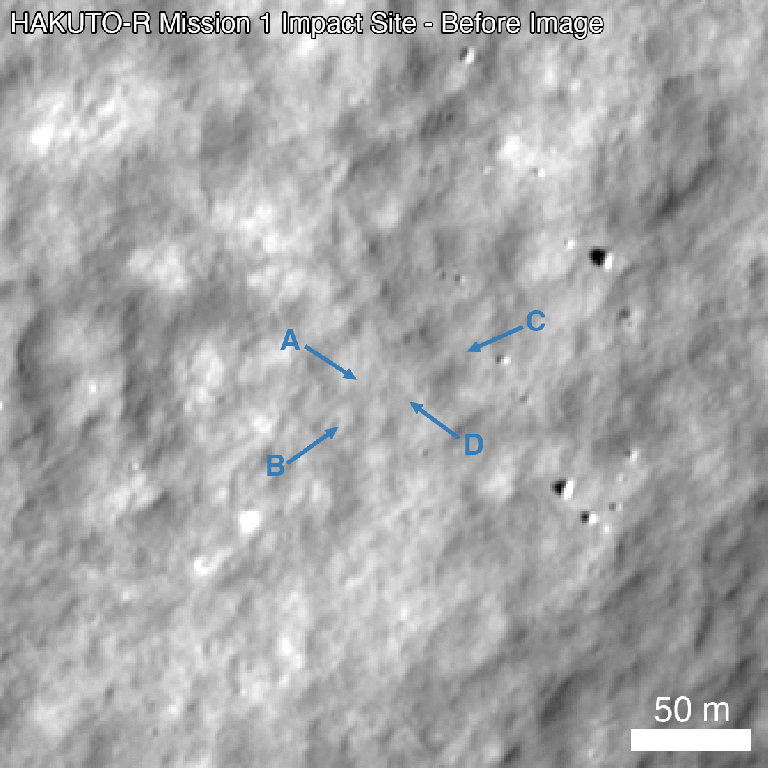 Moon exploration is ramping up, too, with NASA preparing to return humans to the Moon with its Artemis III mission, which is currently set to utilize SpaceX's Starship landing system if the company is able to get it up and working correctly by then. If SpaceX cannot provide the landing system, NASA is also working with Blue Origin to create a possible lunar landing system.
ispace and JAXA launched the HAKUTO-R mission 1 Lunar Lander in December. After a few months of traveling to the Moon, it was expected to set down in April. However, now that NASA's Lunar Orbiter has spotted the Japanese moon lander's crash site, future missions could provide additional details about what went wrong.
Either way, ispace and JAXA say they are already prepping future missions, which will take all the new data into account as they try to land a commercial lunar lander on the moon once again.