NASA's OSIRIS-REx returned to Earth last month, dropping off NASA's first-ever asteroid sample in the Utah desert, where it was rushed away to a secure NASA facility to be opened and then studied. However, NASA says it has run into a good problem to have while trying to open the spacecraft: there are way more asteroid samples from Bennu than they expected.
Since the landing of the spacecraft near the end of September, NASA has been working to open the TAGSAM (Touch-and-Go Sample Acquisition Mechanism) head, which will allow the team access to the brunt of the Bennu asteroid sample. However, doing this has taken much longer than expected.
"The very best 'problem' to have is that there is so much material, it's taking longer than we expected to collect it," Christopher Snead, deputy OSIRIS-REx curation lead at NASA's Johnson Space Center, shared in a statement. This "problem" means that NASA and other astronomers will have an abundance of material to study in relation to the asteroid Bennu.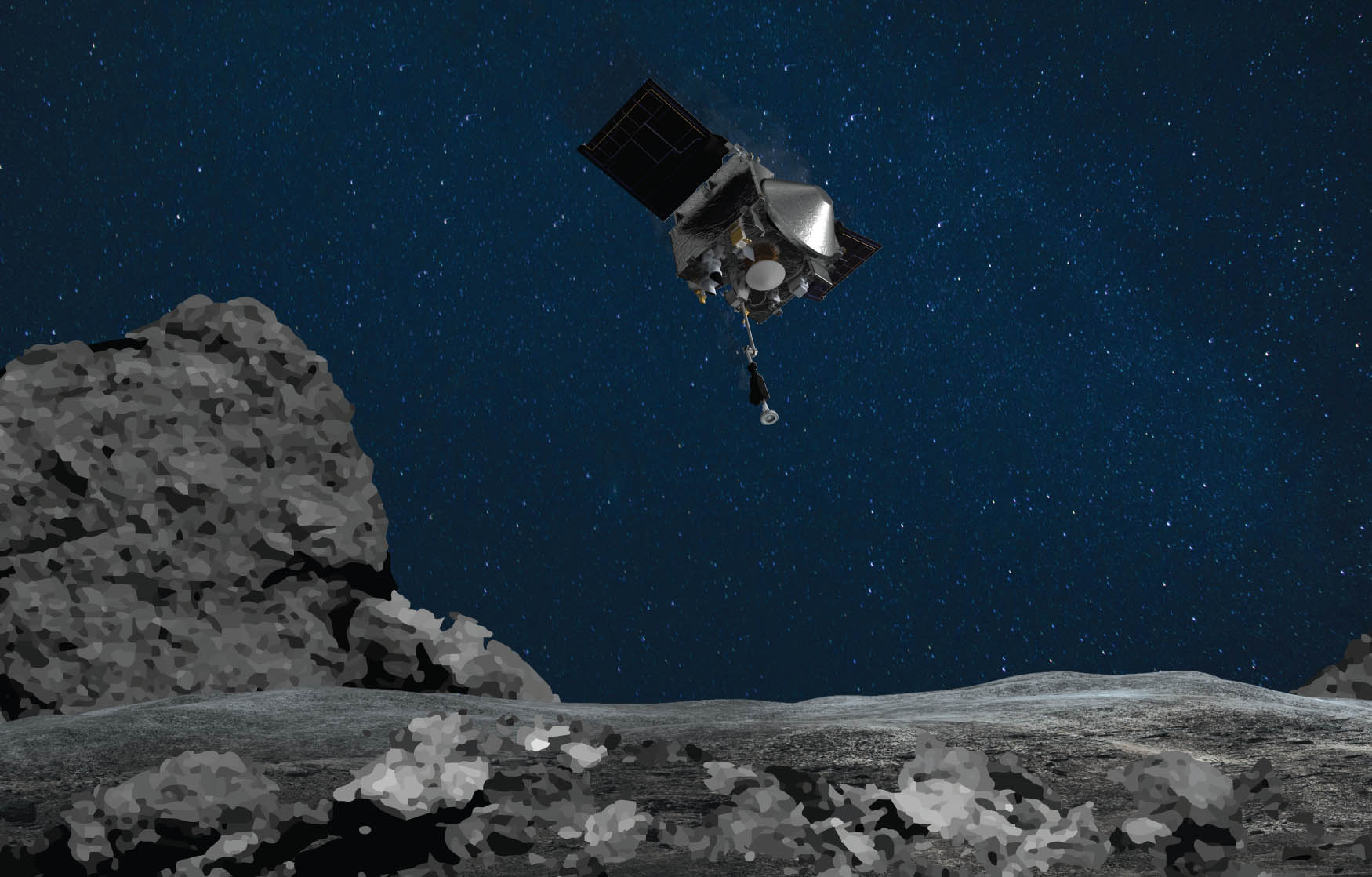 It's good news, even if it means it will take longer to get everything sorted and secured. Bennu is a small near-Earth asteroid that passes close to Earth every six years or so. In fact, it has a very small chance of colliding with Earth in 2182. Because of its relative closeness to our planet, Bennu was an excellent option for OSIRIS-REx to travel to and collect an asteroid sample from.
But when NASA's spacecraft touched down on Bennu in 2020, we learned that the asteroid is much more fragile than expected. Instead of being a bunch of small debris – like rocks and dust – pushed close together by the asteroid's gravitational pull, we discovered that everything is actually held together rather loosely. OSIRIS-REx was still able to capture a solid asteroid sample of Bennu, though, and it soon began the trek back home.
This looseness likely played a large role in the TAGSAM picking up so much extra material, alongside the material leaking out of the TAGSAM before it was completely stowed. While it might be a bit annoying to have to slow down the process of getting to the real samples, NASA is very happy to have a problem like this.