A mountain peak in the Silvretta Alps which was once covered in permafrost has collapsed after an extended period of warmer temperatures. The collapse sent more than 3.5 million cubic feet of rock crashing into the valley beneath the peak, reports estimate. Now, scientists have warned that we could see more collapsing mountain peaks if global temperatures continue to rise.
Videos of the peak collapsing showcase the way that the permafrost, which has held the peak together for centuries, fell apart, letting the rock and dirt that makes up the peak flow freely. Overall, the peak is believed to have lost around 60 feet, or 19 meters, of its height.
Obviously, there isn't anything we can do about this particular peak losing so much of its rock and height. However, there are a lot of concerns over the fact that other collapsing mountains could threaten towns and villages near them if the global temperatures continue to rise. This, of course, doesn't even take into account the threat of the rising sea level that the melting ice shelves may cause.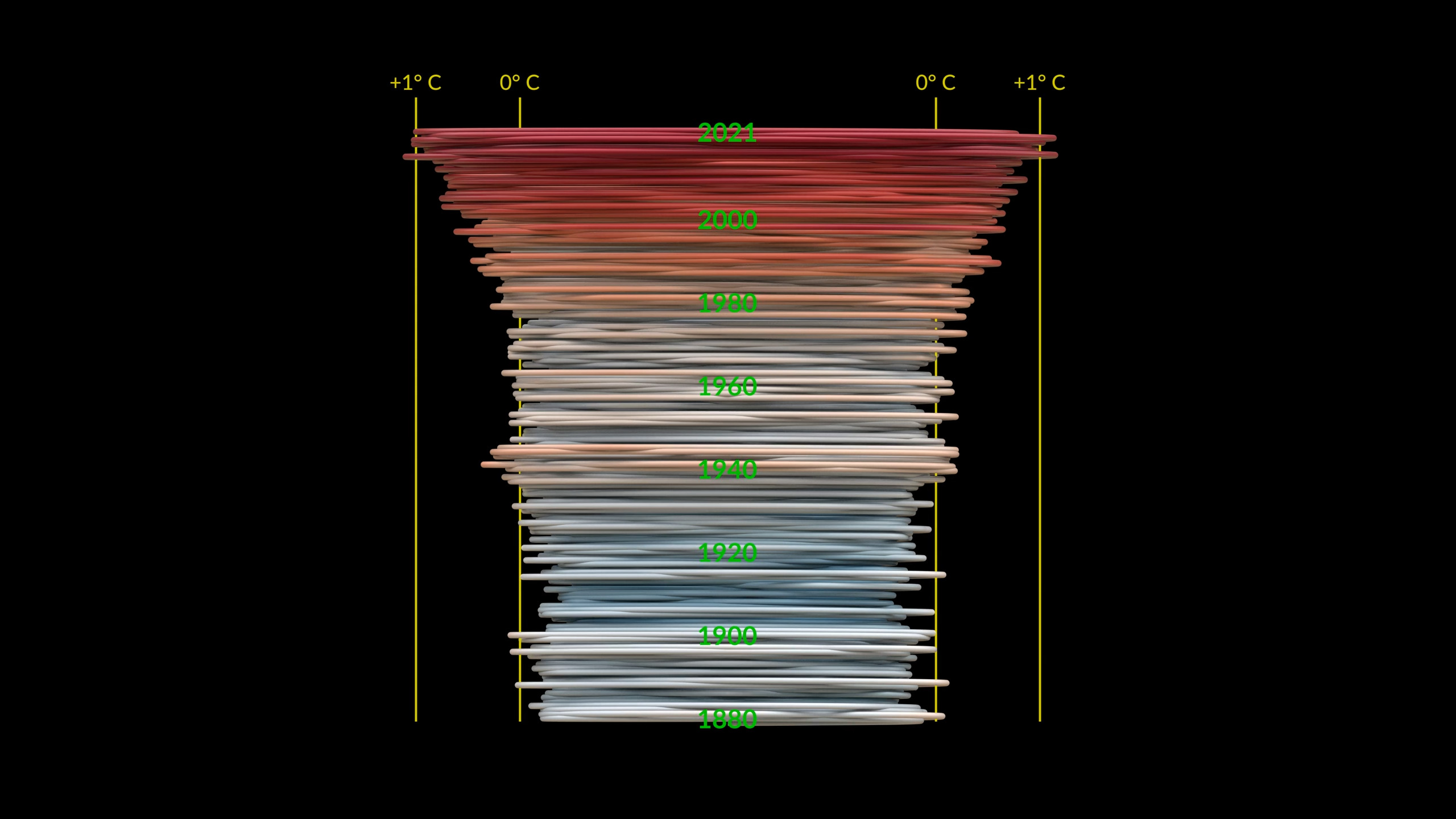 The particular mountain which collapses is known as Fluchthorn, and it sits among the Mischabel massif, which is the highest group of mountains found in Switzerland. This cluster of 11 different peaks all rest above 13,123 feet (or 4,000 meters). The unfortunate truth here is that most mountain peaks above 8,202 feet in the Alps are covered by permafrost. That means all 11 of these peaks are at risk of collapsing if temperatures keep rising.
That's because as those temperatures rise, the areas experience longer warm periods, which allows the permafrost to thaw. Without that permafrost there to help keep the peaks glued together, the rock and dirt there become loose and unstable, leading to rockfalls and landslides. This is yet another example of how the ongoing climate change crisis continues to affect our world and the risks that it brings.